Released May 10, 2022 v1.5
Bottom Line April 2022 Aspen Snowmass Real Estate Market
As we experience more and more horrible events and images coming from Ukraine, many worry how much worse it will get, how long this will last and at what human cost. Day by day the situation is deteriorating. My thoughts and prayers are with the brave and courageous Ukrainians.
Far less important is asking how will this affect Roaring Fork real estate?
Thoughts abound: Will this unfolding catastrophe cause an even greater exodus than the pandemic from populated areas to our relatively small rural resort environment? Will sales slow profoundly? If the stock markets falls, will there be a flight to safety as the Aspen real estate market has often been (safe harbor) or will activity and prices fall as they have at times in the past? Already sales are slowing due to the low inventory and inability for buyers to find what they want at "reasonable" prices. Reasonable is relative.
Prices of residential real estate in Aspen and Snowmass Village have shot up in the past two years. The local inventory of properties for sale is at its lowest level of the past 12 years – in April 2022, inventory for Aspen is down 64% from April 2021, (224) listings last year vs (80) now; in Snowmass Village, (134) listings then vs (48) now, down 64%.  In the past two plus years – pandemic related – prices have been on a rocket ship. Multiple bids are common and sellers are sitting smug and pretty while serious buyers need to accept the realities if they want in in this market. Market prices are inventory driven. New properties coming on the market are being priced 15-40%+ above yesterday's sold comp which likely may have only gone under contract/pending days and weeks before. Yesterday's sale is the deal you missed and there are more and more examples of "off-market" unlisted properties trading at record highs. (For median sold prices, see Pg 4).
In April 2022, median sold prices are as follows (Pg 4 April 2022 Market Snapshot):
– Aspen single family homes: $12.34M/$2,577 sq ft
– Aspen condominium: $2.95M/$2,833 sq ft
– Snowmass Village (SMV) single family home: $6M/$1,695 sq ft
– Snowmass Village (SMV) condominium: $1.65M/$1,322 sq ft
The market is super tight, challenging to price properties and extremely competitive with many chasing after the few.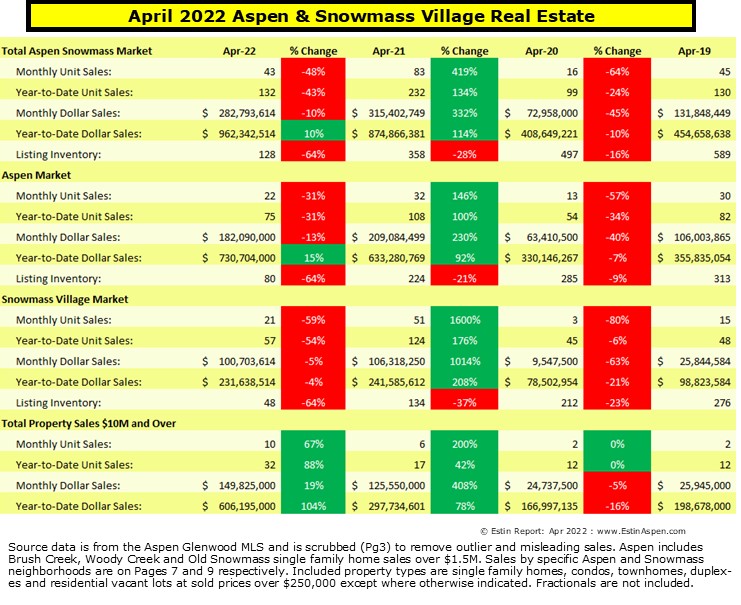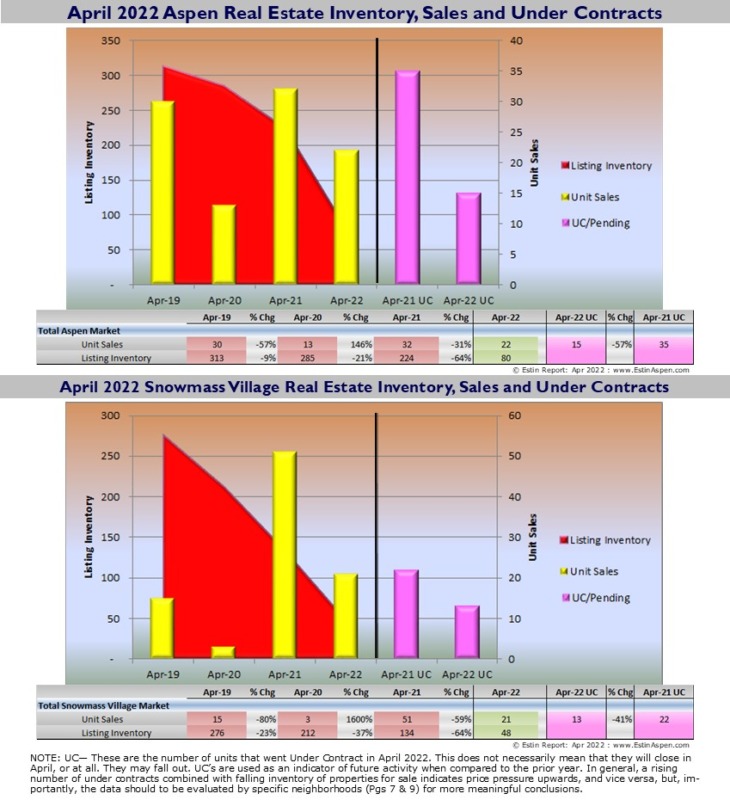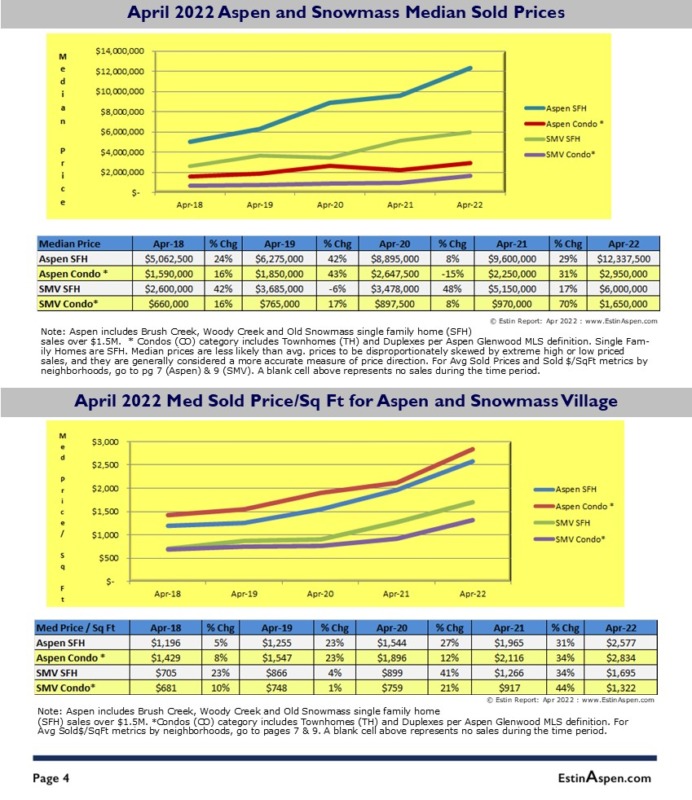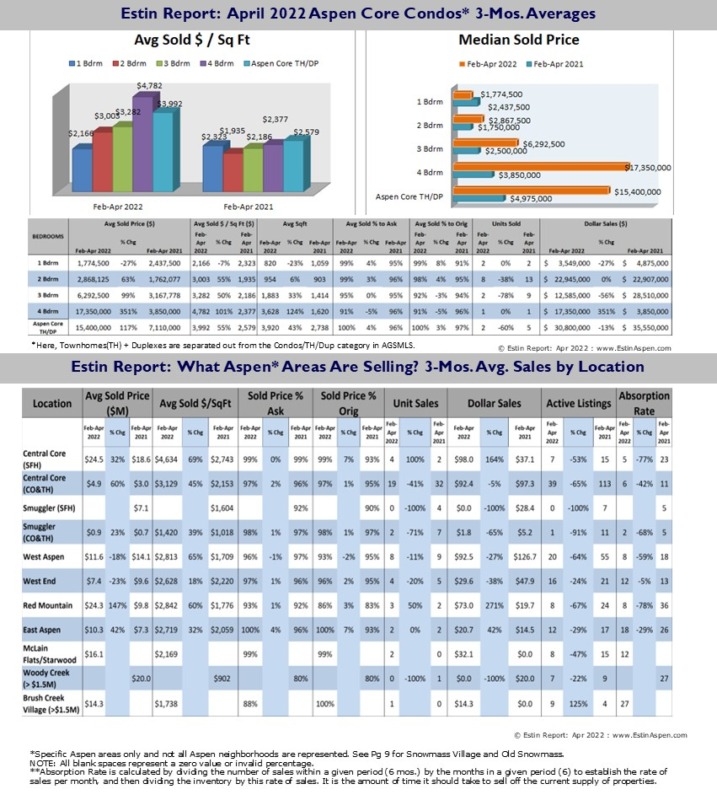 Links to Apr 2022 Aspen and Snowmass Village Sold Property Photos and Details:

Aspen Apr 2022 Closed Properties.   This link is valid until 6/1/22.
Snowmass Village Apr 2022 Closed Properties. This link is valid until 6/1/22.