Misc. quick reference links: 
Article:  "The Aspen Idea describes the integration of body/mind/spirit – the nurturing of the whole person – and it came to the fore in the earliest days of the Aspen Institute where artists, leaders, thinkers, and musicians could gather…Mortimer Adler once referred to Aspen as the "Athens of the West."  And upon his visit here in 1949, Albert Schweitzer's proclaimed "Aspen is a little too close to heaven." (See article by Aspen Times columnist, Paul Anderson)
2014 – 2017 Flip Job Examples – Recent or In Process Redeveloped Properties
2018 Best Aspen Restaurants Cheat Sheet List
Aspen Real Estate Market Overview: What Happened in 2017 and What's Ahead in 2018,  By Randy Gold, Aspen Appraisal Group, Feb 22, 2018 and charts below:
Residences at The Little Nell (RLN Aspen) – Buyers' Info and Frequently Asked Questions
City of Aspen 2017 Land Use Code Updates: Post-Moratorium Roll Out Handbook
Aspen Tax Districts for RETT Transfer Tax
Pitkin County Real Estate Taxes on Vacant Land versus Lot with Home
About Radon and Radon Mitigation Info – Newspaper Insert
Zip Codes for Aspen and Roaring Fork Valley
Aspen Historic Victorian and Aspen Modern Preservation Resources
219 N. Monarch in Aspen's West End Land Planner Analysis
2015 Pitkin County Board of Commissioners Annual Retreat – County Stats
Pitkin County Assessor – Agricultural Property and Land Valuation Brochure
Aspen and Snowmass, Colorado Horse Country: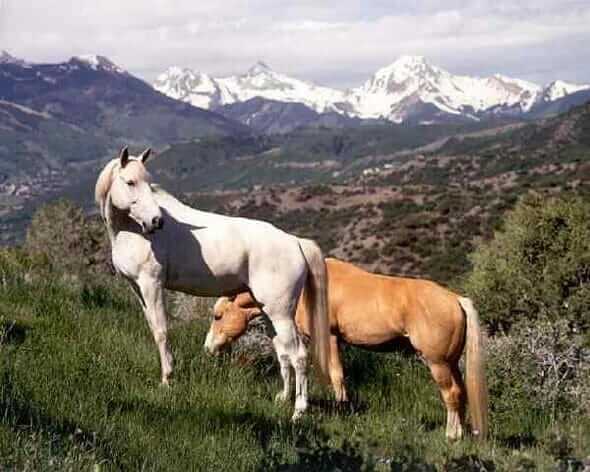 Property #48522: 690 Pioneer Springs Ranch Rd, Snowmass Village, CO 81615. Sold on 2/16/2005 at $6,180,000 – 5 Bdrm/5 ba/w Hba, 8893 sq ft built 2001 on 39 acres. Description: Big mountain views from private 39 acre site overlooking all of Snowmass and Continantal Divide. Stunning, rural yet minutes from Aspen CO and Snwmass Village CO. Horse ride for miles from the house. High value low price per sq ft. (Photo: courtesy of BJ Adams & Co).