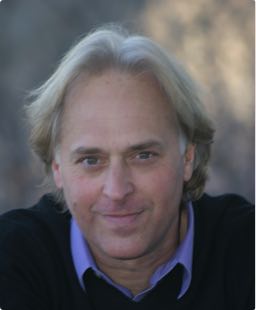 Mission To inform, educate, guide like no other with timely and accurate property and market information to sellers and buyers of Aspen Snowmass real estate with a forthright, professional and objective lens. 
My 'Aspen bonafides' are uniquely suited to help you sell it, find it, get it right… while learning a lot about Aspen. (See what others say.)

– Elite 1% Aspen real estate broker. "One of the town's best real estate brokers", Aspen Daily News.
– Life-long Aspenite. Serving in the trenches on multiple land use & preservation boards. Attended Aspen's Yellow Brick Elementary School in the historic West End. 
– Author of the widely followed Estin Report on the Aspen real estate market since 2006. 
– Consultant: Winter resort markets & economics associate with the leading ski-area resort consulting and planning firm in the country, Sno-Engineering Inc, then based out of Aspen, CO and Lyme, NH (now segroup.com) .
– Architect's apprentice for Fritz Benedict, modern day Aspen's celebrated architect/developer, (The 'soul of Aspen' as represented by Aspen Music Festival's Benedict Tent and other recognitions….Fritz master planned Aspen, Snowmass Village and Vail and was an irrepressible thinker, tinkerer and dreamer.)
– Founding director of the Tenth Mountain Division Huts, (huts.org) the 34 hut/350 mile ski/bike hut-to-hut trail system between Aspen and Vail.

Let's Live This – Beyond the "Brand" – Discover the Aspen Life!
I have a deep local knowledge of Aspen, it's history, it's real estate, its players and context. I started out with my mom and siblings in a West End miner's cabin at 126 W Francis. My mother had recently divorced, and we relocated from the east coast to live the alpine life. My father had been in the ski industry and we were skiers from birth. (See Peter Estin Hut). As our home was just two blocks from the Yellow Brick School, we'd transit to school and back via a snow tunnel network I built every winter.  
Finding a property in Aspen or Snowmass and the Roaring Fork Valley with record low inventory in today's very competitive marketplace is challenging. Working with a well-connected, well-respected broker is critical for gaining the inside edge whether selling or buying. I'm the one of the few who has actually lived it, worked it, known it. From me, you'll get original stories of Aspen people, places and properties straight from the horse's mouth.
My reputation is for telling it like it is – discrete, low-key, direct, no baloney – with the facts you want and need to know.  The Estin Report is intended as an overview and narrative on the current state of Aspen real estate. So. Let's start a connection and do this! It'd be a pleasure to connect via cell/txt 970.309.6163 or email.
If you are looking for expert, professional, white glove Aspen Snowmass real estate advice and service, choose "One of the town's best brokers", says local media. I comment only on the market – never on clients, deals or transactions – and for that I've been cited for guidance by the WSJ, Financial Times, Bloomberg News, Business Week, CBS, Denver Post, BBC,  Robb Report, Aspen Times, Aspen Daily News, Colorado Sun, NPR/KAJX Aspen, Colorado Public Radio and many others.
I've been an elite top 1% Aspen broker and won numerous 'outstanding' sales performance awards – important to you, I believe, as validation for hard work, proven high-rank sales results, client attention and peer respect.
Since 2006, I've written the Estin Report* and blog at EstinAspen.com, the original sales and market research platform for Aspen Snowmass real estate. More than just facts and data, these reports tell the story – the narrative and context – of what's happening now in Aspen real estate. With over 14K pages of current and archival Aspen real estate market information (2006-2022) on this website, my commentary and analysis is widely followed by sellers, buyers and the professional Aspen real estate community**.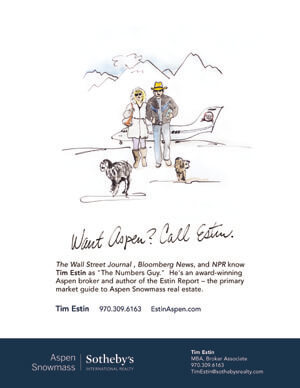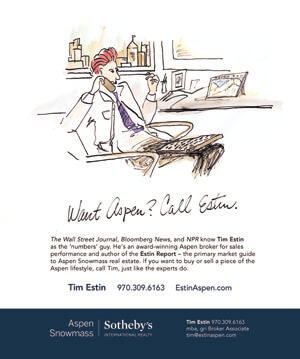 Click images to enlarge
Aspen is my passion. I care deeply about preserving and protecting our quality of life and our natural environment. I presently serve or have served on:
>2022-2023: Pitkin County Community Growth Advisory Committee (CGAC) – Board of County Commissioners (BOCC) appointment for recommending strategies for dealing with Aspen's recent surge in growth and climate action goals. See What current and prospective Pitkin County property owners should know – Changes coming to Pitkin County Land Use Code. 
> 2011-Present: Aspen Board of Realtors (ABOR) Standards & Ethics Committee.
> 2005-2009: ABOR liaison to the City of Aspen CO
> 2005 -2010: ABOR liaison to Pitkin County CO. My responsibilities in both these liaison positions was to communicate land use code changes, government policies and political issues to Aspen's real estate community
> 2005-2007: Pitkin County Land Use Code Re-write/Technical Advisory Committee – BOCC appointment, a 3-year process
> 2006 – 2009: Big Buddy Program – Youth mentoring: "On a personal note, I am a retired Aspen Elementary second grade teacher. I remember you as a "Big Buddy" (something similar to a Big Brother) to one of my students many years ago). For three years, you were a very kind, reliable, and dedicated mentor to that student and certainly made a difference in his young life. Thank you." Susan McKeller, Logistics Leader, Our Community Listens Colorado (Unsolicited testimonial)
> Founding director, Tenth Mountain Division Hut Association – The backcountry 34 hut, hut-to-hut trail system between Aspen and Vail, CO  (huts.org)
I  earned my BA from Colorado College in political economy and an MBA from Boston University Graduate School of Management. I graduated from Choate Rosemary Hall as the 1st-ever co-student elected to serve as trustee on the Choate Board of Trustees.                                                                                             
*The 32-pg Estin Report is available online and as a print edition in outside brochure racks in front of my Sotheby's office at 300 S Spring St (across from the Aspen Art Museum), Sotheby's on Hyman Mal – 415 E  Hyman, the Aspen Chamber Info kiosk opposite Paradise Bakery, elsewhere around town and at the Pitkin County (ASE) airport.

**Attorneys, appraisers, valuation experts, brokers, bankers, investment managers, business owners, real estate advisors, estate executors, entrepreneurs, family offices, private wealth advisors, investors, property flippers, land planners, developers, builders, journalists and others.  
                                                                                                                          __________
Before becoming a real estate broker, I was a NYC based actor performing at the NY Shakespeare Festival/Public Theatre, off and off-off Broadway, regional theatres, TV soaps and 45 national tv commercials. Locally, as an Equity Guest Artist, I performed two summer seasons at Theatre Aspen and another summer at Snowmass Repertory Theatre; as a soloist/ensemble member at Aspen's renowned Crystal Palace; and in lead roles as Arthur in Camelot and Capt. Von Trapp in the Sound of Music in Aspen Community Theatre productions amongst others.
________________
AWARDS, AFFILIATIONS, REALTOR DESIGNATIONS AND EDUCATION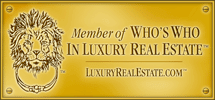 RECOGNITIONS/AWARDS
Best Real Estate Agents in Colorado Recognition by RealTrends in 2022, 2021, 2019, 2018, 2016, 2015, 2013, 2012, 2011. RealTrends is the nation's leading real estate trends and research organization.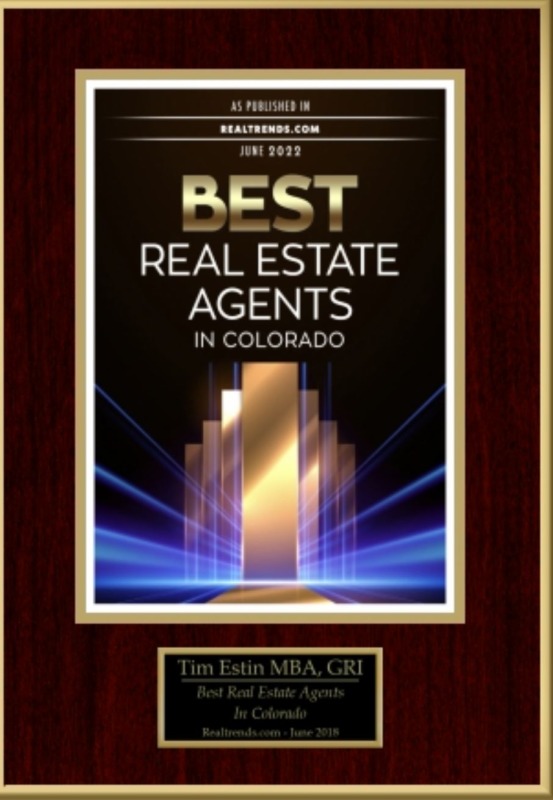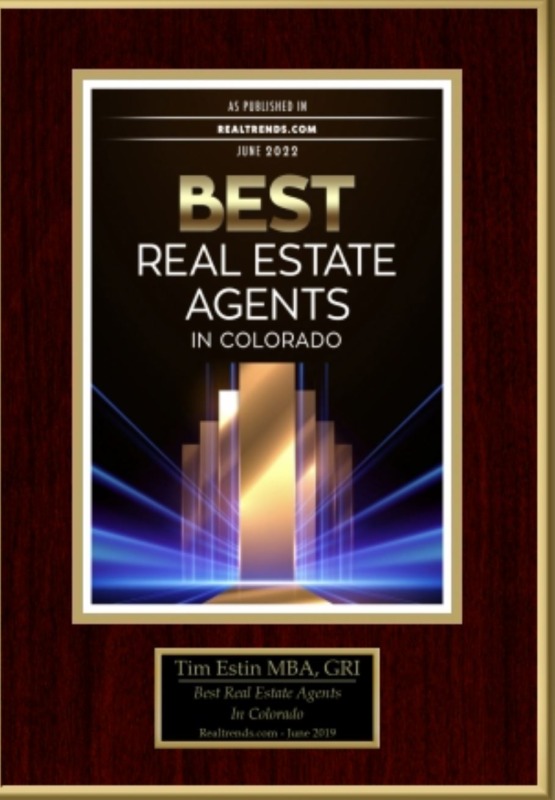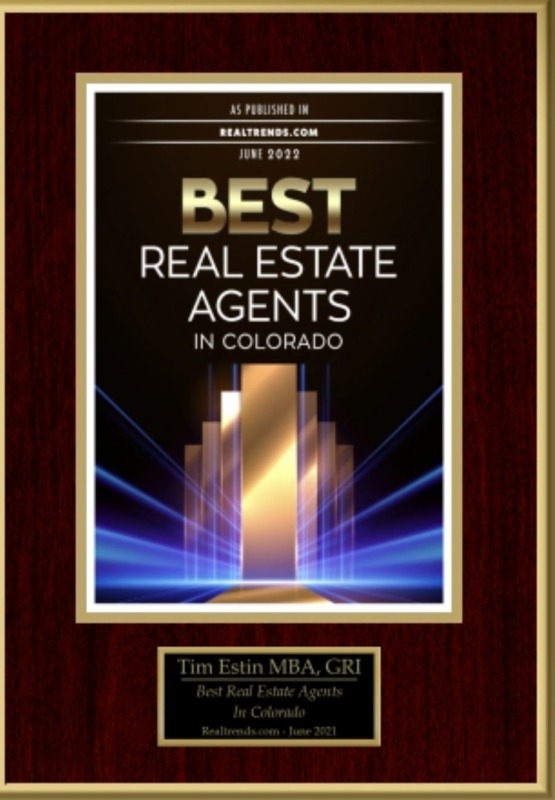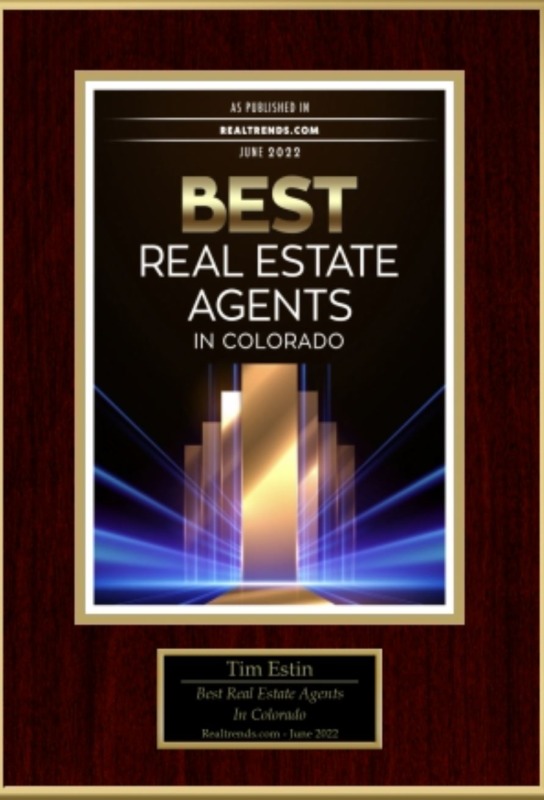 Coldwell Banker International President's Premier Award: This is Coldwell Banker's highest distinction, the International President's Premier Award honoring broker associates who are in their top sales rank. Less than half of 1 percent of the more than 116,800 agents in 3,100 offices worldwide in the Coldwell Banker network qualify for this elite award.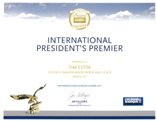 Click image.
Coldwell Banker's International President's Premier Award: Top 1% Broker Sales* in the Aspen Market
(*Tim Estin: top 1% sales of 949 total Aspen/Glenwood MLS members.)
Coldwell Banker Mason Morse Real Estate Top 5%*  Broker Performance in the Aspen Snowmass Market
Mason Morse Real Estate Top 10% Broker Performance in the Aspen Snowmass Market
PROFESSIONAL AFFILIATIONS
o Previews International Property Specialist | Coldwell Banker – Less than 8% of Coldwell Banker's 116,800 brokers earn this elite agent designation by exceeding specific unit and dollar volume sales criteria and selling a minimum number of properties priced within the top 10% of one's market.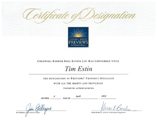 Click image
Regent Associate | Board of Regents,  LuxuryRealEstate.com: Tim was one of the select few Regent representatives for Luxury Real Estate in the Aspen and Snowmass market. The Board of Regents, Regents.com, is the governing body of Luxury Real Estate.com and provides guidance to the broader Luxury Real Estate network.  Luxury Real Estate.com is the #1 luxury real estate website in the world according to Dupont Registry. Between 2008 – 2012, Tim was the regular contributor to the LuxuryRealEstate.com blog on Aspen and Snowmass real estate activity.
REALTOR® DESIGNATIONS & CERTIFICATIONS:
GRI, RSPS, ABR, CNE
GRI  – Graduate Realtor Institute: This designation is earned by state REALTORS® who complete 90 hours of course load of specialized training in order to provide the highest level of client services. The course requires a substantial commitment requiring students to travel throughout the state of Colorado for course attendance and 1-2 years to complete. (Certificate)
RSPS – Resort & Second-Home Property Specialist – This certification is for REALTORS® specializing in buying, selling, or management of properties for investment, development, retirement, or second homes in resort, recreational, & vacation destinations. (Certificate.)
ABR – Accredited Buyer's Representative – The Accredited Buyer's Representative designation is designed for REALTOR® buyer agents who focus on working directly with buyer-clients at every stage of the home-buying process. It demonstrates to peers and consumers the broker's commitment to providing outstanding service for real estate buyers. (Certificate)
CNE – Certified Negotiation Expert: This is considered a world-class Realtor® designation that facilitates superior results in all negotiation situations. 
PROFESSIONAL MEMBERSHIPS
ABOR – Aspen Board of REALTORS
CAR    – Colorado Association of REALTORS
NAR    – National Association of REALTORS
EDUCATION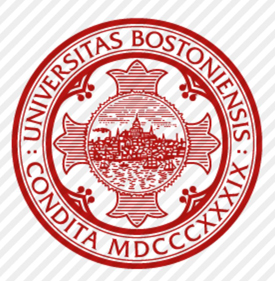 MBA – Boston University Graduate School of Management (GSM)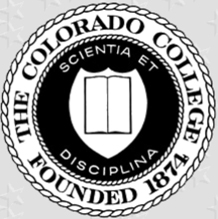 BA – Colorado College, Political Economy, Honors Thesis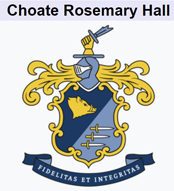 Choate Rosemary School – 1st ever co-student trustee to serve on the Choate Board of Trustees.
STATE OF COLORADO – REAL ESTATE LICENSE #FA40043228
ESTIN BRANDING ADS
Click images to enlarge.  Magazines: Aspen Ideas, Aspen, Aspen Sojourner and Aspen Peak