Colorado Public Radio host Ryan Warner speaks with Aspen real estate broker and blogger Tim Estin about recent trends in one of the wealthiest markets in the country. (Interview aired: Dec 24, 2009 on show "Colorado Matters")
Aspen Snowmass Real Estate Activity: (1) Closed and (4) Under Contract
Consistent with the "what's selling" theme of almost the entire year, all the sales action this past week was with either brand new or completely remodeled properties:
Closed (1): MLS# 107604 Link valid to 1/27/2010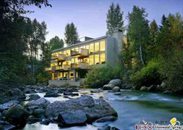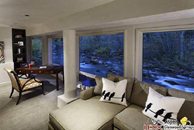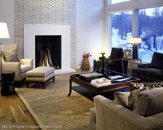 MLS # 107604 – 42426 Highway 82 Aspen, CO: Ask Price: $7.9M; Sold Price: $6.25M/$1,205 Sq Ft (Original Price: $10.5M summer 2008). Beautiful remodeled river contemporary home built 1969/remodeled 2008. This could not be a teardown because developer would have lost their rights to be so close to river due to more stringent Pitkin County Land Use Code (LUC) on water frontage properties. As long as the rebuild maintained the original footprint of 1969 home, the house could remain as close to the river as it is. One could not build a brand new home this close to the river, so this property was truly "one of a kind", not reproducable. 4 bdrms/5baths, 5,188 sq ft.in 1/2 acres east of Aspen by less than a mile.
Under Contract (4) 114005, 102107, 114172, 111059Link valid to 1/27/2010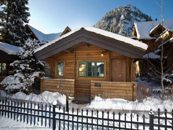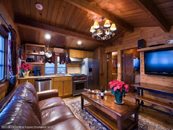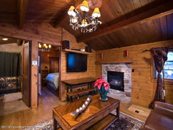 MLS # 114005 – 511 W Main Street, Christiana Lodge, Aspen, CO: Ask Price: $699,000/$822 sq ft. One bdrm/one bath, 850 sq ft, built 200/remodeled 2007. (20) days on market.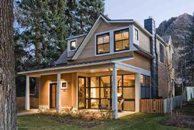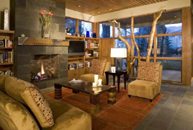 MLS # 102107 – 613 W. Bleeker, West End Aspen, CO: Ask Price: $4,595,000/$1,074 sq ft (Original Price: $7.9M, (793) days on the market). This is a 4 bdrm/4bath, 4,280 sq ft 2007 new home. Listing broker writes "This sophisticated and stylish 4 bedroom home is a rare combination of new construction in the West End. Featuring cutting-edge architecture, state-of-the-art interior media systems and exquisite, modern interior design, it is a home designed for comfortable living."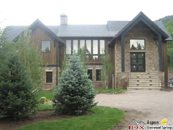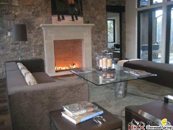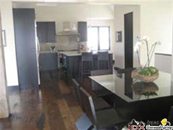 MLS # 114172 – 190 W. Lupine, Mountain Valley Subdivision, Aspen, CO: Ask Price: $5,700,000/$1,081 sq ft. (Original Price: $7.45M in July 2008). Brand new 2008 5bdrm/6bath, 5,269 sq ft on 1/3 acre approx 1.2 miles to downtown Aspen. Listing broker "This 5 bedroom/5+bathroom home sits on a treed lot with gracious setbacks for estate living. The outdoor space is unique, private and ideal for entertaining. The fabulous east of town setting is free of traffic, easy bike ride and dial-a-ride/free bus from town."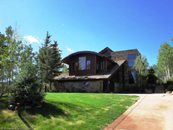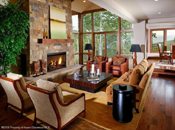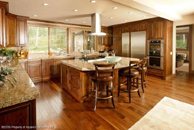 MLS # 111059 – 1908 Faraway Snowmass Village, CO: Ask Price: $5,995,000/$1,244 sq ft (Original Price: $6,995,000. Days on market 226). This is a 5bdrm/5 bath, 4,820 sq ft 1973 built, 2009 remodeled home on .83 acres. The selling broker writes, "Excellent ski-in/out lot in Snowmass Village. Beautiful new home approaching completion. Existing home was 90% torn down, then rebuilt and significantly expanded. Go straight from the slopes, leave your gear in the all-new ski room, then relax in the custom hot tub. Great patio and flat backyard for outdoor entertaining. Open floor plan, 2 master suites, 4 fireplaces and to top it all off, awesome views."