This Estin Report summary for the past week includes MLS (Multiple Listing Service) sales activity of all types of Aspen and Snowmass Village residential properties over $250,000 including vacant lots, but as usual does not include fractionals. In addition, these and other non-MLS but recorded transactions can be viewed from a recorded real estate transactions list from Jan 27 – Feb 1, 10 compiled by the Pitkin County Clerk's office and published by the Aspen Daily News.
Closed (1): #111337 This link is valid until 03/07/10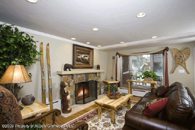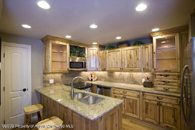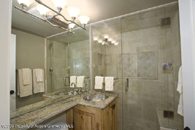 MLS #111337 – 734 Galena St #101, Fasching Haus Condo,Downtown Aspen: Ask Price: $625,000; Sold Price: $600,000/$958 sq ft (Original Price: $729,000). This is a beautifully remodeled 1 bdrm/1 bath, 626 sq ft condo at the base of Aspen Mountain, two blocks from the Gondola. The unit is located on the ground floor close to all amenities: parking, the complex entry, front desk management and steps away from swimming pool and jacuzzi. The 2009 HOA dues are $1,949 per quarter, and 2009 taxes are $1,221 for the year. It was on the market for 245 days.

Under Contract (4): #113186, 112758, 112755, 106866 This link is valid until 03/07/10. Photos and descriptions of Under Contract/Pending properties are not posted unless special circumstances dictate.
Disclaimer: The statements made in The Estin Report and on Tim Estin's blog represent the opinions of the author and should not be relied upon exclusively to make real estate decisions. A potential buyer and/or seller is advised to make an independent investigation of the market and of each property before deciding to purchase or to sell. To the extent the statements made herein report facts or conclusions taken from other sources, the information is believed by the author to be reliable, however, the author makes no guarantee concerning the accuracy of the facts and conclusions reported herein. Information concerning particular real estate opportunities can be requested from Tim Estin at 970.920.7387 or at testin@masonmorse.com This e-mail address is being protected from spambots. You need JavaScript enabled to view it This e-mail address is being protected from spambots. You need JavaScript enabled to view it .The Estin Report is copyrighted 2010 and all rights reserved. Use is permitted subject to the following attribution:"The Estin Report: State of the Aspen Market, By Tim Estin, mba, gri, www.EstinAspen.com"

__________________________