Snowmass Village properties rule in Aspen real estate market activity this past week …and the WSJ headlines two of them on Jan 15th & Jan 23rd.
Of the (10) eight properties over $250,000 that closed or went under contract last week (includes all types of properties including vacant lots but not fractionals), (7) seven were in Snowmass Village and three (3) were in Aspen. A remarkable change of events as Aspen has so completely dominated property sales over Snowmass in 2009. It also may be testament to just how much Snowmass really comes alive in the winter because of the absolute appeal of its ski in/out real estate character. True, it's only one week so far but last week's relatively significant Snowmass activity – including the sale of a Snowmass $18.5M ski in/out home with guest house on 3-acres – makes one wonder if buyers are finally picking up on the major opportunities that exist there after such an abysmal 2008 and 2009. One thing seems certain: as soon as the Snowmass Base Village, Related Westpac and the Aspen Ski Co. resolve the myriad of issues surrounding Base Village ownership, financing and development, and construction begins afresh, the bargains we are witnessing now throughout Snowmass Village – whether single family home, condo/townhome or vacant lot – one would think … should be history.
Closed (4): 113347, 114126, 113816, 113030. Link is valid until 02/23/10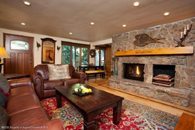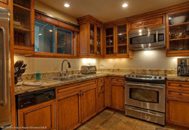 MLS # 113347 – 610 S. West End St #6, Little Nell Condos, Downtown Aspen, CO: Ask Price: $1,250,000; Sold Price: $1,225,000.(Original Price was $1,650,000 114 days on market). This is a gorgeous 2007/2008 remodeled 3 bdrm/2 bath condo within 2.5 blocks to Aspen Mtn Gondola, City Market (groceries) and the charming Glory Hole park just outside the unit's door. Priced originally at $1.65M, it was reduced to $1.25M. For its location and high quality remodel, this was a best value in the $1M -$1.5M, 3bdrm downtown category and it was featured in the Best Properties Section of this site as "Best Remodeled 3 Bdrm Core Condo $1M – $1.5M Close to Gondola".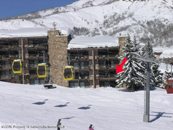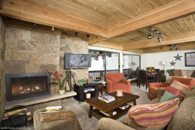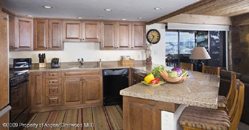 MLS # 114126 – 30 Anderson Lane #610, Stonebridge Condo, Snowmass Village: Ask Price: $1,950,000; Sold Price: $1,750,000/$1,235 sq ft (37 days on the market). This is a corner 2bdrm + Loft, 2006 remodeled with new kitchen and baths and all new furniture., ski-in/out Deluxe rated. Beautifully accessorized. Overlooks Base Village events plaza and skiers on Fanny Hill. Two huge decks. Easy access to ski trail and garage. Large private storage space in basement.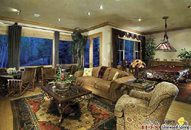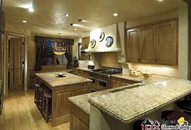 MLS # 113816 – 1120 Burnt Mountain Drive#20, Owl Creek Townhome, Snowmass Village: Ask Price: $3,995,000; Sold Price: $3,650,000/ $1,099 sq ft. This is a 1997 built, 4 bdrm/4 bath 3,634 sq ft townhome with 2-car garage, and ski in/out access.72 days on the market.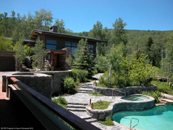 MLS #113030 – 183 E. Fork Ln, Two Creeks Subdivision, Snowmass Village, CO – Ask Price: $19,995,000. Sold Price: $18,500,000, ski-in/ski-out private estate with 10 bdrms/12 baths, 11,000 sq ft, built 1998, two lots combines with separate guest house. See WSJ article and photo slideshow
Under Contract (6): 109531, 112590, 113746, 113475,108359,114212 Link is valid until 03/24/10. Only photos of sold properties are posted. (These under contract listings were revised 2/24/10)