Aspen broker Tim Estin's blog, AspenRealEstateBlog.com, is released Monday mornings and sometimes in-between. The Estin Reports are released quarterly, annually and also special reports. For blog archives, scroll down to bottom of this page and search by date or topic. Follow @EstinAspen on twitter for regular market updates and reports on Aspen Snowmass real estate.or subscribe to RSS feeds.

The Estin Report: Aspen Snowmass Real Estate 2010 Full Year (rev. 01/08/2011 to reflect all sales through Dec 31, 2010). The Estin Report: Aspen Snowmass Real Estate 4th Quarter 2010 will be released soon.)

Last Week's Market Highlights – Aspen and Snowmass Real Estate Sales and Under Contract Activity: Last week's real estate sales activity appears below for the upper Roaring Fork Valley for all property types over $250,000 excluding fractionals in Aspen, Snowmass Village, Woody Creek and Old Snowmass (although Residences at Little Nell and Dancing Bear are included due to their higher fractional price points). Because the MLS links below expire after 30 days, photos and written descriptions of the closed properties are posted to preserve an archive of sold market activity.

Spreadsheet Summary of Last Week's Aspen Real Estate Sales Statistics, see The Estin Report: Aspen Snowmass Weekly Sales Statistics, Jan. 31 – Feb. 6, 2011
Closed (2): MLS#s 107597, 117218 This link is valid for 30 days until 3/8/2011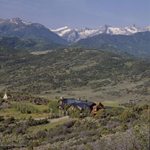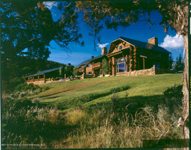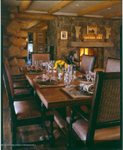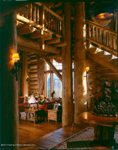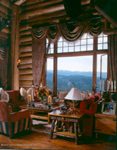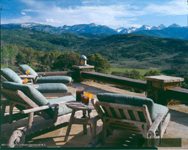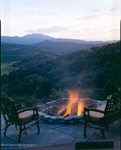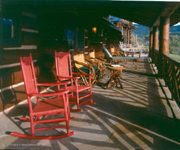 MLS #117218 – single family home on 324 acres, Wildcat Subdivision, 1801 Lake Wildcat Way Snowmass Village, CO: Sold Price: $17,750,000/$1,775 sq ft; Ask and Original Price: $27,500,000/$2,750 sq ft.(On the market for 243 days since 7/2/11). This is a 8 bedroom/8 bath/ 2 half bath, 10,000 sq ft 1999 built/2003 remodeled home on 500 acres with a 4+ car garage. This home belonged to record producer Tommy Mottola, See news article. The broker's comments are, " This magnificent 10,000 square foot log residence is situated in Wildcat Ranch offering views of the Elk Mountain range from every room. Decorated in a hip western style, with 35-foot ceilings, it has a very dramatic feel. The plank floor, log-treated stairs, end hewing and peeled and polished log posts lend a rustic air to the stairway and entrance, which opens to the expansive yet intimate living room. The dining room features a double-sided stone fireplace providing a warm and spacious area for entertaining family and friends. The property is complete with two separate guest houses offering privacy for all your guests. 324 acres of space to play allow you to have all the toys and the property is complete with a "toy barn" for storage. 2009 Taxes: $60,161 Yr. HOA Fees: unknown. Under Contract date: 11/30/10; Sold date: 01/31/11. (Photos and description courtesy of Joshua & Co).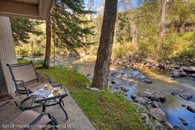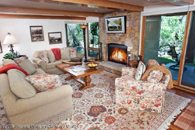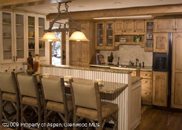 MLS #107597, Aspen core riverfront Chateau Eau Claire condo, 1034 E Cooper Avenue 16 Aspen, CO: Sold Price: $1,150,000/$1,166 sq ft; Ask Price: $1,350,000/$1,369 sq ft (Original Price: $1,850,000 and on the market for 877 days since 09/03/11).This is 2 bedroom/2 bath, 968 sq ft condo built 1972/remodeled 2003 on the Roaring Fork River. The broker comments, "Exquisitely remodeled river level unit at the North end of the building so there is no disturbance from the parking lot. Close to hot tub, the best in the building!" 2007 Taxes: $2,560 Yr; HOA Dues $2,810 Qtr. Under contract date: 12/08/10; Sold date: 01/28/11. (Photos and description courtesy of Whitman Fine Properties).
Under Contract / Pending (6): MLS #'s 116749, 117529, 117665, 115087, 119120, 119100, 115741 This link is valid for 30 days until 3/8/2011. Photos and descriptions of pending properties are not posted unless special circumstances dictate. The so-called "Aspen Vision House", #115741, a gold LEEDS certified green home went to auction on Jan 28th and is under contract. See article.

Tim Estin welcomes your business, inquiries and comments. Email him or call 970.920.7387. Subscribe to The Estin Report and Tim Estin's Aspen Real Estate Blog.com on twitter @EstinAspen by clicking "Join the conversation" button below or click subscribe button in the menu bar on left:
new TWTR.Widget({ version: 2, type: 'profile', rpp: 4, interval: 6000, width: 250, height: 300, theme: { shell: { background: '#333333', color: '#ffffff' }, tweets: { background: '#000000', color: '#ffffff', links: '#4aed05' } }, features: { scrollbar: false, loop: false, live: false, hashtags: true, timestamp: true, avatars: false, behavior: 'all' } }).render().setUser('EstinAspen').start();
Disclaimer: The statements made in The Estin Report and on Tim Estin's blog represent the opinions of the author and should not be relied upon exclusively to make real estate decisions. A potential buyer and/or seller is advised to make an independent investigation of the market and of each property before deciding to purchase or to sell. To the extent the statements made herein report facts or conclusions taken from other sources, the information is believed by the author to be reliable, however, the author makes no guarantee concerning the accuracy of the facts and conclusions reported herein. Information concerning particular real estate opportunities can be requested from Tim Estin at 970.920.7387 or by email.The Estin Report is copyrighted 2011 and all rights reserved.. Use is permitted subject to the following attribution: "The Estin Report: State of the Aspen Market, By Tim Estin, mba, gri, www.EstinAspen.com"

________________________________________________________________________