1) Thoughts on the Aspen market: A recent Question & Answer exchange last week with a prospective client provides a useful reflection of buyer sentiment and my thinking about where we stand mid-summer 2010.

Uncertainty and opportunity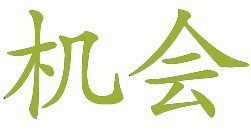 Q: Tim, After spending more time in Aspen, I like the West End , Downtown, and maybe a few streets just west of the Monarch. I am thinking we would be happier in a house, duplex, or larger townhouse and not a condo.But,I still have very serious concerns about the economy and thus future real estate prices.
A: Yes, I agree in general. However, I know from my own experience that whenever things appear so dismal and bleak, it has almost always been the exact 'right' or correct moment to step up and make ones move. Very
contrarian and it takes major fortitude, but if one thinks back to March ;'09, the darkest of the dark…of course, now, we all know that was the time to bite, and yes,there's truth to "it's always darkest before the dawn"…How easy to say in hindsight. In a March 2009 interview on NPR, the investor Wilbur Ross commented, " "We try to get in when the perception of risk is much greater than the reality of risk." How prescient. …But then we should all remember Japan in the 1990's with stagflation, deflation for a decade or more…Could that be where we're headed?
The big question on everyone's mind is, of course, are we double dipping (and then, if we are..will it be worse than March 2009?) or are we slowly clawing out of this economic debacle?
In my mind, on the macro front there continue to be huge unanswered questions regarding sovereign debt, unsustainable deficit spending, the nation's commitment to stimulus, learning what the 'new normal' actually looks like, or what it will be. Locally, we used to think and know historically that Aspen was pretty immune from the macro stuff. But only in the past 1 ¾ years – out of the past 50 – have we have learned that it just is not so any more. There is a new normal – or paradigm – forming for Aspen as well.It's been called a reset, but reset to what? I do not know what that will look like. But so far, $20MM homes have NOT become white elephants; so far,new and extensively remodeled homes are not white elephants…they are selling at great discounts. But a 1995 home not competitively priced and/or not in a great Triple AAA location, is most probably today's version of Elephantsville. I believe that is the kind of purchase you, or anyone else, probably needs to be very careful about.
Earning season is upon us this week, and we shall probably know whether the recovery is really underway or not. If it is, employment numbers should start to look better later in the year and we will adapt to this slow crawl. I do believe that when we look back on this time, this moment of absolute uncertainty will have been the time to buy. Also on the negative side of not acting soon is that inventory of the newer properties that you seem most drawn to is being depleted as you're aware. There's been so little construction in past 2 yrs, that anything "new" is mostly getting absorbed…But, some isolated new stuff is coming on line as well.- witness two new or totally rebuilt homes on W. Bleeker and a S. Monarch newly restored Victorian behind the Hotel Jerome. (Editor note: this Victorian, MLS #117495, went under contract week of August 1st, see my blog Aug 1-8th.) New constructed product availability is a moving target. And buyer sentiment can change quickly if there's a sense the bottom has been reached. Many are asking is it better to be on the side of -5% margin of prices still bottoming or in the +10% of prices rebounding? Is it worth that seemingly minimal risk of being wrong (not exactly at the bottom) to miss out on purchasing a property you really like?
Q: Consequently, until certain events occur with my business, (largely hinging on the direction of the economy), I am less inclined to actually purchase something. I am not an expert but it seems that there is still a disconnect on price between sellers and buyers.
A: Yes. There's a disconnect between buyers and sellers …at least until there is a deal, at which time that disconnect – if both parties are 'real' enough – gets negotiated away. Generally speaking, I think ask prices still do not adequately express the level of discount representative of what's really going on, but until a buyer actually writes a contract on something, it really is all theoretical and guesswork. Even a low ball offer either will or will not get the ball rolling, and that in itself, is useful information. A recent Snowmass sale was originally priced at $2.75M and closed a few weeks ago at $1.75M, -36%. Look at my blog for each week's sales activities in the past year and note the significant discounts from original list prices.
Q: I noticed on your blog last week (July 4-11th) there were only three closings (all in Snowmass) and two new sales under contract. I found that an usually low number considering that this is supposed to be peak season for sales of real estate.
A: You are sort of correct, but mostly not. Yes, this is peak visitor time, not peak buy time. People may be looking now but not acting; they are going to get more serious as we get later in the summer. The actual contract writing, buying process will not really ramp up until mid-August and beyond. So for next 2-3 weeks, I do not expect to see many sales occurring. Does that make sense?
Q: We look forward to continuing our search in the fall.
A: Great. I look forward to seeing you then…One thing is certain, however: Aspen is still so out of this world beautiful and the air so cool and crisp -at least compared to where you live (hot, humid, heavy) – it makes life snap, crackle and pop all around no matter what life looks like beyond these mountain. Best wishes, Tim

2) Last Week's Aspen and Snowmass Market Activity: Last week's real estate sales activity appears below for the upper Roaring Fork Valley for all property types over $250,000 excluding fractionals in Aspen, Snowmass Village, Woody Creek and Old Snowmass (although Residences at Little Nell and Dancing Bear are included due to their higher fractional price points). Because the MLS link(s) to photos and property details expire after 30 days, photos and descriptions of the closed properties are posted to preserve an archive of sold market activity.
For a spreadsheet summary of the past week's activity, see The Estin Report Aspen Snowmass Weekly Sales Statistics July 11 – 18, 2010.
Closed (4): 113021, 115918, 113542, 112544.This link is valid for 30 days until 8/17/10.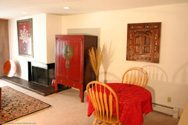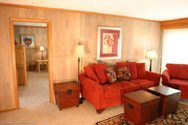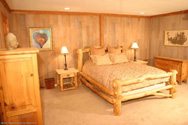 MLS # 113021 – 205 E Durant Avenue 3c,South Point, Aspen, CO: Sold Price: $1,047,000./ $1,163 sq ft; Ask Price: $1,047,000, Original Price $1,525,000 and 356 days on the market. This is a 1967 built, 1 bdrm/1 ba, 900 sq ft condominium. Listing broker comments, "Top floor, south facing, incredible views of Aspen Mtn. Extra large 900sf one bedroom with 3 walk-in closets, skylights and wood burning fireplace. Lobby entrance, garage parking, ski locker, large storage room. Recent $1M exterior renovation including new sliding glass doors, windows, decks, railings, siding, copper mansard roof, snowmelt sidewalk/driveway/gutters, garage door, lobby area, security system, security cameras and landscaping." 2009 Taxes: $3,423.; HOA Dues: $356 / month.(Photos and description courtesy of Setterfield & Bright)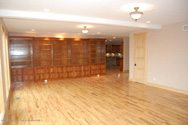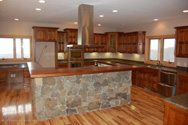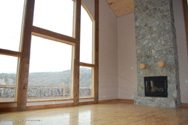 MLS # 115918 – 343 Monastery Cutoff Road, Old Snowmass, CO: Sold Price: $1,242,500./$230 sq ft; Ask Price: $1,399,900, Original Price $3,200,000 and 566 days on the market. This is a 2006 built, 3 bdrm/3 bath/1 half bath, 5,381 sq ft single family home. Listing broker comments, "New construction on nearly 49 acres of solitude with outstanding, unobstructed views of Snowmass Ski area and the West Elks. Perched upon a private knoll with 360 degree panoramic views, this property affords a savvy buyer the chance to invest at a rock bottom price, finish the residence and landscaping, and turn this home into a showplace. Stone and timber exterior with hand hewn reclaimed pine, reclaimed hickory hardwood flooring throughout, three master suites, generous living spaces and expansive decks. Property is being sold "As Is"." 2009 Taxes: $12,755.; HOA Dues: $700 yr.(Photos and description courtesy of Mason & Morse Real Estate)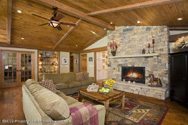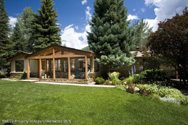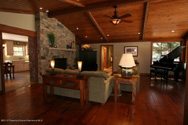 MLS # 113542 – 1280 Snowbunny Lane, Aspen, CO: Sold Price: $1,384,000./$582 sq ft; Ask Price: $1,650,000, Original Price: $2,925,000 and 390 days on the market. This is a 1955 built/2005 remodel 3 bdrm/3 ba, 2,380 sq ft condominium. Listing broker comments, "Aspen's best family neighborhood in the Aspen school district." 2009 Taxes: $4,960.; HOA Dues: $1,200 yr.(Photos and description courtesy of BJ Adams and Company-Aspen)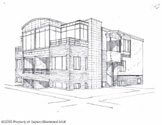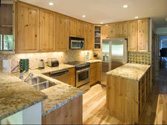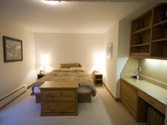 MLS # 112544 – 104 W Cooper Unit 1, Aspen West Condos, Aspen, CO: Sold Price: $1,765,000./$1,230 sq ft; Ask Price: $1,825,000 and 343 days on the market. This is a 1972 built/2009 remodel 2 bdrm/2 ba, 1,434 sq ft condominium. Listing broker comments, "Beautiful Remodel. Complete exterior remodel 2009 with additional sq. footage added. 1 of a kind location across from Koch Park and Aspen Mountain views. Kitchen and Master bath remodel in 2000. Enormous LR/DR. Perfect for entertaining. Off street parking, additional storage and in unit washer/dryer. Renovation assessment included in price. Completion slated for early winter '09." 2008 Taxes: $2,325.; HOA Dues: $1800 / quarter .(Photos and description courtesy of Morris & Fyrwald Sotheby's Intl Realty)
Under Contract/Pending (4): 111827, 112253, 116823, 112512. This link is valid 30 days until 08/17/10.Photos of under contractt listings are not posted unless special circumstances dictate.
Disclaimer: The statements made in The Estin Report and on Tim Estin's blog represent the opinions of the author and should not be relied upon exclusively to make real estate decisions. A potential buyer and/or seller is advised to make an independent investigation of the market and of each property before deciding to purchase or to sell. To the extent the statements made herein report facts or conclusions taken from other sources, the information is believed by the author to be reliable, however, the author makes no guarantee concerning the accuracy of the facts and conclusions reported herein. Information concerning particular real estate opportunities can be requested from Tim Estin at 970.920.7387 or by email.. The Estin Report is copyrighted 2010 and all rights reserved.. Use is permitted subject to the following attribution: "The Estin Report: State of the Aspen Market, By Tim Estin, mba, gri, www.EstinAspen.com".

_____________________________________________________________