Two notable properties last week: 1) Starwood closing/674 Johnson Dr spec home at $10M and 2) Under Contract/Northstar Preserve new home $19.95M List Price.
The Starwood property at 674 Johnston Dr is a 7,400 sf spec home on 5 hillside acres with huge panoramic views originally listed at $16.5M in May 2008 then increased to $18.5M in June 2009, lowered in Oct 2009 to $14.5M and finally to $12.5M in June 2010. I'm calling original price $16.5M …It went under contract July 11 and closed at $10M or $1,344 sq ft last week.
The Northstar Preserve property is a beautiful new home framed on three sides by Northstar Preserve a stunning 330 acre nature preserve and open space located just 1.5 -2 miles from downtown Aspen. The area has been called "one of Colorado's last great places" by the Nature Conservancy. This in-holding within the Preserve is uniquely singular and irreplaceable today.

Northstar Preserve

This is a view overlooking the open meadows of Northstar Preserve from an unlisted 3.4 acre
elevated homesite, 1.5 miles from downtown Aspen currently for sale at $4.6M. The site
has an income producing 1980's home and cabin (pictured here) and approval for a 10,750 sq ft
new home. The $19.95M house that just went under contract is in the woods of the Preserve
without open conservation space views.. Contact Tim Estin for info and see property brochure.
There are a few more properties that reputedly went under contract last week but are not being reported in the MLS. Likely reason? Sellers are reluctant to take property off the market until the deal is done because they don't want showing activity to stop by labeling the property as "under contact"… buyers don't want to fall in love with something they can't have because it's under contract. Unfortunately, this 'non-reporting' in the MLS masks the true activity level when in fact, there is more going on than is readily apparent. Again, to stress an on-going constant theme and has been called attention to in my blog since the beginning of the economic crisis, significant sales action is focused on new or newer construction (a rapidly diminishing supply with no new new-construction inventory coming on line in the foreseeable future).
Last Week's Aspen and Snowmass Market Activity: Last week's real estate sales activity appears below for the upper Roaring Fork Valley for all property types over $250,000 excluding fractionals in Aspen, Snowmass Village, Woody Creek and Old Snowmass (although Residences at Little Nell and Dancing Bear are included due to their higher fractional price points). Because the MLS link(s) to photos and property details expire after 30 days, photos and descriptions of the closed properties are posted to preserve an archive of sold market activity.
For a spreadsheet summary of the past week's activity, see The Estin Report: Aspen Snowmass Weekly Sales Statistics July 18 – 25, 2010. (revised 11:55AM, July 26, 10)
Closed (2): MLS#'s 116956, 103459 . This link is valid for 30 days until 8/24/10.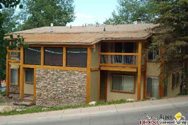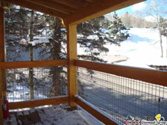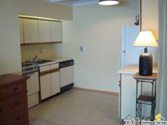 MLS # 103459 – 35 Campground Lane Willows H-5, Condo in Willows Subdivision, Snowmass Village, CO: Sold Price: $280,000./$626 sq ft; Ask Price: $489,000, Original Price $489,000 and 871 days on the market. This is a 1967 built, 2007 remodeled, 1 bdrm/1 bath, 447 sq ft condominium. Listing broker comments, "Sweet one-bedroom, top-floor unit featuring a brand new exterior remodel that includes stone, stucco, and timbers, new covered decks, breezeways and front doors. Owner has just put in all new hardware, lighting, window treatments and fresh paint for the perfect winter or summer visitor. Walk out your deck for a BBQ, or to the new base village, or hop on the Village Express for a few runs." 2007 Taxes: $776.; HOA Dues: $3342.yr.(Photos and description courtesy of Morris & Fyrwald, Sotheby's Intl Realty )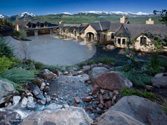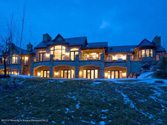 MLS # 116956 – 674 Johnson Drive, Aspen, CO: Sold Price: $10,000,000./$1,344 sq ft; Ask Price: $12,500,000, (Original Price alternatively between $16.5 – 18,500,000 in late spring 2008 and spring 2009). This is a 2008 built spec home, 5 bdrm/5 bath/3 half bath, 7,440 sq ft. . Listing broker comments, "Enjoy never-ending views of all four ski areas and all day sun from this magnificent estate in the premier gated community of Starwood. Beautifully designed with features including the finest level of finishes, 5 bedrooms, 5 full baths, 3 half baths, main level master suite, no sub-grade space, exercise room, home theater, wine room, three car garage, waterfall, and extraordinary outdoor living & dining patio with fireplace. Located on 5 private acres with a huge "football field" yard.". 2009 Taxes: $28,701.; HOA Dues: TBD.(Photos and description courtesy of Morris & Fyrwald, Sotheby's Intl Realty)

Under Contract/Pending (7): MLS#'s 117166, 102838, 117071, 111498,117019,117543,109190. This link is valid 30 days until 08/24/10.Photos of under contract listings are not posted unless special circumstances dictate.
Disclaimer: The statements made in The Estin Report and on Tim Estin's blog represent the opinions of the author and should not be relied upon exclusively to make real estate decisions. A potential buyer and/or seller is advised to make an independent investigation of the market and of each property before deciding to purchase or to sell. To the extent the statements made herein report facts or conclusions taken from other sources, the information is believed by the author to be reliable, however, the author makes no guarantee concerning the accuracy of the facts and conclusions reported herein. Information concerning particular real estate opportunities can be requested from Tim Estin at 970.920.7387 or
by email
.. The Estin Report is copyrighted 2010 and all rights reserved.. Use is permitted subject to the following attribution: "The Estin Report: State of the Aspen Market, By Tim Estin, mba, gri, www.EstinAspen.com"
____________________________________________________