The Estin Report:May 2016 Aspen Snowmass Real Estate Market Snapshot was released June 7, 2016inCurrent Reports. The Monthly Snapshots are posted on or near the 1st Monday of the month.
Excerpt:
"Depending on the metrics one looks at, the Aspen market is off by about 50% year-to-date through May 31, 2016 over last year…Aspen's most desirable locations, the West End and Red Mountain, have experienced little or no sales, and luxury sales of properties $10M and over, typically accounting for roughly 25-30% of total dollar sales, were 15% of the total market sales dollars in May 2016 YTD versus 27% in May 2015 YTD: $10M and over sales are down -64% in unit sales to (4) this year versus (11) last year and -71% in dollar sales to $48M in from $166M same time last year."
See recent Before/After redevelopment'flip job' examplesin Miscellaneous Info at the bottom of the Menu Bar on the left. These are properties that have been recently or are currently in the process of redevelopment for re-sale. This post is updated (05/16/16) as additional re-sale properties come on the market at significantly higher prices.
_______________________
Market Activity Week 23, June 5 – 12, 2016
Aspen Snowmass real estate weekly sales and under contract activity appears below for all Aspen, Snowmass Village, Woody Creek and Old Snowmass properties over $250,000 excluding fractionals in the upper Roaring Fork Valley. As the MLS links below expire after 30 days, photos and written descriptions of select closed properties (those with excellent photography) are posted here to preserve an archive of sold market activity. Scroll down the page for home photos and details of weekly sales and under contract / pending Aspen properties in the past 4 weeks. For earlier dates, use the down arrow to quickly find blog archives by year and date to 2008. Or useSearchEstinAspenin the menu bar to search by topic, address, subdivision, complex, date, etc. If it's about Aspen real estate, the information should be here.
Closed (3):MLS#s 143768, 142798. One sale was off-market, not in the MLS.This link is valid until 7/12/2016.
Under Contract/Pending (4):MLS#'s: 139584, 142090, 144193, 144270. This link is valid until 7/12/2016.
Aspen Snowmass Solds Last Week:
NO MLS. 113 Aspen Grove sold off market at $3,338,250/$1,084 sq ft on 6/7/2016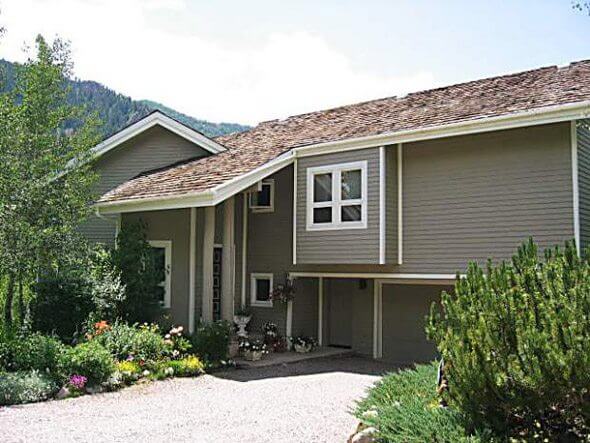 NO MLS: 113 Aspen Grove sold off market at $3,338,250/$1,084 sq ft on 6/7/2016. The property is a 3 bedroon/3 bath, 3,080 sq ft single family 1989 built Aspen home with an additional 650 sq ft garage. The lot size is about 1/3 acre, or 15,212 sq ft. It is located in the very desirable Eastwood Subdivision less than a mile east from downtown Aspen. The neighborhood is very desirable due to its proximity to town, to bus shuttle and views. Many older homes in this neighborhood have been torn down or redeveloped in the past ten years. The property sale was mentioned in The Aspen Times on 6/12/16 and recorded by Pitkin County Assessor on 6/7/16. Photo courtesy of the Aspen Times
MLS #143768 – North 40 PUD, West Aspen, 98 Riverdown Drive, Aspen, CO. Sold Price: $1,096,282/$375 sq ft; unfurnished. More details below photo.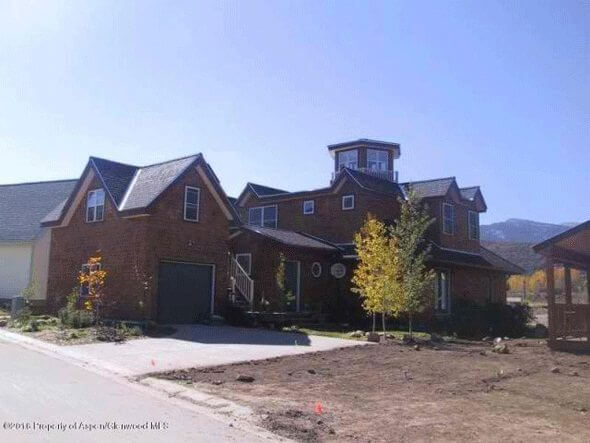 MLS #143768 – North 40 PUD, West Aspen, 98 Riverdown Drive, Aspen, CO. Sold Price: $1,096,282/$375 sq ft; unfurnished. Asking Price: $1,096,282. (Original Price: $1,096,282 and 47 days on the market since 04/20/2016.) This is a 2000 built, 5 bedroom/4 bath/1 half-bath, 3,053 sq ft single family residence with 1 car garage on a 4,792 sq ft lot. This is a deed restricted Resident Occupied (RO) home with owner and sales guidelines set by the Aspen Pitkin County Housing Authority (APCHA). Broker comments are "Designed after the lighthouse on the coast of Maine, this charming property is the perfect family house. The ideal floor plan includes open living space, country kitchen, kids' bedrooms upstairs, Master on main floor and game room, additional bedroom and study on the lower floor. So many special touches like the custom tiles in the Master bath made by the owner to create an ocean reef environment. Stunning! The clawfoot tub is over 100 years old, and don't forget the steam shower. Artist studio is over the garage. Solar panel helps keep utilities down. Enjoy stargazing from the cupola. Add in you're the North 40 — what a great community. And yes, the kids will be in the Aspen School district, yet another plus. Buyer must be qualified with APCHA." 2015 taxes: $2,024; HOA Dues: $280 per Qtr. City of Aspen RETT Transfer Tax of approx. 1.5% payable by buyer. Under Contract Date: 04/24/2016; Sold Date: 06/06/2016. (Photos and broker comments cousrtesy of Aspen Snowmass Sotheby's International Realty-Hyman Mall)
MLS #142798 – Obermeyer Place Garage Space – 569 sq ft garage, Central Core, 601 Rio Grande Pcu 003 A,B&C, Aspen, CO. Sold Price: $450,000 sq ft. More details below photos.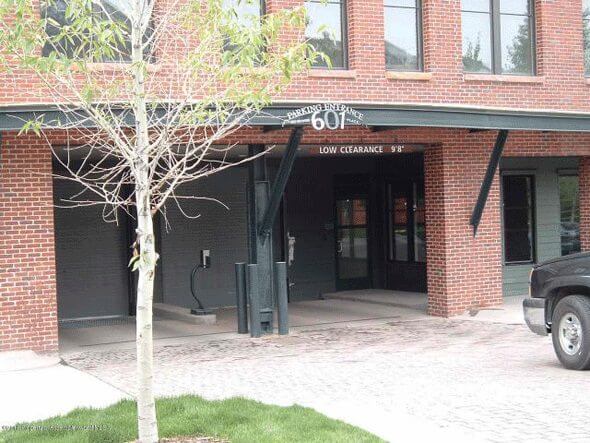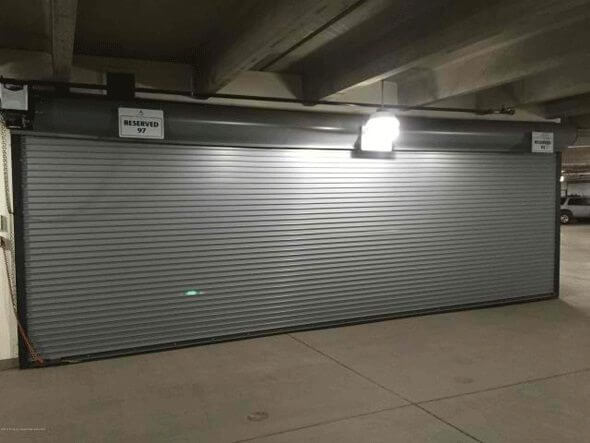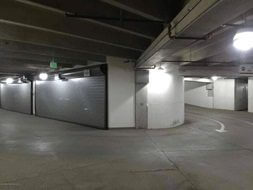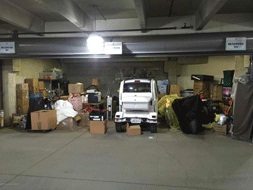 MLS #142798 – Obermeyer Place Garage Space – 569 sq ft, Central Core, 601 Rio Grande Pcu 003 A,B&C, Aspen, CO. Sold Price: $450,000 sq ft. Asking Price: $465,000. (Original Price: $465,000 and 100 days on the market since 02/24/2016.) This is a 2007 built, 569 sq ft commercial industria. Broker comments are "Private, secure downtown Aspen garage for parking and storage needs. Located across from Main Street and just blocks from restaurants, retails and Gondola." 2015 taxes: $3,862; HOA Dues: $2,185 per Yr. City of Aspen RETT Transfer Tax of approx. 1.5% payable by buyer. Under Contract Date: 04/05/2016; Sold Date: 06/03/2016. (Photos and broker comments cousrtesy of Aspen Estates, Inc)
Tim Estin welcomes your business, inquiries and comments. Call him at970.309.6163or email him from theContact Page. Subscribe to The Estin Report and blog on twitter@EstinAspenby clicking "Join the conversation" button below or click one of the different subscription options in banner at the top of page:
Recent Estin Report tweets on Aspen Real Estate
{loadposition articlepos}
Disclaimer: The statements made in The Estin Report and on Aspen broker Tim Estin's blog represent the opinions of the author and should not be relied upon exclusively to make real estate decisions. A potential buyer and/or seller is advised to make an independent investigation of the market and of each property before deciding to purchase or to sell. To the extent the statements made herein report facts or conclusions taken from other sources, the information is believed by the author to be reliable, however, the author makes no guarantee concerning the accuracy of the facts and conclusions reported herein. Information concerning particular real estate opportunities can be requested from Tim Estin at970.309.6163or byemail.The Estin Report is copyrighted 2016 and all rights reserved. Use is permitted subject to the following attribution with a live link to the source:"The Estin Reporton Aspen Real Estate."
_______________________________________