The Estin Report: April 2016 Aspen Snowmass Real Estate Market Snapshot was released May 6, 2016inCurrent Reports. The Monthly Snapshots are posted on or near the 1st Monday of the month.
Excerptfrom the Apr 16 Aspen Snowmass Real Estate Market Snapshot:
"Bottom line:The Aspen Snowmass real estate market continued its significant retreat this year from a sizzling 2015. For the total combined marketplace. April 2016 had the poorest April sales activity in the past eight years since April 2009. The Aspen market alone is off 44%-61% year-to-date and in specific property categories and neighborhoods the decline is more. This is even though April is typically one of the highest performing months of the year as buyers close on property placed under contract during the ski season."
See recent Before/After redevelopment'flip job' examplesin Miscellaneous Info at the bottom of the Menu Bar on the left. These are properties that have been recently or are currently being redeveloped for re-sale. This post is updated (02/16/16) as additional re-sale properties come on the market at significantly higher prices.
Last week's Aspen and Snowmass sales activity appears below. Scroll down the page for photos and details of weekly sales and under contract / pending Aspen properties in the past 4 weeks. For earlier dates, use the down arrow to search the blog archives by year and date to 2008. Or useSearchEstinAspenin the menu bar to search by topic, address, subdivision, complex, date, etc. If it's about Aspen real estate, the information should be here.
_______________________
Market Activity Week 18, May 1 – 8, 2016
Aspen Snowmass real estate weekly sales and under contract activity appears below for all Aspen, Snowmass Village, Woody Creek and Old Snowmass properties over $250,000 excluding fractionals in the upper Roaring Fork Valley. As the MLS links below expire after 30 days, photos and written descriptions of select closed properties (those with excellent photography) are posted here to preserve an archive of sold market activity.
Closed (2):MLS#'s: 141477, 137196.This link is valid until 6/7/2016.
Under Contract/Pending (6):MLS#'s: 135715, 130581, 133494, 139431, 143480, 143833. This link is valid until 6/7/2016.
Aspen Snowmass Solds Last Week:
MLS #141477 – Melton Ranch, 73 Sinclair Lane, Snowmass Village, CO: Sold Price: $1,835,000/$626 sq ft; furnished. More details below photos.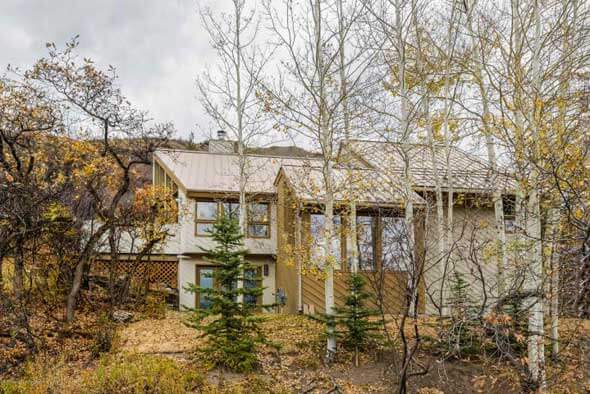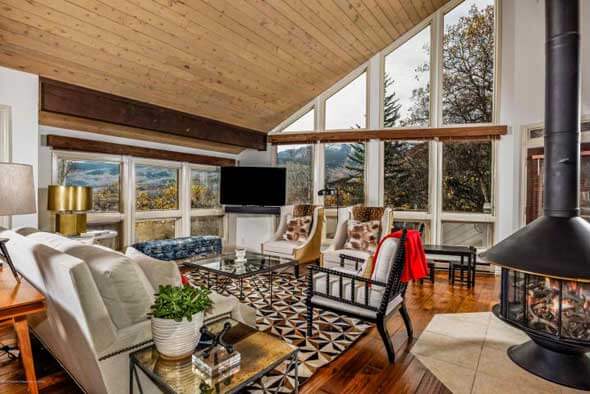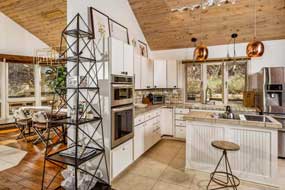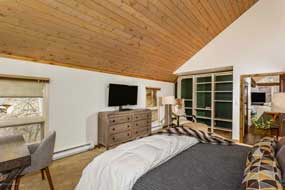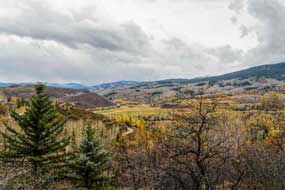 MLS #141477 – Melton Ranch, 73 Sinclair Lane, Snowmass Village, CO: Sold Price: $1,835,000/$626 sq ft; furnished. Asking Price: $1,949,000. (Original Price: $1,975,000 and 189 days on the market since 10/26/2015.) This is a 1977 built and 2015 remodeled, 4 bedroom/3 bath, 2,931 sq ft single family residence with 2 car garage on a 25,002 sq ft lot. This is an example of an increasingly hard to find older but remodeled family home within the Aspen School District selling at under $2M. Broker comments are "Beautiful 4 bedroom plus loft home in Melton Ranch. Recently redone, including 1,072 square feet that had been previously unfinished. Interiors done by Laura U Interior Design and property comes fully furnished. Amazing views from the home and large deck! Owner brought in a gas line which now provides both heating and A/C throughout the home. Other upgrades include updated lightning, new interior paint, updated guest bath on second floor, and the gas line has been run to the kitchen for future renovation and gas cooking. Great access to all the Snowmass has to offer. Owner can get a parking pass in the mall lots for approximately $60/annually. Access to the Rim Trail is moments away!" 2015 Taxes: $3,536; HOA Dues: $90 per Yr. Town of Snowmass Village Transfer Tax of approx. 1.0% payable by buyer. Under Contract Date: 03/17/2016; Sold Date: 05/02/2016. (Photos and broker comments courtesy of Aspen Snowmass Sotheby's International Realty-Snowmass Village)
MLS #137196 – Seasons 4, 35 Lower Woodbridge Road 147, Snowmass Village, CO: Sold Price: $365,000/$530 sq ft; unfurnished. More details below photos.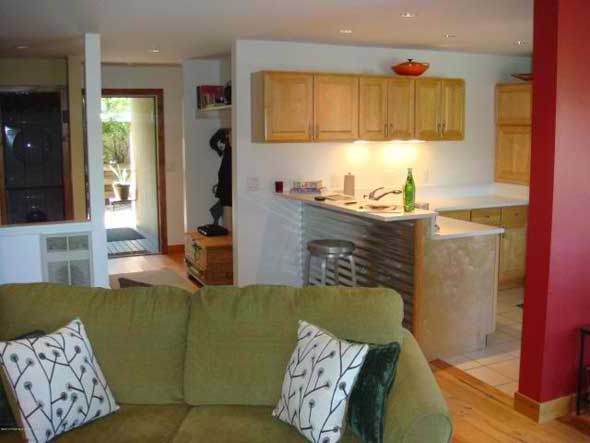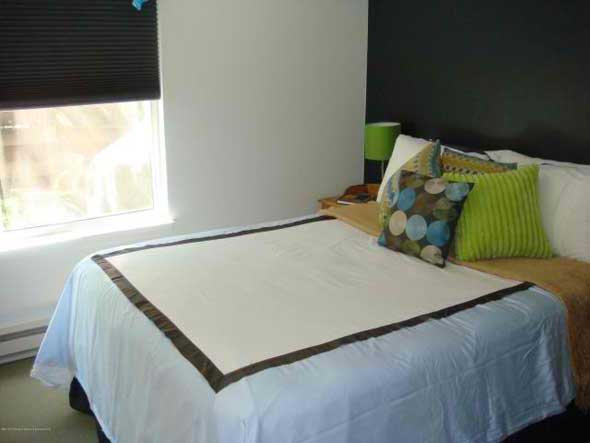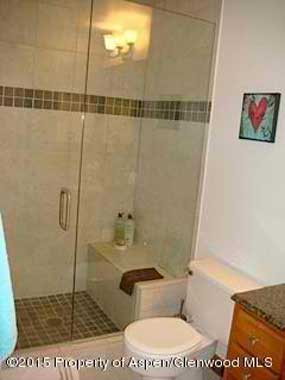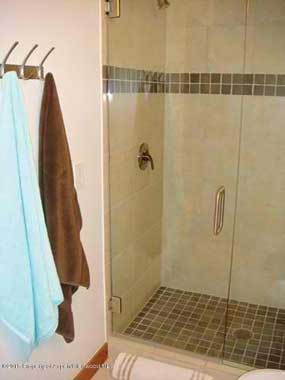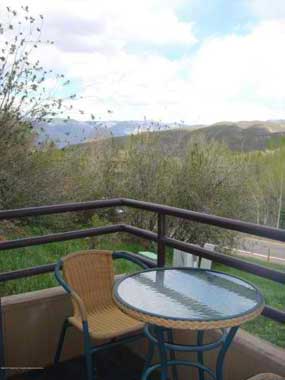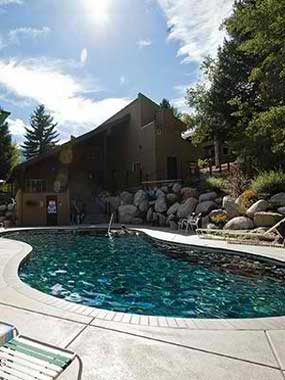 MLS #137196 – Seasons 4, 35 Lower Woodbridge Road 147, Snowmass Village, CO: Sold Price: $365,000/$530 sq ft; unfurnished. Asking Price: $399,000. (Original Price: $425,000 and 479 days on the market since 01/06/2015.) This is a 1971 built and 2014 remodeled, 1 bedroom/1 bath, 688 sq ft condo. Broker comments are "This contemporary condo underwent complete refurbishment in January 2015. Refinished hardwood floors, new paint, new carpet. Sound mitigation installed in ceiling. A brand new washer dryer was installed in November 2015. This is a warm, sunny, very private corner unit. Outdoor courtyard in the summer, wood-burning fireplace, and ski storage. This unit has great views, dedicated parking, and is close to the Village Shuttle. Unit has all new windows and sliding door to deck, installed in January 2015." 2015 Taxes: $999; HOA Dues: $1,231 per Yr. Town of Snowmass Village Transfer Tax of approx. 1.0% payable by buyer. Under Contract Date: 02/23/2016; Sold Date: 04/29/2016. (Photos and broker comments courtesy of BERKSHIRE HATHAWAY HomeServices | Aspen Snowmass Properties)
Tim Estin welcomes your business, inquiries and comments. Call him at970.309.6163or email him from theContact Page. Subscribe to The Estin Report and blog on twitter@EstinAspenby clicking "Join the conversation" button below or click one of the different subscription options in banner at the top of page:
Recent Estin Report tweets on Aspen Real Estate
{loadposition articlepos}
Disclaimer: The statements made in The Estin Report and on Aspen broker Tim Estin's blog represent the opinions of the author and should not be relied upon exclusively to make real estate decisions. A potential buyer and/or seller is advised to make an independent investigation of the market and of each property before deciding to purchase or to sell. To the extent the statements made herein report facts or conclusions taken from other sources, the information is believed by the author to be reliable, however, the author makes no guarantee concerning the accuracy of the facts and conclusions reported herein. Information concerning particular real estate opportunities can be requested from Tim Estin at970.309.6163or byemail.The Estin Report is copyrighted 2016 and all rights reserved. Use is permitted subject to the following attribution with a live link to the source:"The Estin Reporton Aspen Real Estate."
_______________________________________