Tim Estin is an active Aspen real estate broker with Mason Morse located in the center of Aspen. This blog, www.AspenRealEstateBlog.com or Tim Estin's blog, is released Monday mornings and sometimes in-between. The Estin Reports are released quarterly, annually and also special reports. For blog archives, scroll to bottom of this page and search by date or topic. Or search this site in SearchEstinAspen.com on the menu bar. If it's about Aspen real estate, chances are there's something about it here. Follow @EstinAspen on twitter for Aspen Snowmass real estate news, market updates, statistics, commentary and reports or subscribe to RSS feeds with the button on the left.
Link to The Estin Report: Aspen Snowmass 2010 Year End Summary
Last Week's Market Highlights – Aspen Snowmass Real Estate Sales and Under Contract Activity:
According to a brief article in the Aspen Daily News this morning, "real estate sales down in April, up for 2011″…

Over $119 million in real estate sold in Pitkin County in the month of April, bringing 2011's total dollar volume to $408.6 million, according to the latest April 2011 report released on June 3rd from the Land Title Guarantee Company.
April's dollar volume numbers, while a 29 percent decrease from April 2010, leave 2011 pacing 8.5 percent ahead of 2010
There were 73 transactions in April, two more than April 2010's transaction total. Year to date, 2011's 269 transactions represent a 7.6 percent increase from 2010.
The median single-family home price through the first four months of 2011 for Aspen reached $5.3 million, a 2 percent increase from 2010. The median single-family home price also rose 45 percent in Basalt to $650,000. The median home price in the Carbondale zone of Pitkin County was $333,000, according to the report.
Last week's real estate sold and under contract activity appears below for the upper Roaring Fork Valley for all property types over $250,000 in Aspen, Snowmass Village, Woody Creek and Old Snowmass excluding fractionals. Because the MLS links below expire after 30 days, photos and written descriptions of the closed properties are posted here to preserve an archive of sold market activity. For past sales, scroll to page bottom and search by time period.
Closed (3): MLS 111785, 118588, 117040. Link is valid for 30 days until 7/5/2011.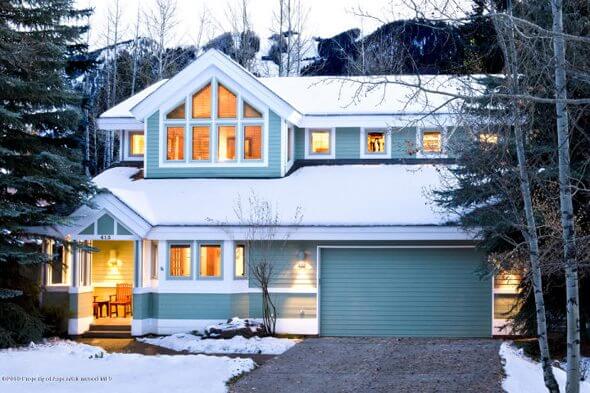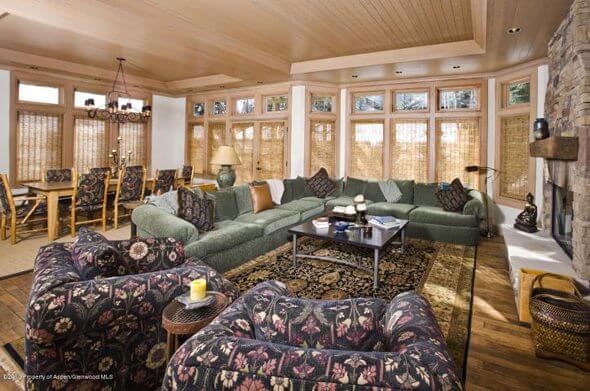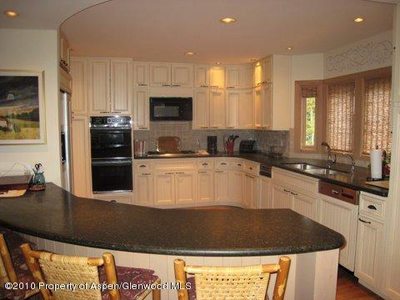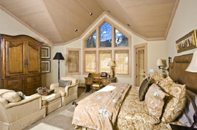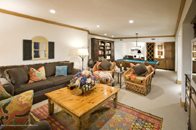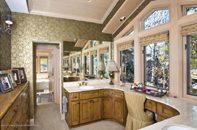 MLS #118588, Aspen West End single family home, 413 W Smuggler Aspen, CO: Sold Price: $5,000,000/$1,120 sq ft; Original and Ask Price: $5,495,000/$1,231 sq ft. and 223 days on the market since 10/22/10.) This is a 1987 built/ 2003 remodel, 4 bedroom/4 bath/2 half bath, 4,461 sq ft home in Aspen's prestigious and historic West End near the Aspen Music Festival, Cross Town Bus Shuttle, in a wonderful residential area close to trails and cultural activities. The broker's comments are, "A great family gathering place. Social areas large enough to accommodate everyone. All 4 bedrooms have baths ensuite. Finishes include: hardwood floors, flagstone, travertine. Vaulted, wood-decked ceilings. Wood-burning fireplace. Fully furnished by inventory. Family room with pool table. Roomy 2-car garage. A beautiful yard with a pergola. Immaculately maintained.." 2010 Taxes: $13,421 Yr. Under Contract Date: 04/01/11; Sold Date: 06/02/11. (City of Aspen RETT transfer tax payable by buyer. (Photos and description courtesy of CB Aspen Brokers.)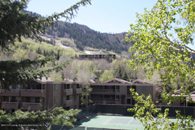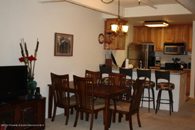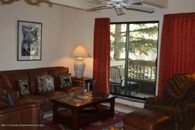 MLS #111785 – Gant Condominium, 610 S West End Street H-302 Aspen, CO: Sold Price: $1,060,000/$1,098 sq ft; Ask Price: $1,350,000/$1,398 sq ft. (Original Price: $1,550,000 and 707 days on the market since 6/23/09.) This is the first Gant Condominium sale of 2011: a 2 bedroom/2 bath, 965 sq ft 1972 built condo in The Gant, one of the few full-service condo complexes close to the Aspen Mtn Gondola. The unit is sold furnished. The broker's comments are, "Views of Ajax and the Silver Queen Gondola from this third floor, 2 bedroom, 2 bathroom Gant condominium. Ownership at the Gant includes use of the excellent on-site amenities, including two pools, three hot tubs, a fitness room, concierge, on-call van service, five tennis courts and much more. Conveniently located just a few short blocks to all that downtown Aspen has to offer, the Gant is listed by Conde' Nast as one of the top fifty ski hotels in North America! Unit amenities include updated, stainless steel appliances, new carpet, flat screen televisions in all rooms, in unit ski storage, and a wood burning fireplace." 2010 Taxes: $3,352 Yr; HOA Dues: $20,624 Yr. Under Contract Date:03/29/11; Sold Date: 05/27/11. (City of Aspen RETT transfer tax payable by buyer.(Photos and description courtesy of Joshua & CO of Aspen.)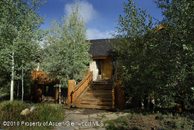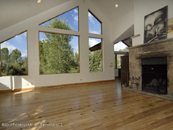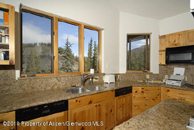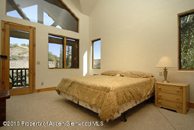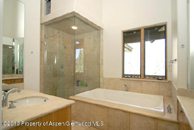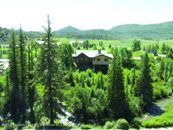 MLS #117040 – single family home in Old Snowmass, 75 Capitol Creek Rd Snowmass, CO: Sold Price: $828,500/$335 sq ft; Ask Price: $969,000/$392 sq ft. (Original Price and days on the market since .) The broker's description is, "Gorgeous home located in Capitol Creek. Quick access to Hwy 82. 2 acres of pristine grounds with Capitol Creek running through middle of property. Open floor plan, great room with stone fireplace (woodburning). Large windows throughout provide natural light and great views. Enjoy sounds of the creek. Kitchen features granite counters, knotty pine cabinets, Sub-zero refrigerator, Viking oven / range, Bosch dishwashers." 2009 Taxes: $5,314 Yr. Under Contract Date: 03/04/11; Sold Date:05/27/11. (Photos and description courtesy of Leverich & Carr.)
Under Contract / Pending (2): MLS 112845, 121203. Link is valid for 30 days until 7/5/2011.Photos and descriptions of pending properties are not posted unless special circumstances dictate. The pending property featured below is noteworthy because it is one of the largest available ski-in/out proeoperties.

Pending MLS #121203 – Two Creeks Subdivision ski-in/out home, 83 East Fork Lane Snowmass Village, CO: Original and Ask Price: $11,750,000/$1,942 sq ft.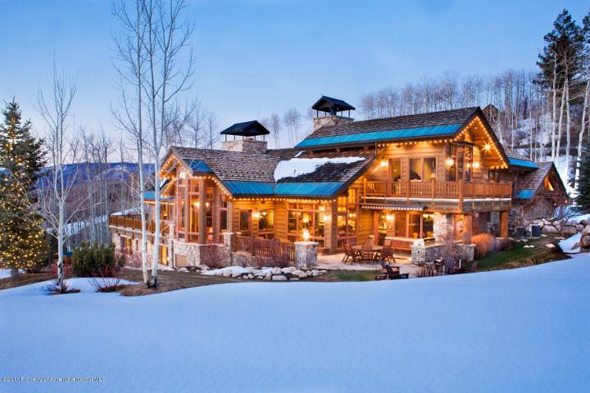 it i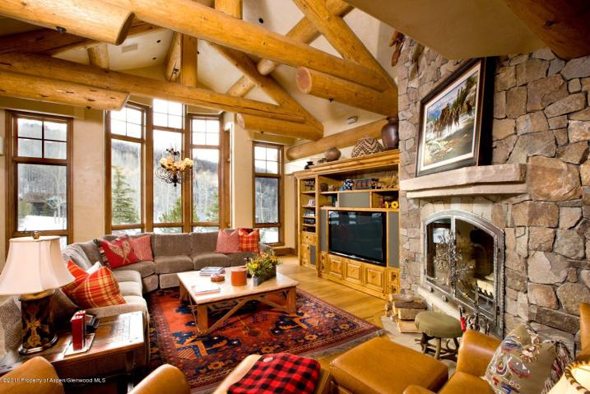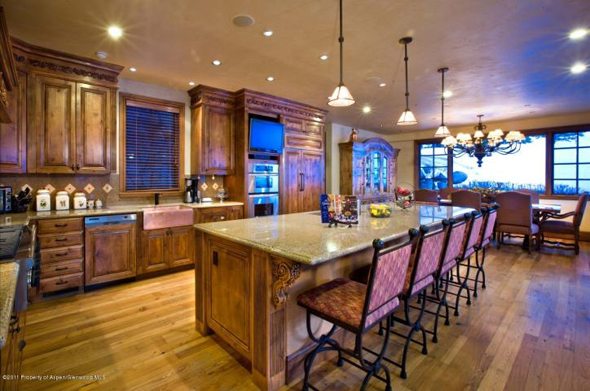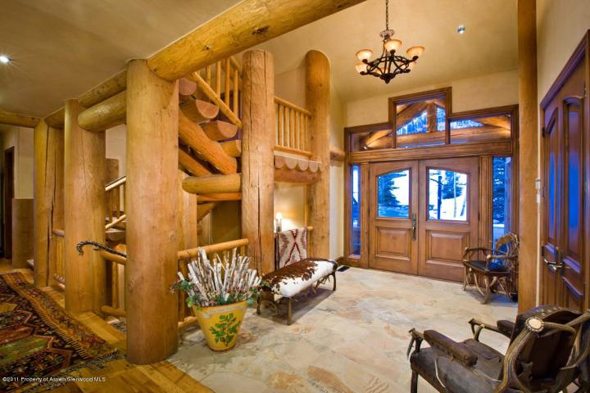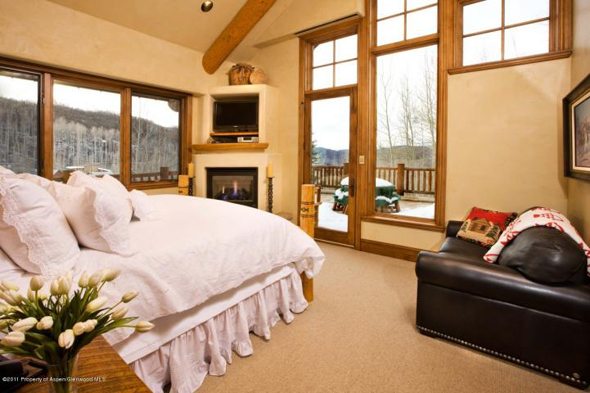 MLS #121203 – Two Creeks Subdivision ski-in/out home, 83 East Fork Lane Snowmass Village, CO: Original and Ask Price: $11,750,000/$1,942 sq ft. on the market 61 days. This is a 2002 built, 5 bedroom/5.5 bath, 6,050 sf home with 2-car garage on 1.08 acres sold furnished. 2009 Taxes: $26,687 Yr. The brokers description is, "By far one of the best and biggest lots in Two Creeks with direct ski access off Cascade Trail. Custom log style home built by Jack Wilke and designed by Michael Manchester. Dramatic spaces perfect for entertaining." Under Contract Date: 06/01/11. Town of Snowmass Village Transfer tax of 1% payable buyer. (Photos and description courtesy of CB Aspen Brokers.)
Tim Estin welcomes your business, inquiries and comments. Email him or call 970.920.7387. Subscribe to The Estin Report and Tim Estin's Aspen Real Estate Blog.com on twitter @EstinAspen by clicking "Join the conversation" button below or click subscribe button in the menu bar on left:


new TWTR.Widget({ version: 2, type: 'profile', rpp: 4, interval: 6000, width: 250, height: 300, theme: { shell: { background: '#333333', color: '#ffffff' }, tweets: { background: '#000000', color: '#ffffff', links: '#4aed05' } }, features: { scrollbar: false, loop: false, live: false, hashtags: true, timestamp: true, avatars: false, behavior: 'all' } }).render().setUser('EstinAspen').start();
Disclaimer: The statements made in The Estin Report and on Tim Estin's blog represent the opinions of the author and should not be relied upon exclusively to make real estate decisions. A potential buyer and/or seller is advised to make an independent investigation of the market and of each property before deciding to purchase or to sell. To the extent the statements made herein report facts or conclusions taken from other sources, the information is believed by the author to be reliable, however, the author makes no guarantee concerning the accuracy of the facts and conclusions reported herein. Information concerning particular real estate opportunities can be requested from Tim Estin at 970.920.7387 or by email.. The Estin Report is copyrighted 2011 and all rights reserved. Use is permitted subject to the following attribution: "The Estin Report: State of the Aspen Market, By Tim Estin, mba, gri, www.EstinAspen.com"

________________________________________________________________________