Closed (10): 108800, 113083, 105237, 110979, 110556,111422, 105286, 106143,111692, 111630 – Link is valid until 12/7/09
Under Contract (3): 104381, 109316, 112460 … all under $400,000 – Link valid to 12/7/09
Notable Aspen Property Closings Last Week and $10M Price Reduction (-29%) on Stunning Red Mtn. Contemporary :
MLS # 105237 – 334 Twining Flats Road, Woody Creek (about 10 minutes from downtown Aspen). Ask Price: $1.599M; Sold Price: $1,357,857. (-50% off original list price $2.725M in Aug. 2008). This is a charming 3 Bdrm/3 Bath, 2,100 sq ft cottage on 2 acres along the Roaring Fork River.While many considered the house a teardown, it has two income producing and legal apartments (approx income $3,500-4,500 month) making it a solid investment play for a buyer who may consider redevelopment of the property, land banking it while generating cash flow or simply using it as is as a mountain/river retreat. Seller was highly motivated and this was a deal.
MLS # 111422 – 215 W. Bleeker, Aspen's West End: Ask Price: $3.25M; Sold Price: $3.050M (- 34% off original list price of $4.65M in June 2008). This is a small 2,048 sq ft 3bdrm/4bath charming Aspen Victorian on a tiny 3,000 sq ft lot. The sold price at $1,459 sq ft reflects the premium a West End Victorian can still command in today's market for the right buyer. This property was on the market 520 days. The seller paid $4.1M in August 2007.
MLS # 11630 – 3224 Castle Creek Road, Aspen: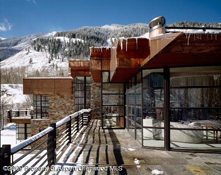 Ask Price: $25M; Sold Price: $17.5M/$2,108 sq ft, (-30% off original list price), 162 days on the market. This is a stunning 1994 contemporary 8,302 sqft 5 bdrm/5 bath home on 6 acres along Castle Creek with majestic Mt Hayden views. The property is approx. 4 miles from the Aspen roundabout.Bottom line: this is a one of a kind drop dead contemporary with unmatched finishes in a remore feeling but close to Aspen location.

Best Aspen Property Category: $10M Price Reduction, -29%, for Contemporary Red Mtn Home on Market 654 Days.

MLS # 103103: 1375 Red Mountain Rd, Red Mountain, Aspen. (Link valid until 03/08/10)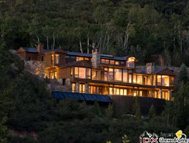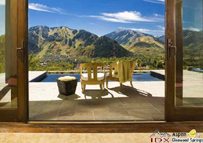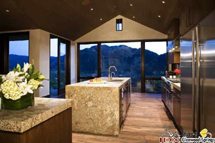 This is an absolutely stunning 6 bdrm / 6 bath, 11,254 sq ft contemporary 2007 new home perched on Aspen's ultra chic Red Mountain overlooking the town and the entire valley floor with majestic 180 degree views. It is a spectacular.property. Very recently, the price was reduced -29% from $28M to $19.95M/$1,772 sq ft.which is getting to be a very compelling price. This is a developer spec home designed by architect Charles Cunniffe and it's been on the market 654 days. This listing should be compared to the sold 3224 Castle Creek Rd property (above) that just closed. Please call or email me for more details on this property.