Under Contracts/Pending (3): 109888, 111674,113782 Link is valid to 12/15/09

MLS #109888: 824 E. Durant, Enclave at Aspen Townhome, downtown Aspen.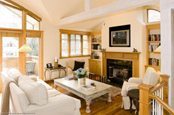 Ask Price: $6.25M/$1,536 sq ft (Original Price: $6.6M). This is a downtown 1995 Aspen Townhome, traditional style 4bdrms/4baths, 4,070 sq ft. with 2-car garage located just two blocks to the Aspen Mtn Silver Queen Gondola. HOA dues are $2,500 per quarter. The property is being sold partially furnished and has been on the market 257 days.
MLS # 113782 & 111647: 214 & 221 E. Bleeker, West End Aspen –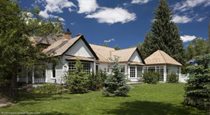 Current Ask and Original Price $17.25M. Only one block west of the Hotel Jerome, this is a stunning Aspen Victorian Historic do-over creating a 6,000 sq ft home with 5 bdrm/5 bath plus 2 half baths on two lots totaling almost 12,000 sq ft. The $17.25M price is for both lots and the home. The home is being sold separately at $12.5M. Absolutely top notch construction, details and beautiful finishes which includes 10-12′ high ceilings in the sub-grade space. As is common in Aspen's West End and elsewhere throughout Pitkin County, much of the additional square footage for new or remodeled homes is attained through sub-grade space which by zoning laws requires large window well fire exits. 142 days on the market.