Follow@EstinAspen on twitter for blog posts and news on Aspen real estate. Click the twitter button directly below or the "conversation" button at the end of this post. At twitter, you'll have the option of signing up for a twitter account and/or to receive as RSS feed of this blog with no twitter sign-up. I am working on creating other feed and subscription options.
The Estin Report: 3rd Quarter 2010 Aspen Snowmass Residential should be released in next week's blog post.
Market Highlights Last Week

Big Discounts to original ask prices: Three older single family Aspen homes – between 28 to 46 years old – sold last week at astonishing discounts to their original list prices and an average 700 days on the market…-50% to -60% off original ask prices from two years ago, fall 2008. One sale in Old Snowmass was a bank sale, one was an older home in Aspen's Mtn Valley subdivision selling ostensibly for lot value, and the third, I know little about other than the property is located just east of the Roaring Fork River within a 5-6 block walking distance to City Market. More details on these sales appear below.
Uncertainty is Opportunity: I have written much about the fact that times of great uncertainty are singular buying opportunities. I'll re-iterate that theme once more. Right now, with the uncertainty inherent with pre-election unknowns, the doldrums of Aspen's fall off-season with sellers anxiously awaiting a winter selling season that realistically does not begin again until Feb.2011 and the generally depressing, negative news prevailing across the country … all these factors make buying in Aspen right now the most opportune time I can possibly imagine. Not to mention – as I did last week – interest rates are at such record lows that the wealthy are in fact borrowing money now to be used as an inflation hedge later ! With the cost of money so low, in the high 2% to mid 3% provided one qualifies, this is basically free money to purchase Aspen property at average 30% to 50 % discount to ask from two years ago. I do not know when, but this window will most certainly close at some point… Wall St salaries are again at record levels and it's likely December bonus time will set new records as well. If I were a buyer now, I'd be looking at this group as a possible competitor group coming into the marketplace early to mid-winter. Now, the heart of darkness, is the time.
Last Week's Aspen and Snowmass Sales and Under Contract Activity
Last week's real estate sales activity appears below for the upper Roaring Fork Valley for all property types over $250,000 excluding fractionals in Aspen, Snowmass Village, Woody Creek and Old Snowmass (although Residences at Little Nell and Dancing Bear are included due to their higher fractional price points). Because the MLS link(s) to photos and property details expire after 30 days, photos and descriptions of the closed properties are posted to preserve an archive of sold market activity.
Spreadsheet Summary
For the past week's sales and under contract activity, see The Estin Report: Aspen Snowmass Weekly Sales Statistics Oct 17 – 24, 2010
Closed (3): MLS'# 116280, 106134, 110112 This link is valid for 30 days until 11/23/2010.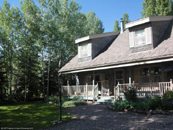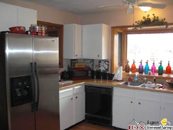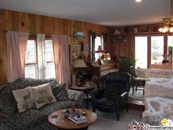 MLS 116280 – single family home, 0108 Katydid Lane, Little Elk Creek Subdivision, Old Snowmass, CO: Sold Price: $650,000/$339 sq ft; Ask Price: $695,000/$362 sq ft (Original price: $1,275,000 and 525 days on market. Sale price is – 50% off original list price.) This a 1974 built home with 3 bedrooms/2 baths, 1,917 sq ft, 1-car garage, on 1.43 acres in Old Snowmass. This was a bank motivated sale and much hardship. Broker comments, "Incredible value. Charming Old Snowmass home located on a stunning 1.4 acre premier lot with expansive views of the Elk Mountain Range. If you are looking for a relaxed country lifestyle with family and friends, this property is it" 2009 Taxes: $4,902; HOA Dues: $545 qtr. (Photos and description courtesy of Mason & Morse Real Estate – Aspen)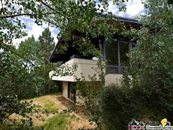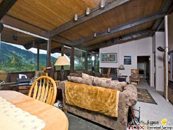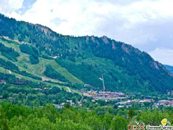 MLS 106134 – single family home, 546 McSkimming Road, Mountain Valley Subdivision, Aspen, CO: Sold Price: $1,675,000/$494 sq ft; Ask Price: $1,999,000/$589 sq ft. (Original price:$3,895,000 and 836 days on the market since July 1, 2008. Sold price is – 60% off original list.) This is a 1964 built/ 1981 remodel home with 4 bedrooms/4.5 baths, 3,392 sq ft, with no garage on .44 acres. This older house sold at what is probably lot value. The listing broker comments, "This spacious home is located high up on McSkimming Road, accessed by a private drive. The location allows for spectacular views: south to Aspen Mountain, and west to Mt. Sopris. These are Red Mountain views at a fraction of the price!Just a few minutes east of downtown Aspen, convenient yet private. Move right in to the existing home, remodel, or rebuild! Many options." 2007 Taxes: $6,339 Yr; HOA Dues: None.(Photos and description courtesy of Morris & Fyrwald, Sotheby's Intl Realty Morris & Fyrwald, Sotheby's Intl Realty).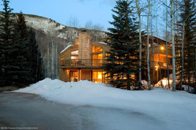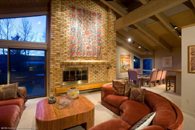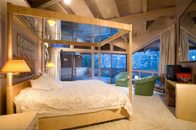 MLS 110112 – single family home, 139 Robinson Road, Ferguson subdivision, Aspen, CO: Sold Price: $3,030,000/$ 642 sq ft.; Ask Price: $3,750,000/$795 sq ft. (Original Price: $5,950,000 and 744 days on the market since 10/15/2008. Final sold price is -50% off original list.) This is a 1982 built/1993 remodel 5 bedroom/7 bath, 4,713 sq ft home with a 2-car garage on .34 acres.The broker comments, "Wonderful family home on idyllic setting just a short stroll into downtown Aspen. Views of Aspen Mtn., Independence Pass and Red Mtn. Relax on the spacious decks and patio overlooking your generous pond and seasonal stream. All levels above ground. Heated, oversized, 2-car garage. Originally priced at $5,950,000 – now available for $3,995,000." 2009 Taxes: $11,280 Yr; HOA Dues: none. (Photos and courtesy of Morris & Fyrwald, Sotheby's Intl Realty).

Under Contract / Pending (4): MLS'# 117843, 117745, 117972, 114807 This link is valid for 30 days until 11/23/2010.
Tim Estin is an active Aspen Snowmass real estate broker and he welcomes your comments, inquiries and business. Email him or call 970.920.7387. Subscribe to The Estin Report and blog on twitter @EstinAspen or click "Join the conversation" below:


new TWTR.Widget({ version: 2, type: 'profile', rpp: 4, interval: 6000, width: 250, height: 300, theme: { shell: { background: '#333333', color: '#ffffff' }, tweets: { background: '#000000', color: '#ffffff', links: '#4aed05' } }, features: { scrollbar: false, loop: false, live: false, hashtags: true, timestamp: true, avatars: false, behavior: 'all' } }).render().setUser('EstinAspen').start();
Disclaimer: The statements made in The Estin Report and on Tim Estin's blog represent the opinions of the author and should not be relied upon exclusively to make real estate decisions. A potential buyer and/or seller is advised to make an independent investigation of the market and of each property before deciding to purchase or to sell. To the extent the statements made herein report facts or conclusions taken from other sources, the information is believed by the author to be reliable, however, the author makes no guarantee concerning the accuracy of the facts and conclusions reported herein. Information concerning particular real estate opportunities can be requested from Tim Estin at 970.920.7387 or by email.. The Estin Report is copyrighted 2010 and all rights reserved.. Use is permitted subject to the following attribution: "The Estin Report: State of the Aspen Market, By Tim Estin, mba, gri, www.EstinAspen.com"

__________________________________________________