The Estin Report weekly blog (Tim Estin's blog) is released Monday mornings. Estin Reports are released quarterly, annually andand sometimes special reportsin-between. For blog archives, scroll to bottom of this page; for Aspen Real Estate News Archives, go to that Section on the left menu bar.There's also a "Search" Sectionforsearches by name, topic, etc.- as long as it's Aspen Snowmass real estate related. Follow on twitter@EstinAspenby clickingbutton below or "conversation" button at the end of this post.
Tim Estin mba, gri is an active Aspen real estate Broker Associate at Mason MorseRE in downtown Aspen.

The Estin Report: 3rd Quarter 2010 Aspen Snowmass Residential Real Estate
The 3Q10 summary will be posted on late Tuesday Nov 9, 10

Last Week's Market Highlights -Aspen and Snowmass Sales and Under Contract Activity: Last week's real estate sales activity appears below for the upper Roaring Fork Valley for all property types over $250,000 excluding fractionals in Aspen, Snowmass Village, Woody Creek and Old Snowmass (although Residences at Little Nell and Dancing Bear are included due to their higher fractional price points). Because the MLS link(s) to photos and property details expire after 30 days, photos and descriptions of the closed properties are posted to preserve an archive of sold market activity.
For a Spreadsheet Summary of the past week's sales and under contract activity, see The Estin Report: Aspen Snowmass Weekly Sales Statistics Oct. 31 – Nov. 7, 2010 to be posted late evening Tues. Nov 9th.
Closed (8): MLS# 107945, 107946, 114414, 117340, 116632, 112425, 117459, 95152 Link is valid for 30 days until 12/06/10
Best Aspen 'Trading Up' Example in a Challenging Market, "Honey, we need more space!"…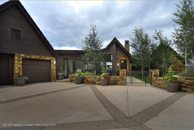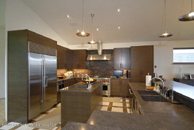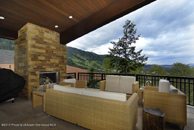 TRADE MLS #117542 (above) for MLS# 95152 (below):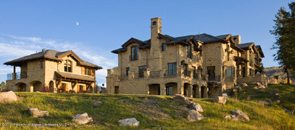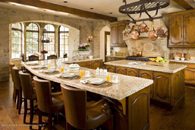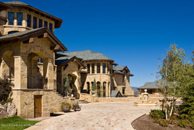 MLS #95152: An Aspen family sold their 283 McSkimming Rd, 2007 built, 5 Bdrm/6 Ba/2Hba, 7,337 sq ft home on 9/27/10 for $7.4M/$1,009 sq ft after only 69 days on the market. They'd bought this house for $10.975M in 7/2/07. They then promptly closed on 10/29/10 for a slightly grander home, MLS $95152, at 2435 W. Buttermilk Rd for $31.5M/$2,101 sq ft, the highest priced sale Aspen home sale this year. The new 2007 home has 7 Bdrm/ 6Ba/3 Hba, 14,989 sq ft on 44 acres with a separate 2 Bdrm caretaker house and an 8 horse stable.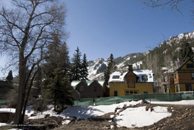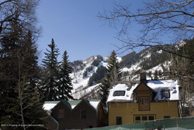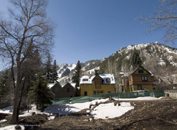 MLS 107945 & MLS 107946 – (2) vacant lots, 323 & 327 W. Bleeker, Historic West End , Aspen, CO: Sold Price: $2,000,000 ea.; Ask Price: $2,395,000.each (Original Price $3,750,000 ea. and 738 days on the market since 10/21/2008).Sold to separate buyers.These are two side by side 6,000 sq ft West End lots one block north of Main St towards the Aspen Music Festival.The listing broker comments are, "Rare opportunity to own two 6,000 square foot lots next to each other in the West End. Both lots are ready for excavation. This lot sits next to another 6,000 square foot lot which is also listed for the same price. Both lots are vacant and have had all old improvements removed. Preliminary architectural plans have been completed and are available for review." City of Aspen RETT transfer tax of approximately 1.5% applies to buyer. (Photos and details courtesy of Aspen Associates Realty Group).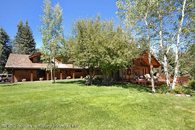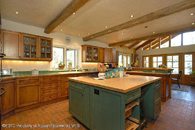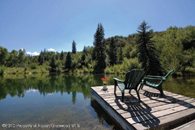 MLS 114414 – single family river front home on 11 acres, 114 Woods Rd, Woody Creek, CO: Sold Price: $4,000,000/$606 sq ft; Ask Price: $4,395,000. (Original Price $5,975,000 and 1,163 days on the market since 08/10/08). This is 1972 built/2000 remodel 6598 sq ft, 4 bdrm/3 bath/ 1 half bath home with 940 sq ft garage on 11 acres of river and pond frontage. A beautiful river property. The list broker writes, "Riverside, 11 acre sanctuary. Pond, senior water rights, large south-facing decks with hot tub overlooking the river. Great home for local or second home owner." 2009 Taxes: $7,185; HOA: none. (Photos and description courtesy of Morris & Fyrwald, Sotheby's Intl Realty).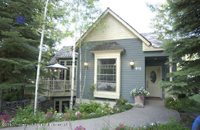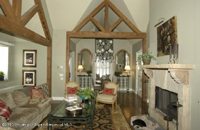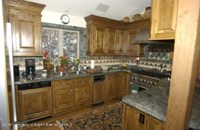 MLS 117340 – single family home, 610 W. Hallam, Historic West End, Aspen, CO: Sold Price: $5,250,000/$1,110 sq ft; Ask and Original Price: $5,950,000. and 109 days on the market. This is a 1996 built, 5 bedroom/ 5.5 bath, 4,730 sq ft home on a 5,250 sq ft lot with a 550 sq ft 2-car garage.The list broker says, "Beautiful West End home. South facing. Garden level spaces have full 9 ft ceilings with walkout courtyards off each room. 5 bedrooms, 5.5 baths with exercise room that could become 6th bedroom. Caretakers unit has outside access." 2009 Taxes: $11,517 Yr. City of Aspen Real estate Transfer Tax applies to buyer at approx. 1.5%. (Photos and description courtesy of Joshua & Co).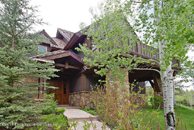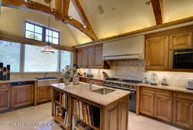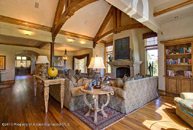 MLS 116632 – townhome in Maroon Creek Subdivision, 101 Oregon Trail, Aspen, CO: Sold Price: $4,000,000/$863 sq ft; Original and Ask Price: $4,695,000. and 157 days on the market since 6/03/10. This is a 1998 built, 4bedroom/5.5 bath, 4,633 townhome on the 18-hole Maroon Creek golf course. The listing broker's comments are, "For those who like to entertain in a gracious yet maintenance-free townhome, this is the place! Exquisitely and elegantly designed down to the last detail. Extras include open floor plan, breakfast room for informal dining, wet bar, den/media room, two decks, and wine closet in garage. Master has his and hers baths. Custom features too numerous too list. Some exlusions to furniture–art, rugs, etc." 2009 Taxes: $10,661 Yr; HOA Dues: $1,807 month. (Photos and description courtesy of SDS Real Estate, Inc.).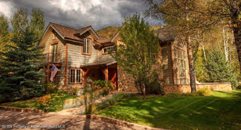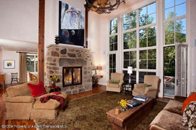 MLS 112425 – single family home in Smuggler area of Aspen core, 936 King St, Aspen, CO: Sold Price: $6,700,000/$949 sq ft; Ask Price: $7,994,000. (original price $9,995,999 and 457 days on the market since 7/27/09). With prominent Aspen Mtn views, this is a 1999 built 6 bedroon/6.5 bath, 7,059 sq ft home on 1/2 acre with 2-car 615 sq ft garage. The listing broker writes, "At $1132 sq ft, this is the lowest priced per sq ft single family home in the Core with 5+ bdrms or 6000 heated sq ft or 15,0000 sq ft + lot. You won't find another home in-town with a double sized half-acre yard, huge views and 5 minute walk to downtown in this price point. Over 7000 sqft, big Aspen Mt views and a timeless design. Just steps from Smuggler,the Rio Grande trailhead and downtown Aspen. "EDU" one bedroom 530 sqft apartment over the garage with separate entrance." 2009 Taxes: $16,651 Yr; HOA Dues: none. (City of Aspen RETT transfer tax applies to buyer at approx. 1.5%. (Photos and description courtesy of BJ Adams & Co.).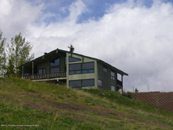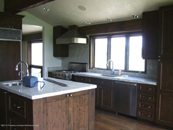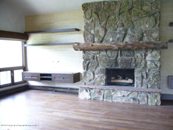 MLS 117459 – single family home in Melton Ranch Subdivision, 10 Martingale Place, Snowmass Village, CO: Sold Price: $1,350,000/$352 sq ft; Ask Price: $1,599,000. (Original price $3,500,000 and 471 days on the market since 11/24/08). This is a bank owned (REO) 1972 built/2007 remodel, 5 bedroom/4 bath, 3,833 sq ft home on .64 acres with 2-car garage.Broker comments, "Great opportunity to own a home in Snowmass. Just waiting for your finishing touch and this home will be a great place to live or make a savvy investment." 2010 Taxes: $7,518 Yr. HOA Dues: none. (Photos and description courtesy of Mason & Morse Real Estate).
Under Contract / Pending (5): MLS # 18588, 114065, 116157, 104560, 109403 Link is valiud for 30 days until 12/07/10. Photos of under contract / pending properties are not posted unless special circumstances dictate.

Tim Estin is an active Aspen Snowmass real estate broker and he welcomes your comments, inquiries and business. Email him or call 970.920.7387. Subscribe to The Estin Report and blog on twitter @EstinAspen or click "Join the conversation" below:


new TWTR.Widget({ version: 2, type: 'profile', rpp: 4, interval: 6000, width: 250, height: 300, theme: { shell: { background: '#333333', color: '#ffffff' }, tweets: { background: '#000000', color: '#ffffff', links: '#4aed05' } }, features: { scrollbar: false, loop: false, live: false, hashtags: true, timestamp: true, avatars: false, behavior: 'all' } }).render().setUser('EstinAspen').start();
Disclaimer: The statements made in The Estin Report and on Tim Estin's blog represent the opinions of the author and should not be relied upon exclusively to make real estate decisions. A potential buyer and/or seller is advised to make an independent investigation of the market and of each property before deciding to purchase or to sell. To the extent the statements made herein report facts or conclusions taken from other sources, the information is believed by the author to be reliable, however, the author makes no guarantee concerning the accuracy of the facts and conclusions reported herein. Information concerning particular real estate opportunities can be requested from Tim Estin at 970.920.7387 or by email.. The Estin Report is copyrighted 2010 and all rights reserved.. Use is permitted subject to the following attribution: "The Estin Report: State of the Aspen Market, By Tim Estin, mba, gri, www.EstinAspen.com"

__________________________________________________