The Q1 2014 and Spring 2014 report v20 was released on Jun 4, 2014. Select charts from the report were released earlier on May 5, 2014.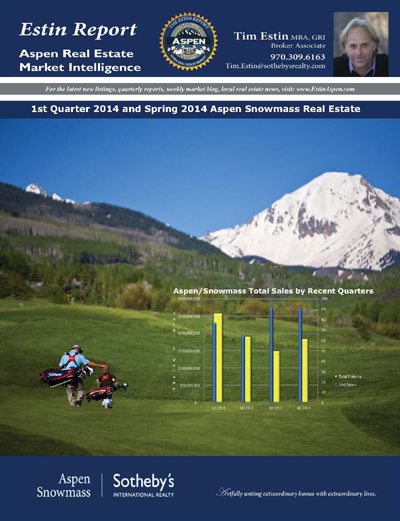 Click on report above for full 24 page PDF. Click on charts below to enlarge.
The print version will be available at my office Sothebys/300 S. Spring St,
Aspen Chamber of Commerce kiosk, the Wheeler Opera House
and at the Aspen Airport as of June 14, 2014. Or please contact meto be mailed a copy.
Select Charts from the Q1 2014 report appear below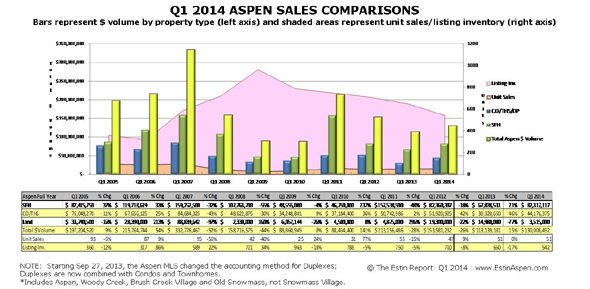 Click charts to enlarge.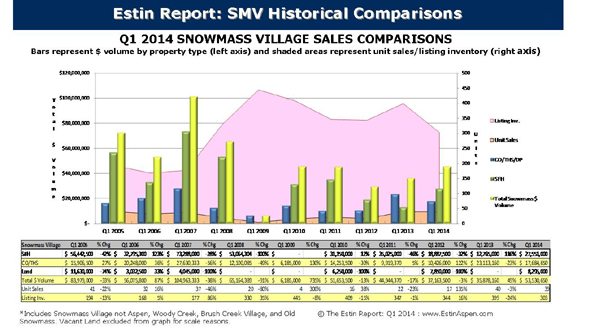 Click charts to enlarge.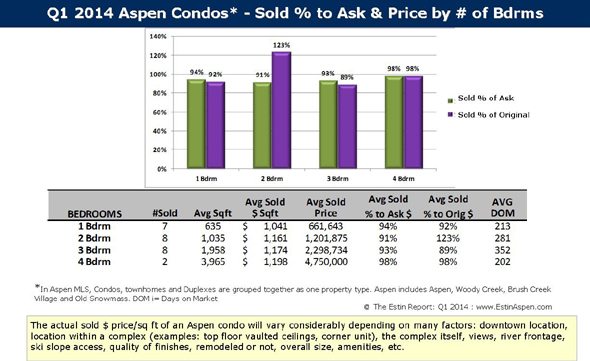 Click charts to enlarge
Disclaimer: The statements made in The Estin Report and on Aspen broker Tim Estin's blog represent the opinions of the author and should not be relied upon exclusively to make real estate decisions. A potential buyer and/or seller is advised to make an independent investigation of the market and of each property before deciding to purchase or to sell. To the extent the statements made herein report facts or conclusions taken from other sources, the information is believed by the author to be reliable, however, the author makes no guarantee concerning the accuracy of the facts and conclusions reported herein. Information concerning particular real estate opportunities can be requested from Tim Estin at or by email. The Estin Report is copyrighted 2014 and all rights reserved. Use is permitted subject to the following attribution with link to the source: "The Estin Report on the Aspen real estate market"
_____________________________