International buyers purchased an estimated $82 billion worth of U.S. homes in the 12 months ended March 31, a 24 percent increase from the year-earlier period, the National Association of Realtors reported May 18…Foreign buyers are also turning to resort locales such as the ski area of Aspen, Colorado, said Tim Estin, a broker at Mason Morse Real Estate in the town [and author of the The Estin Report on Aspen real estate]."It's a pre-eminent international mountain resort brand," Estin said of Aspen, where luxury properties are selling at discounts of as much as 30 percent from the peak.
"In Russia, it's a status thing now," Jorge Uribe, a real estate agent with One Sotheby's International Realty Inc. in Coral Gables, Florida, said in a telephone interview. "If you're wealthy and you say you have a place in Miami, it's like saying back in the old days, 'I own a place in Ibiza or Monaco.' It's a cocktail conversation thing." International investors are buying some of the priciest homes in America as the broader housing market slumps and a weak dollar makes U.S. property more of a bargain. Sales of residences above $20 million are rising…The precise number of foreign deals for U.S. luxury properties is difficult to calculate because many purchasers are registered as trusts or limited liability companies. Jed Smith, managing director of quantitative research for the National Association of Realtors, said the number of overseas buyers for multimillion-dollar homes is increasing, helped by the rise of emerging markets such as Russia, Brazil, China and India.
By Oshrat Carmiel and John Gittelsohn, August 3, 2011 Bloomberg

Link to article
The Estin Report: Aspen Stats and Facts – Billionaires surging?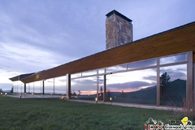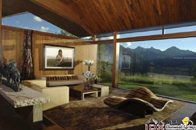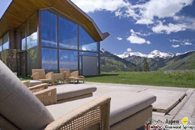 April 2008 sale:$36.5MM on Wildcat Ridge in Snowmass Village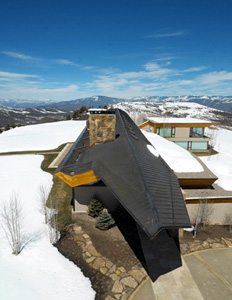 Photos courtesy of BJ Adams & Co Snowmass
The Estin Report Statistics and Facts: Aspen Sold Properties with original list prices over $20MM in 1st Half of 2011 versus 1H2010
In 1st H 2011, (4) Aspen area homes sold with original list prices over $20MM versus (1) sale with original list price over $20MM in 1st Half 2010. Two of these solds were for $20MM and over versus (1) sale $20MM and over in 1H2010. The average discount to list price was 37.8% at an average 392 days on the market. 3 of the 4 sales were built or fully remodeled since 2003. The average sold price per sq. ft of these (4) sales was $1,595 sf….versus the two sales below.


1st Half 2010. (1) Aspen area home sold with original list price over $20MM. The discount to list price that it sold for was 11% and it was on the market 636 days. It sold at $1,875 per sq. ft


·The Russian Billionaire, Roman Abramovich purchased his Snowmass Village home for $36.5M in April 2008. It had been on the market for 919 days and sold at $2,544 per sq. ft.
Links to these over $20MM Sold Properties:
In 1st H 2011, (4) Aspen area homes sold with original list prices over $20MM. The average discount to list price was 37.8% at an average 392 days on the market. http://www.flexmls.com/link.html?ua9vhonfmm5,2,1This link is valid until 8/27/2011.

1st Half 2010. (1) Aspen area home sold with original list price over $20MM. The discount to list price that it sold for was 11% and it was on the market 636 days. http://www.flexmls.com/link.html?ua9vik7hhdr,2,1This link is valid until 8/27/2011.

Abramovich Sale – $36.5MM in April 2008: http://www.flexmls.com/link.html?ua9vhjz16qv,2,1This link is valid until 8/27/2011

Disclaimer: The statements made in The Estin Report and on Tim Estin's blog represent the opinions of the author and should not be relied upon exclusively to make real estate decisions. A potential buyer and/or seller is advised to make an independent investigation of the market and of each property before deciding to purchase or to sell. To the extent the statements made herein report facts or conclusions taken from other sources, the information is believed by the author to be reliable, however, the author makes no guarantee concerning the accuracy of the facts and conclusions reported herein. Information concerning particular real estate opportunities can be requested from Tim Estin at 970.920.7387 or by email. The Estin Report is copyrighted 2011 and all rights reserved. Use is permitted subject to the following attribution: "The Estin Report: State of the Aspen Market, By Aspen broker Tim Estin, mba, gri, www.EstinAspen.com"


_______________________________________________________________________