Follow@EstinAspen on twitter for blog posts and news on Aspen real estate. Click the twitter button directly below or the "conversation" button at the end of this post. At twitter, you'll have the option of signing up for a twitter account and/or to receive as RSS feed of this blog with no twitter sign-up. I am working on creating other feed and subscription options.
Relative to all other Aspen neighborhoods, sales in the Historic West End have been particularly impressive There was another closing of a restored historic Victorian last week, and two others went under contract. Here is the past year's West End sold history:
There have been (20) Solds and (2) Pending in Aspen's Historic West End past year since 09/12/09 – (Link to these MLS details and photos will expire in 30 days until 10/12/10)
See summary spreadsheet of Aspen's Historic West End sales in the past year
Last Week's Aspen and Snowmass Market Activity: Last week's real estate sales activity appears below for the upper Roaring Fork Valley for all property types over $250,000 excluding fractionals in Aspen, Snowmass Village, Woody Creek and Old Snowmass (although Residences at Little Nell and Dancing Bear are included due to their higher fractional price points). Because the MLS link(s) to photos and property details expire after 30 days, photos and descriptions of the closed properties are posted to preserve an archive of sold market activity.
For a spreadsheet summary of the past week's activity, see The Estin Report: Aspen Snowmass Weekly Real Estate Sales Statistics Sept. 5 -12, 2010
Closed (6): MLS # 117495, 114763, 112908, 115625, 115601, 117615 Link is valid for 30 days until Oct 12, 2010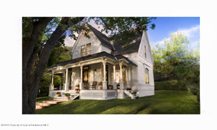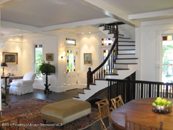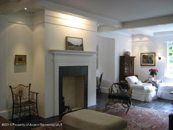 MLS # 117495 – 202 N Monarch Street Aspen, CO: Sold Price: $3,775,000/$704 sq ft; Ask and Original Price: $4,750,000/$999 sq ft (50 days on the market). This is a partially restored and expanded West End Historic Victorian built 1884,remodeled 2010, 6 bdrms/7.5 baths, 4,754 sq ft on a 5,156 sq ft lot with a 2-car garage. Broker comments, "An Aspen landmark, this 1880's West End, high style Queen Anne residence presents a rare opportunity to own one of Aspen's finest legacies. One of Aspen's handful of two story grand homes, its' inviting wrap-around porch overlooks a pristine lawn, welcoming you to open living spaces, high ceilings, and views of Aspen Mountain. Occupied by only three families since originally built in 1884. The current owners embraced Aspen's history and have thoughtfully prepared this Queen Anne style home for continued restoration. There is extensive completed infrastructure ready to support a Buyer's immediate finish-out of six bedrooms, seven and one-half baths and two car garage. With only a few important homes in Aspen, this one is not to be missed. Price to include all approved plans and specs…Note: 2,374 sqft of the total square footage (4754) is framed and heated but unfinished basement. An additional 416 sqft. has a foundation, plans and approvals. Exclusions: Victorian fence and gate (as required to be removed by the HPC) " 2009 Taxes: $2,507 and City of Aspen RETT transfer tax 1.5% to Buyer applies. (Photos and description courtesy of Mason Morse Real Estate)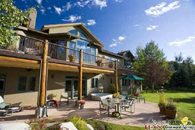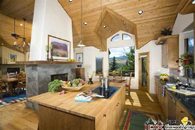 MLS # 114763 – 1180 Horse Ranch Drive Snowmass Village, CO: Sold Price: $2,600,000/$522 sq ft; Ask Price: $2,990,000/$600 sq ft. (Original Price: $3,475,000 and 548 days on market since 10/30/2009). This is a single family home in Horse Ranch, a newer Snowmass Village subdivision created in mid 1990's. The house is 1994 built/2002 remodeled, 5 bdrms/6.5 bath, 4,983 sq ft on 1.27 acres with 2-car, 600sf garage. Broker remarks are, "Immaculately maintained home with ideal family floor plan. Beautiful views across the valley, of Continental Divide and ski areas. Wood floors, huge family kitchen, His/Hers master baths, A/C in Master. 2 fireplaces. Hot tub. Great lawn and outdoor spaces. Dog run." 2009 Taxes: $11,357 yr; HOS Fees: $190 yr.(Photos and description courtesy of BI Adams & Company)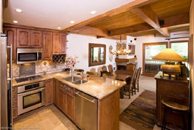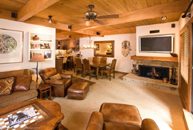 MLS #112908 – 610 S West End Street D-201, Gant Condominium, Downtown Aspen, CO: Sold Price: $1,325,000/$1,274 sq ft; Ask Price: $1,450,000/$1,394 sq ft (Original Price: $1,675,000 and 374 days on the market). Since Oct 2008, there have been only (3) Gant Condo sales with those occurring between May- Sept 2010. Broker comments, "Arguably the Gant's finest remodeled 2 bedroom unit. 2nd floor, end unit, impeccably remodeled in 2005 and upgraded to Premier (the best) rental status. Extended living area and additional window added. Fantastic rental history. Being sold furnished except for a few personal belongings and a few pictures." 2008 Taxes: $2,764 sq ft; HOA Fees: $10,316 semi annually. City of Aspen approximate 1.5% Transfer tax applies to purchaser.(Photos and description courtesy of Joshua & Co of Aspen)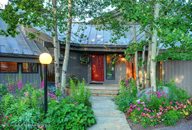 MLS # 118120 – 1248 Wood Road Snowmass Village, CO single family home: Ask Price: $2,995,000/$627 sq ft; Sold Price: $2,500,000/$523 sq ft sold before MLS). The is a 5bdrm/5.5 bath Snowmass Village Wood Run 4,780 sq ft two level home built in 1982 on 1.39 acres. Broker remarks, "Owned by the same family for almost 30 years, this wonderfully maintained ski-in/ski-out home is located on a large, 1.39 acre private lot adjacent to the Funnel run at Snowmass Mountain. Features include 5 bedrooms, 5.5 baths, 4780 square feet, open floor plan, vaulted ceilings, updated kitchen, two master suites, wood-burning fireplace, sauna, wine room, awesome decks, new hot tub, fire pit, two car garage, recently upgraded water heaters & furnace, newer metal roof, and views of the mountains & gondola. Walk out from the lower level to the beautifully landscaped, private yard. Seller financing is available for 20% down, 7% interest only, 3 year balloon payment. Sellers are licensed real estate brokers in the state of CO." 2009 Taxes: $12,603 and HOA Fees: $90 yr.(Photos and description courtesy of Morris & Fyrwald, Sotheby's International)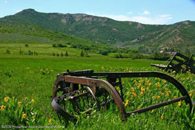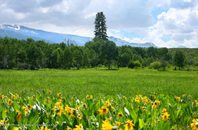 MLS #'s 115625 and 115601 – Two Owl Creek Vacant lots, 1375 Owl Creek Rd, Aspen, CO:
These two 10 acre Owl Creek vacant lots sold at $3.6M each. One of these, #115625, was originally listed at $11,500,000 in Nov 2006. It has been on the market since then reduced in Feb 2009 to $4,995,000. BMLS #115601 was originally listed at $3,995,000 in Nov 2008. The two lots were purchased by the same buyer with the intention of combining the properties into one estate. Because there have been so few Aspen Snowmass vacant lot sales in general this summer, these are noteworthy. There was one other 'lot sale", arguably a tear down, last week at 113 Little Texas Ln in Woody Creek a small river front lot approx. 1/3 acre closed at $1,350,000.(see last week's post). (Photos and description courtesy of Chafin Light Real Estate)

Under Contract / Pending (5): MLS#'s 113092, 116890, 117340, 117998, 117613 Link is valid for 30 days until 10/12/10. Photos and descriptions of Under contracts / pending are not posted unless special circumstances dictate.
Tim Estin is an active Aspen Snowmass real estate broker and he welcomes your business, comments and inquiries. Email him or call 970.920.7387. Subscribe to The Estin Report and blog on twitter @EstinAspen or click "Join the conversation" below:

new TWTR.Widget({ version: 2, type: 'profile', rpp: 4, interval: 6000, width: 250, height: 300, theme: { shell: { background: '#333333', color: '#ffffff' }, tweets: { background: '#000000', color: '#ffffff', links: '#4aed05' } }, features: { scrollbar: false, loop: false, live: false, hashtags: true, timestamp: true, avatars: false, behavior: 'all' } }).render().setUser('EstinAspen').start();
Disclaimer: The statements made in The Estin Report and on Tim Estin's blog represent the opinions of the author and should not be relied upon exclusively to make real estate decisions. A potential buyer and/or seller is advised to make an independent investigation of the market and of each property before deciding to purchase or to sell. To the extent the statements made herein report facts or conclusions taken from other sources, the information is believed by the author to be reliable, however, the author makes no guarantee concerning the accuracy of the facts and conclusions reported herein. Information concerning particular real estate opportunities can be requested from Tim Estin at 970.920.7387 or by email.. The Estin Report is copyrighted 2010 and all rights reserved.. Use is permitted subject to the following attribution: "The Estin Report: State of the Aspen Market, By Tim Estin, mba, gri, www.EstinAspen.com"
____________________________________________________