Tim Estin is an active Aspen real estate broker with Mason Morse located in the center of Aspen. This blog, www.AspenRealEstateBlog.com or Tim Estin's blog, is released Monday mornings and sometimes in-between. The Estin Reports are released quarterly, annually and also special reports. For blog archives, scroll to bottom of this page and search by date or topic. Or search this site in SearchEstinAspen.com on the menu bar. If it's about Aspen real estate, chances are there's something about it here. Follow @EstinAspen on twitter for Aspen Snowmass real estate news, market updates, statistics, commentary and reports or subscribe to RSS feeds with the button on the left..


Link to The Estin Report: Aspen Snowmass 2010 Real Estate Year End Summary

Last Week's Market Highlights – Aspen Snowmass Real Estate Sales and Under Contract Activity: Last week's real estate sold and under contract activity appears below for the upper Roaring Fork Valley for all property types over $250,000 in Aspen, Snowmass Village, Woody Creek and Old Snowmass excluding fractionals. Because the MLS links below expire after 30 days, photos and written descriptions of the closed properties are posted here to preserve an archive of sold market activity. For past sales, scroll to page bottom and search by time period.

Spreadsheet Summary: The Estin Report: Aspen Snowmass Weekly Sales Statistics, April 17 – 24, 2011
Closed (6): MLS #'s 119473, 111104, 113518, 119733, 116314, 119121. This link is valid for 30 days until 5/24/2011.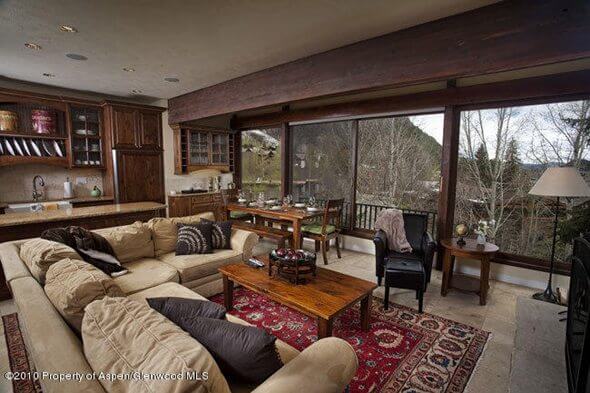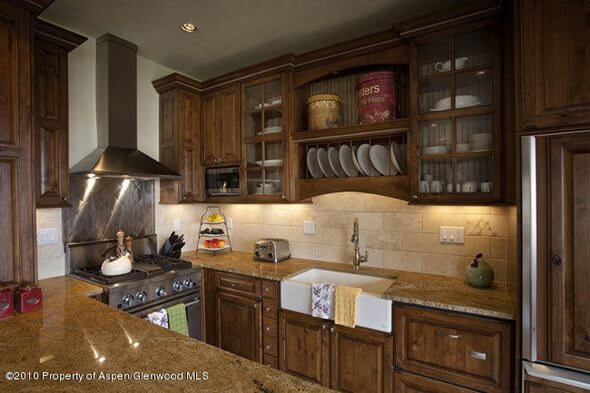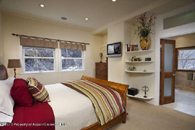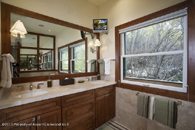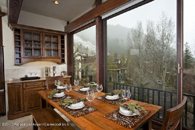 MLS # 116314 – Downtown Aspen Durant Condominium, 748 S Galena Street #5-D Aspen, CO: Sold Price: $1,725,000/$1,031 sq ft; Ask Price: 1,995,000/$1,193 sq ft. (Original Price: $2,350,000 and 336 days on the market since 05/15/2010.) This is a 4 bedroom/3 bath, 1672 sq ft 1972 built/2006 remodeled condo with Little Nell ski trail access.The broker's description, "Rare top floor corner 4 bedroom/3 bathroom, 9 foot ceilings, radiant floor heat, steam shower, W/D, Jacuzzi tubs, gas range, swamp cooler, sky lights, Aspen Mountain ski access, beautifully furnished and appointed. This is a wow!" 2010 Taxes: $6,377 Yr; HOA Dues: $4,881 Qtr.Under Contract Date: 03/09/2011 ; Sold Date: 04/15/2011. City of Aspen RETT Transfer Tax of 1.5% payable by buyer.(Photos and description courtesy of BJ Adams and Co.)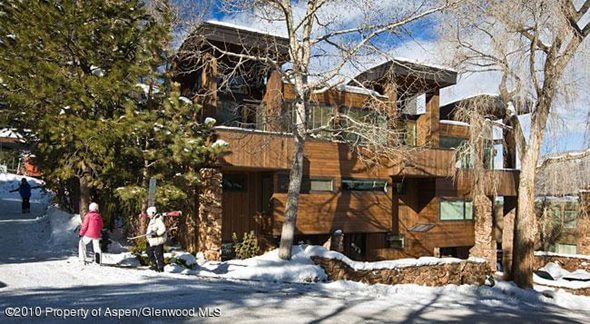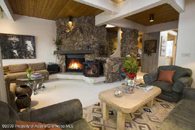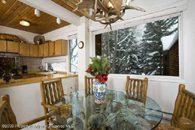 MLS # 113518 – Aspen Core Caribou Condominium #5, 701 S Monarch Street 5 Aspen, CO: Sold Price: $1,800,000/$978 sq ft; Ask Price: $2,300,000/$1,250 sq ft. (Original Price: $2,995,000 and 788 days on the market since 10/12/2009 .) This is a 1973 built/2009 remodel 3 bedroom/2.5 bath, 1,840 sq ft with common area parking sold furnished. Broker's description, "Caribou Townhomes rarely ever change hands. This is a superb opportunity for a ski in/walk out 3 bedroom /2.5 bath, high ceilings, and possibilities for a lovely remodel so close to town and skiing. Intimate and exclusive community of 6 owners. SOLD FURNISHED. BUYER PAID SPECIAL ASSESSMENT FROM EXTERNAL RENOVATION OF APPROXIMATELY $170,000." 2010 Taxes: $7,679 Yr; HOA Dues: $3,250 Qtr.Under Contract Date: 03/17/2011; Sold Date: 04/18/2011. (Photos and description courtesy of BJ Adams and Co.)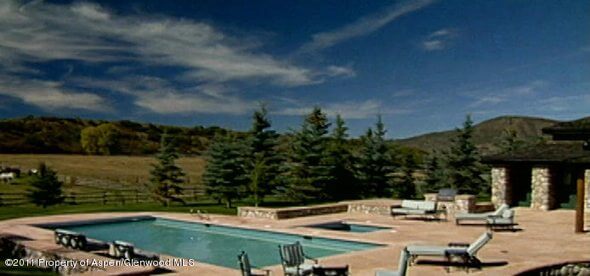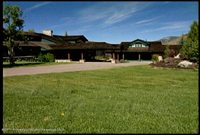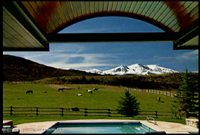 MLS # 119473 – 4001 Snowmass Creek Road Snowmass, CO: Sold Price: $13,200,000./$ 1,175 sq ft; Ask and Original Price: $14,000,000./$1,242 sq ft. on the market for 90 days since 1/20/11. This is a 1986 built/1991 remodel, 11,271 sq ft ranch property with 6 bedrooms/5 baths/2 half baths, a 3-car garage on 201 acres.Broker description, "Located on a completely private, flat 200-acre mesa in the lower Snowmass Creek Valley, only a short drive from Aspen and Basalt, this is a perfect Gentleperson's Ranch of Family Retreat. The property is bordered by public lands and conservation easements, giving access to miles of horse and hiking trails. The large main house features 6 bedrooms and baths' a pool/entertainment house plus a caretaker's house. Other features include the pool and recreation area, horse stables, hay barn corrals and horse paddocks. There are Senior Water Rights for irrigation and agricultural usage. Approximate square footage (+/-): Main House 7714 plus 777 above garage. Pool House 1580. Garage 1448. Caretaker's House 1200 plus 970 garage ( 1 bay now family room). Horse Barn 2 stables at 876 each (12 stalls), center corridor 1 stall laundry kitchenette lounge area 800, upstairs studio 665. 2 Paddocks and 12 Corrals.This is a unique and irreplaceable property and represents a great opportunity. " 2009 Taxes: $35,369 Yr.Under Contract Date: 02/17/2011; Sold Date: 04/19/2011. (Photos and description courtesy of Mason Morse Real Estate .)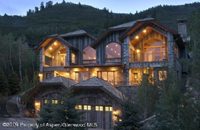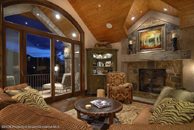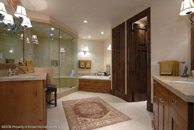 MLS # 111104 – Half duplex in Mountain Valley Subdivision, 268 Mtn Laurel Drive Aspen, CO: Sold Price: $2,500,000/$717 sq ft; Ask Price: $2,995,000/$859 sq ft. (Original Price: $4,995,000 and 711 days on the market since 05/18/2009. This is a bank short sale of a 2003 built 3 bedroom/3 bath/2 half bath, 3,487sq ft home with 2-car garage. The broker's description is "Sophisticated mountain duplex with fantastic views of Aspen Mountain, Independence Pass and Mount Sopris. This three bedroom home has a comfortable, casual and elegant design. The home includes open living spaces, a media room, 1,000 bottle wine room, and an elevator. Top of the line finishes including; 170 year old reclaimed beams from England, granites, marbles, limestone, hardwood floors, alder doors and custom iron work. The back patio has an outdoor wood burning fireplace, BBQ, hot tub, and outdoor speakers. The exterior of the home was built with materials that need very little maintenance. Convenient location to Aspen and all it has to offer. Media room has an A/C unit." 2010 Taxes: $8,475 Yr. Under Contract Date: 03/03/2011 ; Sold Date: 04/22/2011. (Photos and description courtesy of Aspen Associates Realty Group.)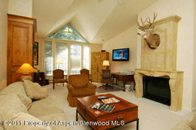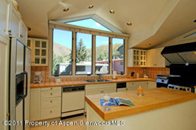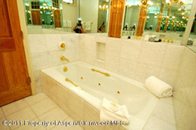 MLS # 119733 – Downtown Aspen Townhome, 816/818 E Cooper Avenue #816/#818 Aspen, CO: Sold Price: $2,500,000/$798 sq ft; Ask Price: $2,750,000/$878 sq ft. Original Price: $2,750,000 and 71 days on the market since 02/10/2011.) This is a 3,133 sq ft townhome with 2 bedrooms/3.5 baths built in 1991 with a 1-car garage. The broker's description is "Priced to sell at $875 per square foot. Located in the Aspen core and just 2 blocks from the Silver Queen Gondola, this townhome features 2 bedrooms and 3.5 bathrooms. With vaulted ceilings and long skylights, this property is light bright and open. Enjoy comfortable surroundings with 3 fireplaces on 3 levels that invites in town convenience, style and sophistication. 814 and 816 East Cooper are individual townhomes with 2 bedrooms 3.5 bathroom each. These properties are offered separate or together. A shared interior door provides access to both townhomes for a total of four bedrooms or individually with two bedrooms each. 818 East Cooper is an ADU-Category 1.Directions: From City Market, Cooper and Original, go East 1/2 block on the left." 2010 Taxes: $12,649 Yr. Under Contract Date:03/16/2011 ; Sold Date: 04/15/2011. (Photos and description courtesy of Frias Properties.)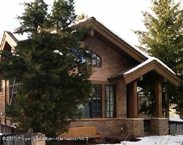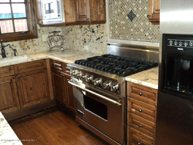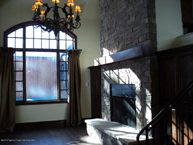 MLS # 119121 – 617 N Fourth Street Unit 1 Aspen, CO: Sold Price: #2,025,000/$970 sq ft; Ask Price: $2,250,000/$1,078 sq ft. (Original Price: $4,250,000 and on the market 747 days since since 04/25/08.) This is bank sale a brand new 2009 built half-duplex with 4 bedrooms/3 baths, 2,086 sq ft (11/2 sq footage is sub-grade) with no garage. Construction was completed fall 2008 and the timing and pricing by the developer could not have been worse.The broker's description, "Beautifully remodeled in 2009 convenient location just a few blocks to downtown and half a block to the Music Tent. Beautiful stone and timber finishes, custom tile, hardwood floors, radiant heat, Viking appliances and more. Ideal for a buyer seeking a beautiful custom home that is easy to maintain yet can accommodate extended families. On the Cross Town bus shuttle route." Under Contract Date: 03/17/2011; Sold Date:04/20/2011. City of Aspen RETT Transfer Tax of 1.5% payable by buyer. (Photos and description courtesy of McKinley Sales.)

Under Contract / Pending (5): MLS #'s 120235, 120654, 112782, 112798, 117543. This link is valid for 30 days until 05/24/11. Photos and descriptions of under contract properties are not posted unless special circumstances warrant. Below is a special North Star Preserve property that just went under contract and a stunning North Star view property that is for sale…"North Star is one of Colorado's last great places", says The Nature Conservancy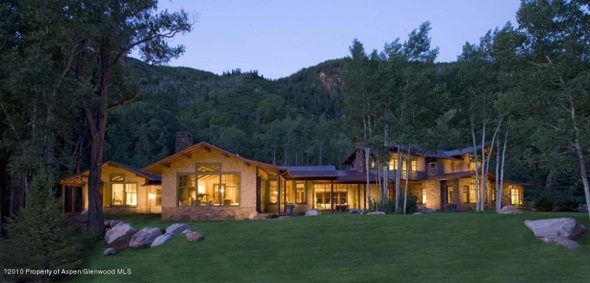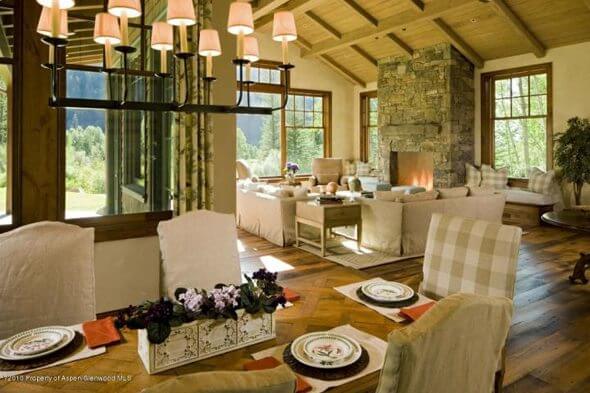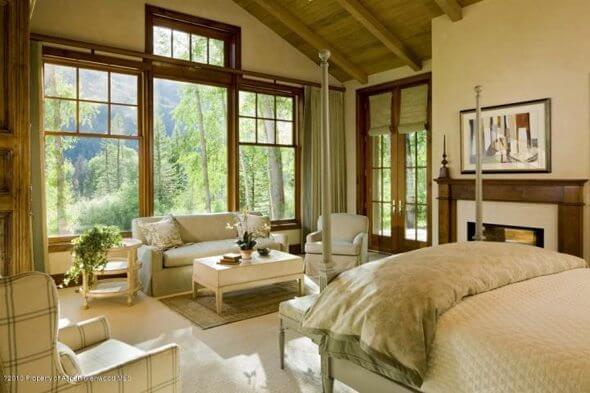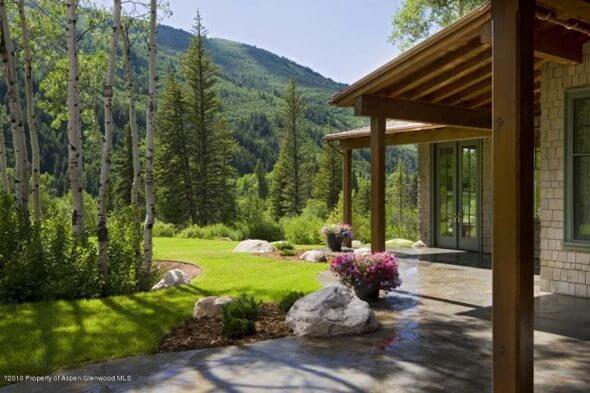 MLS # 117543 – 2.3 acre new 2010 home within the borders of North Star Preserve, 44010 E Highway 82- Under Contract: Ask Price: $17,950,000/$2158 sq ft. The broker's comments are " Irreplaceable site adjacent to North Star Preserve with exceptional new home, privacy, views, water rights and guest house." (Photos and description courtesy of Joshua & Co.) For the only available 3.4 acre parcel facing the stunningly beautiful 310 acre nature preserve, only 1.5 miles from Aspen city limits, see below:
Most Beautiful View Lot, 3 Min. from Downtown Aspen – 310 Acres Open Space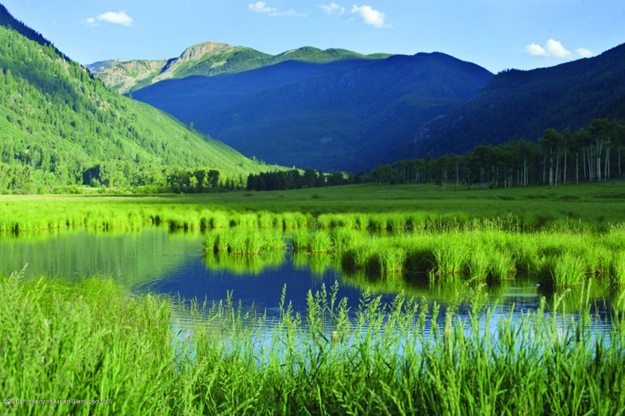 "NORTH STAR POINT": PRE-EMINENT NORTH STAR PRESERVE VIEW PROPERTY- North Star is "One of Colorado's last great places" says The Nature Conservancy (Click map above for location of property in relation to Preserve). This 3.4-acre parcel with an income producing 1980's home and old rustic cabin overlooks the open meadows of the 300 plus acre North Star Preserve. The site is approved for a 10,750 sq ft home and has extra water rights sufficient to create waterfalls, streams and ponds. Referred to as Aspens 'Gold Coast', this low traffic, low density east Aspen area features new 2009/2010 multimillion dollar homes, but this is the only elevated direct Preserve view site available. The property offers unique and extraordinary Colorado wildlife sightings within a peaceful nature environment only 1.5 miles from downtown Aspen. The area is famous for its elk migration corridor and its Great Blue Heron Colony. From early Nov. to late May, Independence Pass is closed making this neighborhood one of the most peaceful, traffic free areas this close to town. No roundabouts, no commuter traffic, only 3 minutes to downtown … It is truly one of Aspen's best kept secrets, Click for North Star Point Brochure and Renderings for North Star Point Home approved by Pitkin County
Tim Estin welcomes your business, inquiries and comments. Email him or call 970.920.7387. Subscribe to The Estin Report and Tim Estin's Aspen Real Estate Blog.com on twitter @EstinAspen by clicking "Join the conversation" button below or click subscribe button in the menu bar on left:
new TWTR.Widget({ version: 2, type: 'profile', rpp: 4, interval: 6000, width: 250, height: 300, theme: { shell: { background: '#333333', color: '#ffffff' }, tweets: { background: '#000000', color: '#ffffff', links: '#4aed05' } }, features: { scrollbar: false, loop: false, live: false, hashtags: true, timestamp: true, avatars: false, behavior: 'all' } }).render().setUser('EstinAspen').start();
Disclaimer: The statements made in The Estin Report and on Tim Estin's blog represent the opinions of the author and should not be relied upon exclusively to make real estate decisions. A potential buyer and/or seller is advised to make an independent investigation of the market and of each property before deciding to purchase or to sell. To the extent the statements made herein report facts or conclusions taken from other sources, the information is believed by the author to be reliable, however, the author makes no guarantee concerning the accuracy of the facts and conclusions reported herein. Information concerning particular real estate opportunities can be requested from Tim Estin at 970.920.7387 or by email.The Estin Report is copyrighted 2011 and all rights reserved.. Use is permitted subject to the following attribution: "The Estin Report: State of the Aspen Market, By Tim Estin, mba, gri, www.EstinAspen.com"

________________________________________________________________________