Tim Estin is an active Aspen real estate broker with Mason Morse located in the center of Aspen. This blog, www.AspenRealEstateBlog.com or Tim Estin's blog, is released Monday mornings and sometimes in-between. The Estin Reports are released quarterly, annually and also special reports. For blog archives, scroll to bottom of this page and search by date or topic. Or search this site in SearchEstinAspen.com on the menu bar. If it's about Aspen real estate, chances are there's something about it here. Follow @EstinAspen on twitter for Aspen Snowmass real estate news, market updates, statistics, commentary and reports or subscribe to RSS feeds with the button on the left..

Link to The Estin Report: Aspen Snowmass Real Estate 2010 Year End Summary
Last Week's Market Highlights – Aspen Snowmass Real Estate Sales and Under Contract Activity: It is typical this time of year, April and May, for a number of properties to be brought under contract and close. This reflects the fact that buyers have been shopping in the key winter ski months of Jan, Feb. and Mar., and making their moves in March and April. This spring spike in sales is quite common, and it is the period in which a number of sales are completed and get recorded. Last week's real estate sold and under contract activity appears below for the upper Roaring Fork Valley for all property types over $250,000 in Aspen, Snowmass Village, Woody Creek and Old Snowmass excluding fractionals. Because the MLS links below expire after 30 days, photos and written descriptions of the closed properties are posted here to preserve an archive of sold market activity. For past sales, scroll to page bottom and search by time period.

Spreadsheet Summary: The Estin Report: Aspen Snowmass Weekly Sales Statistics, April 24 – May 1, 2011 CLOSED (16) and UNDER CONTRACT/PENDING (7)
Closed (16): MLS#'s 118015, 115551, 116200, 120235, 105715, 114794, 112885, 119894, 120737, 120485, 112261, 120491, 117883, 119703, 118619, 119031. This link is valid for 30 days until 5/31/2011. Of note last week, (9) 4-bedroom Residences at Little Nell (fractional interests) closed at prices between $1.6MM – $1.8MM. Because of the high number of sale,only a select few will be posted with photos and descriptions to be completed by late evening Wed. May 4th.

Featured Sold Snowmass Property Last Week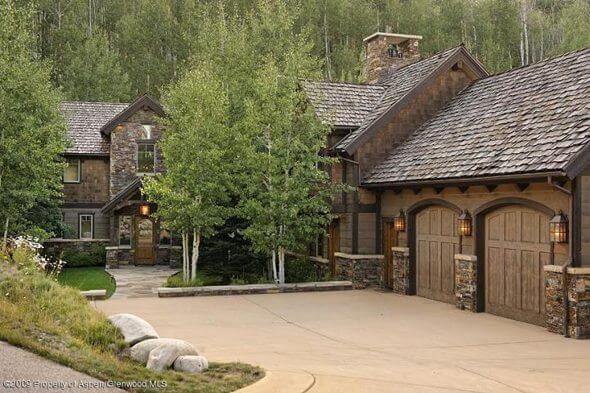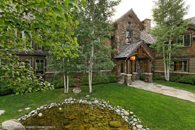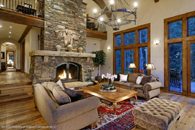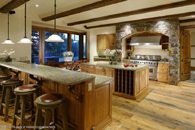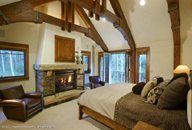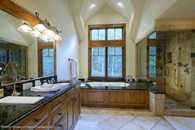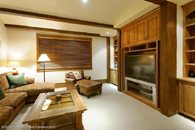 MLS # 112885 – Two Creeks Subdivision Single Family Home, 203 Blue Spruce Lane Snowmass Village, CO: Sold Price: $6,400,000/$1,167 sq ft; Ask Price: $7,495,000/$1,367 sq ft. (Original Price: $8,495,000 and 601 days on the market since 09/01/2009.) This is a 2002 built, 5,483 sq ft, 5 bedroom/5.5 bath home with 2-car garage on 3.96 acres. The broker remarks are, "Located in one of the most popular ski-in/ski-out subdivisions in Snowmass Village, this beautifully furnished home sits on 3.96 acres with a private bridge to the ski trail, seasonal creek & pond, patio, waterfall, and nice landscaping. Features include 5 bedrooms, 5.5 baths, 5483 square feet, wonderful floor plan, hardwood floors, library, media room, spacious kitchen with granite counters, gas & wood-burning fireplaces, mud room with dog wash, radiant heat, 698 square foot two car garage, hot tub, wide open outdoor entertaining areas, and built-in BBQ. Builder: Jim Brynes Architect: Michael Fuller and Associates ." 2010 Taxes: $ 28,073 Yr; HOA Dues: $90. Yr (Town of Snowmass Transfer Tax of approx. 1% applies to buyer. (Photos and description courtesy of Morris & Fyrwald, Sotheby's Intl Realty)
Under Contract / Pending (7): Under Contract / Pending (8): MLS#'s 108407, 117095, 119620, 116864, 112885, 111409, 116151, 116504. This link is valid for 30 days until 5/31/2011. Photos of Pending properties are not posted unless special circumstances warrant. Below is a special North Star Preserve property that just went under contract and a stunning North Star view property that is for sale…"North Star is one of Colorado's last great places", says The Nature Conservancy
MLS #1084: Under contract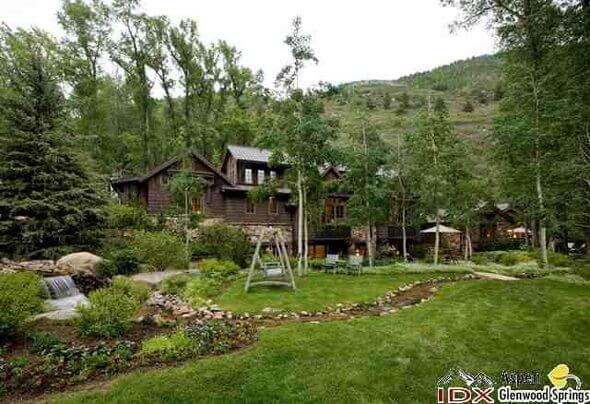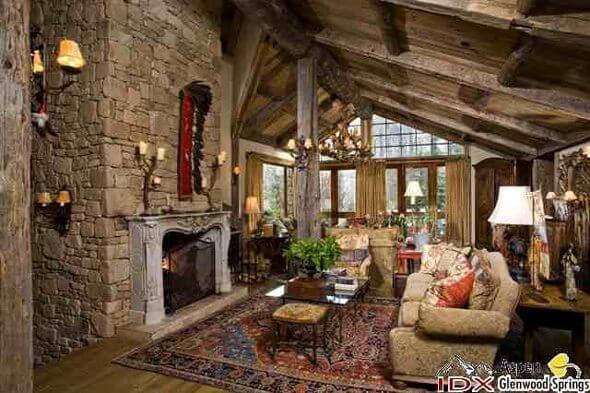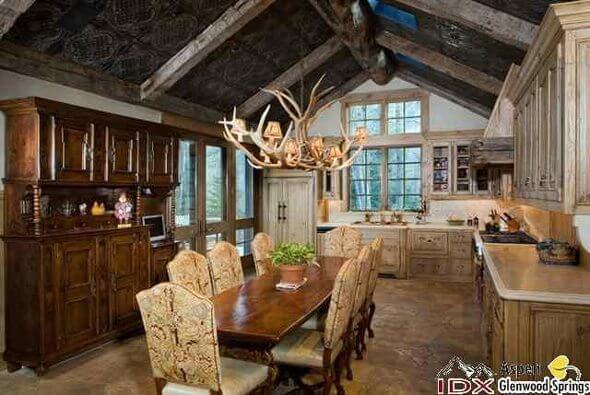 MLS # 108407 – 43151 Hwy 82, East Aspen/Independence, Aspen, CO: Under Contract. Ask Price: $17,500,000/$1,520 sq ft; Original Price: $29,250,000 and 1,263 days on the market since 03/12/2007.) This is a 1981 built, 11,512 sq ft home with 8 bedrooms/6 baths/ 2 half baths,-car garage on 5 acres across the street from the 310 acre North Star Preserve (see below). The broker's comments are, "Completely decorated in elegant western style and topped by a corrugated copper roof, this eight bedroom, six bath home rests on five acres surrounded by breathtaking natural beauty. The three level residence boasts 11,512 square feet enhanced by oak hardwood floors, antler chandeliers, custom wrought ironwork, five fireplaces featuring antique limestone mantels from France and an opulent antique chandelier in the dining room." 2007 Taxes: $27,895 Yr. (Photos and description courtesy of Joshua & Co.)

For the only available 3.4 acre parcel facing the stunningly beautiful 310 acre nature preserve, only 1.5 miles from Aspen city limits, see below:
Most Beautiful View Lot, 3 Min. from Downtown Aspen – 310 Acres Open Space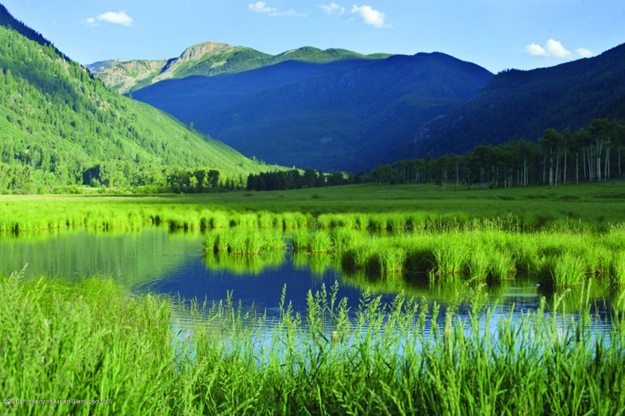 "NORTH STAR POINT": PRE-EMINENT NORTH STAR PRESERVE VIEW PROPERTY- North Star is "One of Colorado's last great places" says The Nature Conservancy (Click map above for location of property in relation to Preserve). This 3.4-acre parcel with an income producing 1980's home and old rustic cabin overlooks the open meadows of the 300 plus acre North Star Preserve. The site is approved for a 10,750 sq ft home and has extra water rights sufficient to create waterfalls, streams and ponds. Referred to as Aspens 'Gold Coast', this low traffic, low density east Aspen area features new 2009/2010 multimillion dollar homes, but this is the only elevated direct Preserve view site available. The property offers unique and extraordinary Colorado wildlife sightings within a peaceful nature environment only 1.5 miles from downtown Aspen. The area is famous for its elk migration corridor and its Great Blue Heron Colony. From early Nov. to late May, Independence Pass is closed making this neighborhood one of the most peaceful, traffic free areas this close to town. No roundabouts, no commuter traffic, only 3 minutes to downtown … It is truly one of Aspen's best kept secrets, Click for North Star Point Brochure and Renderings for North Star Point Home approved by Pitkin County
Tim Estin welcomes your business, inquiries and comments. Email him or call 970.920.7387. Subscribe to The Estin Report and Tim Estin's Aspen Real Estate Blog.com on twitter @EstinAspen by clicking "Join the conversation" button below or click subscribe button in the menu bar on left:
new TWTR.Widget({ version: 2, type: 'profile', rpp: 4, interval: 6000, width: 250, height: 300, theme: { shell: { background: '#333333', color: '#ffffff' }, tweets: { background: '#000000', color: '#ffffff', links: '#4aed05' } }, features: { scrollbar: false, loop: false, live: false, hashtags: true, timestamp: true, avatars: false, behavior: 'all' } }).render().setUser('EstinAspen').start();
Disclaimer: The statements made in The Estin Report and on Tim Estin's blog represent the opinions of the author and should not be relied upon exclusively to make real estate decisions. A potential buyer and/or seller is advised to make an independent investigation of the market and of each property before deciding to purchase or to sell. To the extent the statements made herein report facts or conclusions taken from other sources, the information is believed by the author to be reliable, however, the author makes no guarantee concerning the accuracy of the facts and conclusions reported herein. Information concerning particular real estate opportunities can be requested from Tim Estin at 970.920.7387 or by email.The Estin Report is copyrighted 2011 and all rights reserved.. Use is permitted subject to the following attribution: "The Estin Report: State of the Aspen Market, By Tim Estin, mba, gri, www.EstinAspen.com"

________________________________________________________________________