Last Week's Aspen and Snowmass Market Activity: Last week's real estate sales activity appears below for the upper Roaring Fork Valley for all property types over $250,000 excluding fractionals in Aspen, Snowmass Village, Woody Creek and Old Snowmass (although Residences at Little Nell and Dancing Bear are included due to their higher fractional price points). Because the MLS link(s) to photos and property details expire after 30 days, photos and descriptions of the closed properties are posted to preserve an archive of sold market activity.
For a spreadsheet summary of the past week's activity, see The Estin Report: Aspen Snowmass Weekly Sales Statistics August 1 – August 8, 2010.
Closed (1): 117238. This link is valid 30 days until 9/07/10.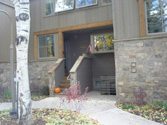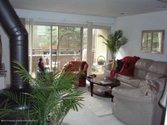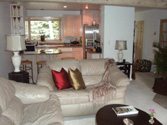 MLS # 117238 – 100 N Eighth St. Unit 25, Villas of Aspen, Aspen, CO: Sold Price: $1,150,000./$670 sq ft; Ask Price: $1,150,000 and 34 days on the market. This is a 1972 built, 2009 remodeled, 3 bdrm/ 2 bath, 2 half baths, 1,716 sq ft condominium. Listing broker comments, "Priced to sell immediately. Asking price is far less then all other units listed in the complex. One of the lowest priced 3 bedroom units in Aspen. Seller believes that there is approval to add add'l interior sq.footage as well as additional decks but buyer must verify to buyer's satisfaction. No road impact now or ever. Seller has paid the approx. $120,000 special assessment for exterior renovation. Tenants are month to month." 2009 Taxes: $3,136.; HOA Dues: $1,695 per quarter (Photos and description courtesy of Setterfield and Bright)
Under Contract / Pending (1): 117495. This link is valid 30 days until 9/07/10. Photos of under contract listings are not posted unless special circumstances dictate.

Tim Estin is an active Aspen Snowmass real estate broker and he welcomes your business, comments and inquiries. !- var prefix = 'mailto:'; var suffix = "; var attribs = "; var path = 'hr' + 'ef' + '='; var addy94057 = 'testin' + '@'; addy94057 = addy94057 + 'estinaspen' + '.' + 'com?subject=EstinAspen%20website%20inquiry'; var addy_text94057 = 'Email me'; document.write( '' ); document.write( addy_text94057 ); document.write( " ); //–> Email him !- document.write( '' ); //–> This e-mail address is being protected from spambots. You need JavaScript enabled to view it !- document.write( " ); //–> or call 970.920.7387. Find tweets and/or subscribe to RSS feeds for The Estin Report and blog on twitter @EstinAspen.
Disclaimer: The statements made in The Estin Report and on Tim Estin's blog represent the opinions of the author and should not be relied upon exclusively to make real estate decisions. A potential buyer and/or seller is advised to make an independent investigation of the market and of each property before deciding to purchase or to sell. To the extent the statements made herein report facts or conclusions taken from other sources, the information is believed by the author to be reliable, however, the author makes no guarantee concerning the accuracy of the facts and conclusions reported herein. Information concerning particular real estate opportunities can be requested from Tim Estin at 970.920.7387 or
by email
.. The Estin Report is copyrighted 2010 and all rights reserved.. Use is permitted subject to the following attribution: "The Estin Report: State of the Aspen Market, By Tim Estin, mba, gri, www.EstinAspen.com"
____________________________________________________