Vacant land is selling ! But …what does this mean? Earlier in the year, no one could get financing for land, vacant lot purchases, but suddenly this week, there are (3) lot closings and another is under contract. I don't believe this "surge" has to do with easier money; it's a function of significant discounting. This prompted some research on vacant land sales, comparing 2009 year-to-date to annual lot sales since 2004 which is as far back as the Aspen MLS records go. Already 2009, with (13) lot sales, is +44% ahead of 2008 with (9) sales. "Hurray!" …but is this really worthy of cheer? It's a far cry from the two peak years – 2006 lot sales with (56) and 2005 with (63) closings – but at least the current vacant land trend now is upward and it appears the land sale trough of 2008 is history. Land prices have come way down, however. In 2009, vacant land is selling at approximately 25-30% average discount to ask and original prices – although greater current discounts exist– versus approximately average 5% discount to ask prices in 2006 and 2005. The (3) lots listed below that sold last week,closed at 35-51% off original prices. See the bottom of this post for The Estin Report: Vacant Land Sales 2004 – 2009 (YTD 12/13/10).
Closed (4): 110338, 105208, 105068, 112326. Link valid until 1/12/2010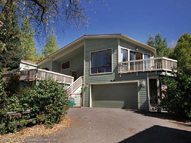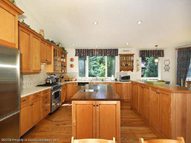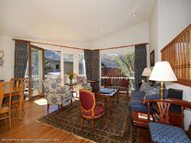 MLS # 110338 – 1250 Regent St/315 Midland Ave, Smuggler area, Aspen: Ask Price: $2.795M/$831 sq ft; Sold Price:$2.395M/$712 sq ft (-15% off Ask; -39% off Original Price of $3.95M in May 2008): 5-bedroom 3,365 sq ft family home. Redevelopment opportunity, built 1958/remodeled 1999: According to listing broker, "zoning allows for a) two detached single-family homes; b) duplex; c) remodel and expansion of existing single-family home. Walking distance to town across Hopkins Street footbridge or on the bus route." Seller was very motivated.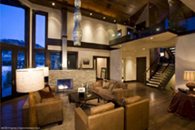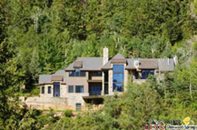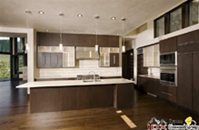 MLS #105200 – 1200 Tiehack Road, Maroon Creek Subdivision next to Tiehack Ski Lift, Aspen – Ask Price: $9.95M/$1,127 sq ft;Sold Price: $8.7M/$1,034 sq ft. (This sale was an exchange. Original Price: $11.9M went on market during construction on 7/7/2007) 2009 new construction, contemporary design, 6 bedroom, plus media, exercise and wine room. Beautiful decks with views of Highlands, Aspen Mountain and the pedestrian bridge. Master bedroom on the main level. 564+ days on the market. Spec home.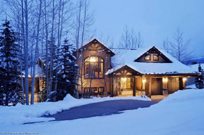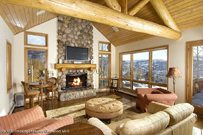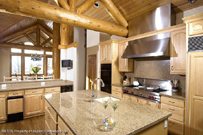 MLS #112326 – 26 Bridle Path, Horse Ranch Subdivision, Snowmass Village: Ask Price: $2.55M; Sold Price: $2.3M (This home closed in May 2006 at $2.73M, then owner put it on market 1/17/2007 at $3.35M where it sat at that price for a year and a half until 5/15/08. It was taken off market until 7/21/09 and re-listed at $2.55M). Listing broker description, "Best opportunity in Horse Ranch (an area where during the peak 2006 & 2007, most properties were selling at $3.5M-$5.5M range). Recently remodeled with all new finishes. 4 bedrooms/4.5 baths. Log accents, oak floors, impressive river rock wood burning fireplace give a dramatic and warm feeling to this lodge. Great light – all above grade space. Bedrooms are warm and inviting. Enjoy the benefits of Snowmass Village Dial-a-Ride. Current owners have added many new upgrades and features. All lower level bedrooms were painted 9/08. Drive has snow melt."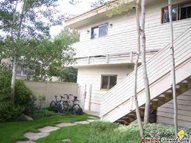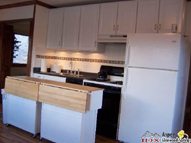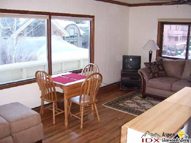 MLS # 105068 – 802 E. Cooper #2, Downtown Aspen: Ask Price: $820K/$1,127 sq ft : Sold Price: $760K/$1,045 sq ft (- 24% off Original Price: $995,000, went on the market 5/20/08, or 559 days on market.) 2 Bdrm/2 Bath condo, 728 sq ft, Built 1975/Remodel 2007, List broker comments, "Live in, rent (short or long term), or both. 2 blocks from the gondola and across from the Aspen Athletic Club. This remodeled versatile (2 entrances), top (2nd) floor end unit has windows on three sides. Hardwood floors plus newly tiled bathroom floors, new cabinetry, wet bar, counter tops, moveable kitchen islands, front doors, carpet, paint, and stain throughout; w/d; fenced yard, partial Aspen Mtn. Views."

Under Contract (4): 113560, 113347, 114015, 108381 Link is valid until 1/12/2010
Lot Sales (3) and Under Contract (1): 102943, 114023, 112582, 111638. Link is valid until 1/12/2010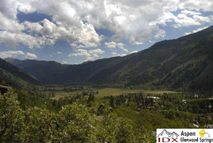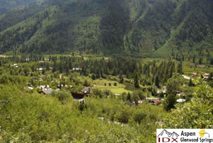 MLS #102943 Tear Down / Lot Sale – 798 Mountain Laurel Dr, Mountain Valley Subdivision, Aspen: Ask Price: $1.995M; Sold Price: $1.775M. (-51% off Original Price at $3.65M on 9/4/2007). Located near the top of Mountain Valley, List broker comments are, "this may be one of the better view lots in the entire subdivision. Overlooks Walsh's Gulch off east side of Aspen Mountain, the 200 acre Northstar Preserve, and Aspen Mountain. Lots allows for 5750 sq ft (Floor Area Ratio (FAR)." 672 days on the market. In 2006-and 2007, Mountain Valley lots were valued in high $2M's – mid $3M's.

MLS #114023 Lot Sale, tbd McSkimming Rd, Aspen Grove Subdivision, just west of Mountain Valley SubdivisionAspen:32 days on market. (No photo available): Ask Price: $2M; Sold Price $2. This was never in the MLS and was a private deal. Seller has a few more of these beautiful west and Aspen Mountain facing lots which may/may not be available. In 2006 -2007, these lots were valued approx. $3M – $3.5M. Please call me directly 970.920.7387 if interested.

MLS # 111638 Lot Under Contract – tbd McLain Flats Rd, White Horse Springs Subdivision, Aspen: Ask Price: $5.95M (Original Price: $6.95M on 6/16/2009). Listing broker, "13 acres, Some of the best views in all of Aspen, Wide open space with views of the all surrounding ski areas. This spectacular vacant land is ideal for horses and offers the ultimate development potential."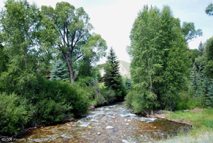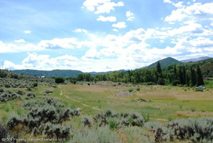 MLS #112582 – 2502 Snowmass Creek Road, Old Snowmass: Ask and Original Price: $ 3.995M; Sold Price: $2.6M. (approx.-35% off ask and original price). Listing broker description: "Magnificent, private 40-acre parcel perfect for estate/ranch living with views of Mt. Sopris and Snowmass Creek, and opportunity for horses. Included are senior water rights (.90 c.f.s.) from the Williams Ditch and appropriated from Snowmass Creek plus plans for a 15,000 sq. ft. contemporary home (foundation in place)–approvals expired. Existing domestic well on property.For more details: www.40AcresOnSnowmassCreek.com ". 136 days on the market.


The Estin Report: Vacant Land Sales Summary 2004 – 2009 YTD: Aspen, Snowmass Village, Woody Creek and Old Snowmass
Year
# of
Dollar Sales
Sold Price as %
Sold Price as %
Avg Days
Sales
of Ask Price
of Original Price
on Market
2009
13
$37,482,144
78%
73%
229
2008
9
$26,064,285
90%
87%
304
2007
47
$165,739,965
87%
86%
248
2006
56
$195,636,091
94%
94%
364
2005
63
$203,781,000
96%
95%
420
2004
47
$101,765,254
90%
89%
314
Date: 12/13/09
See full details -The Estin Report: Aspen Snowmass Vacant Land Sales 2004 – 2009 YTD By Year.
Disclaimer: The statements made in The Estin Report and on this blog represent the opinions of the author and should not be relied upon to make real estate decisions. Information concerning particular real estate opportunities can be requested from Tim Estin at 970.920.7387 or at testin@masonmorse.com. A potential buyer is advised to make an independent investigation of the market and of each property before deciding to purchase. To the extent the statements made herein report facts or conclusions taken from other sources, the information is believed by the author to be reliable. However, the author makes no guarantee concerning the accuracy of the facts and conclusions reported herein. For reproduction use of any parts of The Estin Report, the author requests direct attribution to him as, "By Tim Estin, The Estin Report, at www.EstinAspen.com" or please contact him directly. All rights are reserved and the articles and blog posts are copyrighted.