The Estin Report: Feb 2016 Aspen Snowmass Real Estate Market Snapshot was released 03/11/2016 v10. inCurrent Reports. The Monthly Snapshots are posted on or near the 1st Monday of the month. Two additional pages have been added to these Snapshots. They are 1) Single Family Home Sales by Aspen and Snowmass Village neighborhoods; 2) Condo Sales by Number of Bedrooms. Both will have figures based on the most recent (3) month average.
See recent Before/After redevelopment'flip job' examplesin Miscellaneous Info at the bottom of the Menu Bar on the left. These are properties that have been recently or are currently being redeveloped for re-sale. This post is updated (02/16/16) as additional re-sale properties come on the market at significantly higher prices.
Last week's Aspen and Snowmass sales activity appears below. Scroll down the page for photos and details of weekly sales and under contract / pending Aspen properties in the past 4 weeks. For earlier dates, use the down arrow to search the blog archives by year and date to 2008. Or useSearchEstinAspenin the menu bar to search by topic, address, subdivision, complex, date, etc. If it's about Aspen real estate, the information should be here.
_______________________
Market Activity Week 9, February 28 – March 6, 2016
Aspen Snowmass real estate weekly sales and under contract activity appears below for all Aspen, Snowmass Village, Woody Creek and Old Snowmass properties over $250,000 excluding fractionals in the upper Roaring Fork Valley. As the MLS links below expire after 30 days, photos and written descriptions of select closed properties (those with excellent photography) are posted here to preserve an archive of sold market activity.
Closed (2):MLS#'s:137379, 141118.This link is valid until 4/5/2016.
Under Contract/Pending (7):MLS#'s:137196, 135358, 132975, 134833, 139584, 140342, 142744. This link is valid until 4/5/2016.
Aspen Snowmass Solds Last Week:
MLS #137379 – Red Mountain Single Family Home, 120 Red Mountain Road, Aspen, CO: Sold Price: $8,160,000/$1,879 sq ft; unfurnished. More details below photos.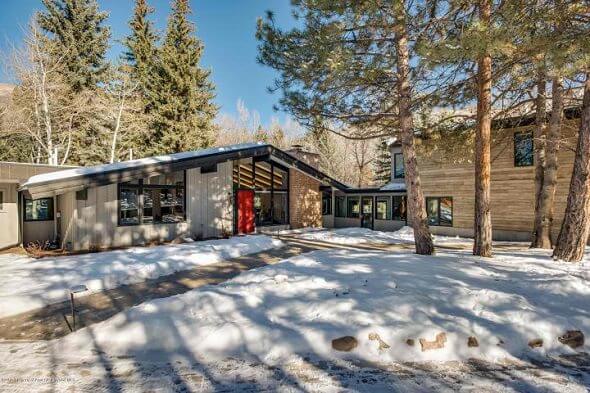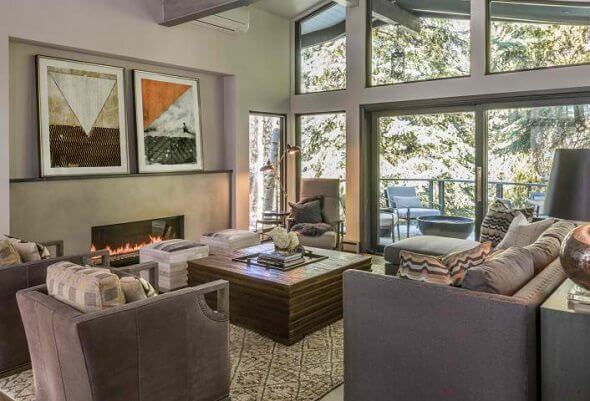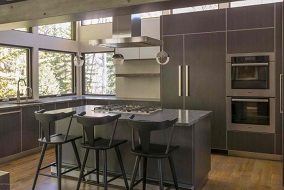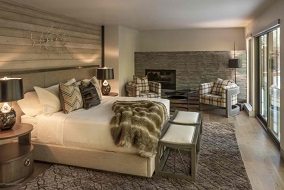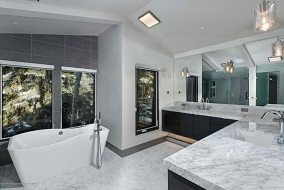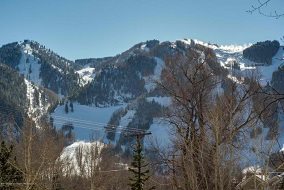 MLS #137379 – Red Mountain Single Family Home, 120 Red Mountain Road, Aspen, CO: Sold Price: $8,160,000/$1,879 sq ft; unfurnished. Asking Price: $9,500,000. (Original Price: $7,900,000 and 402 days on the market since 01/23/2015. The property – as a teardown or redevelopment project – sold in Feb 2014 at $3.1M. This is a 1968 built and 2015 remodeled, 4 bedroom/5 bath/1 half-bath, 4,342 sq ft single family home with 2 car garage on a 31,363 sq ft lot. Broker comments are "Perched above Hunter Creek at the base of Red Mountain sits a true Aspen classic. Within easy walking distance to the Rio Grande Trail and town (Post Office, Clarks Market and center of town). Originally designed by Ellen Harland in the 1960's (one of Aspen's most notable female architects), later improved upon with a Rob Roy design (another renowned Aspen architect) and now expanded and updated to celebrate the style of yesterday, today and tomorrow. You can almost feel the flow and heartbeat of Hunter Creek in this four bedroom home, and the location is so private you won't believe it's only a five minute walk to downtown Aspen. AspenStarwood Development has established a reputation for premium quality and smart design. Construction is anticipated to be completed in late 2015." 2014 Taxes: $12,139. City of Aspen RETT Transfer Tax of approx. 1.5% payable by buyer. Under Contract Date: 08/20/2015; Sold Date: 02/29/2016. (Photos and broker comments courtesy of Aspen Snowmass Sotheby's International Realty-Hyman Mall)
MLS #141118 – Woody Creek, 30 & 50 Waterstone Way, Woody Creek, CO: Sold Price: $5,500,000/$1,279 sq ft; furnished. More details below photos.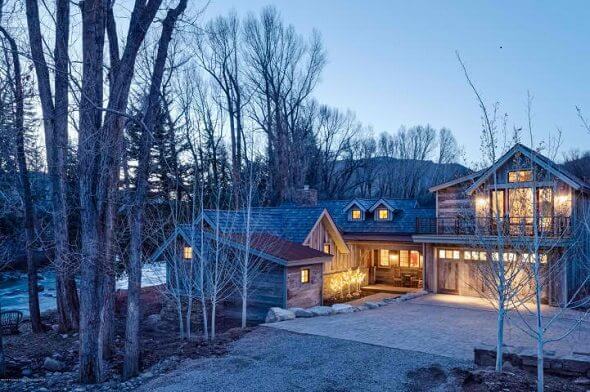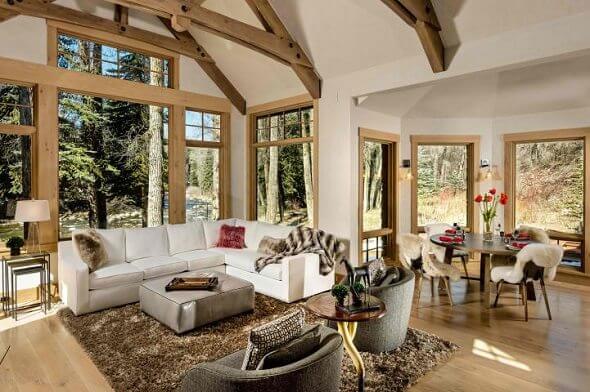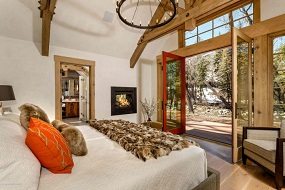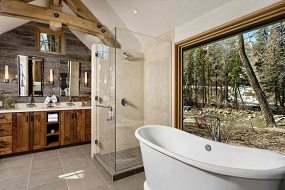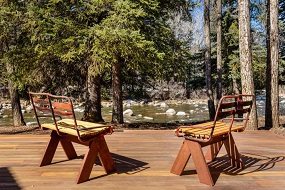 MLS #141118 – Woody Creek, 30 & 50 Waterstone Way, Woody Creek, CO: Sold Price: $5,500,000/$1,279 sq ft; furnished. Asking Price: $6,500,000. (Original Price: $4,750,000 as more of less vacant riverfont land with a small older approx. 1,000 sq ft caretaker home and on the market since 12/24/2008. In spring 2011, the ask price for this lot was $11.75M undeveloped. In Dec 2016, the adjacent new-built home at 20 & 40 Waterstone (#144957) sold for $8.25M/$1,123 sq ft. Both properties were listed together as family compound in spring 2014 at $21.5M.) This is a 2015 built, 4 bedroom/4 bath/1 half-bath, total 4,300 sq ft single family home combined with older 1,000 sq ft caretaker house and 2 car garage on a 2.9 acre, or 129,373 sq ft, lot. Beautiful river dominated setting…Broker comments are "Irreplaceable site! On 2.9 acres, this luxury cabin is 3,286 sf of unbelievable charm located 20' from the river's edge. Clad in a silver-gray reclaimed barn wood and native stone. High ceilings are accented by hand-hewn architectural trusses and white-washed oak floors throughout all rooms. All day sun, private pond w/waterfall. Includes caretaker home on upper bench for extended family. World class fly-fishing." 2014 Taxes: $7,838. Under Contract Date: 01/15/2016; Sold Date: 03/02/2016. (Photos and broker comments courtesy of Coldwell Banker Mason Morse-Aspen)
Tim Estin welcomes your business, inquiries and comments. Call him at970.309.6163or email him from theContact Page. Subscribe to The Estin Report and blog on twitter@EstinAspenby clicking "Join the conversation" button below or click one of the different subscription options in banner at the top of page:
Recent Estin Report tweets on Aspen Real Estate
{loadposition articlepos}
Disclaimer: The statements made in The Estin Report and on Aspen broker Tim Estin's blog represent the opinions of the author and should not be relied upon exclusively to make real estate decisions. A potential buyer and/or seller is advised to make an independent investigation of the market and of each property before deciding to purchase or to sell. To the extent the statements made herein report facts or conclusions taken from other sources, the information is believed by the author to be reliable, however, the author makes no guarantee concerning the accuracy of the facts and conclusions reported herein. Information concerning particular real estate opportunities can be requested from Tim Estin at970.309.6163or byemail.The Estin Report is copyrighted 2016 and all rights reserved. Use is permitted subject to the following attribution with a live link to the source:"The Estin Reporton Aspen Real Estate."
_______________________________________