BEFORE
MLS #112425 – Central Core (As reresented in the MLS. The actual location is in the Smuggler Area), 936 King Street, Aspen, CO: Sold Price: $7,900,000/$1,119 sq ft on 10/13/15; unfurnished. More details below photos.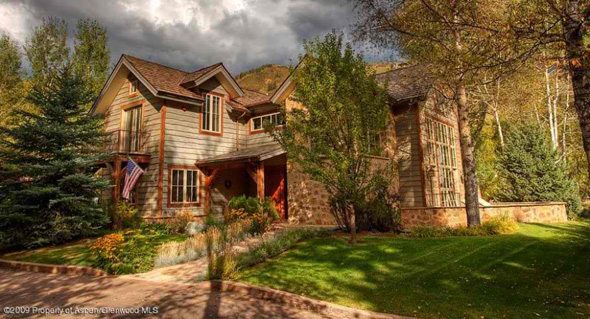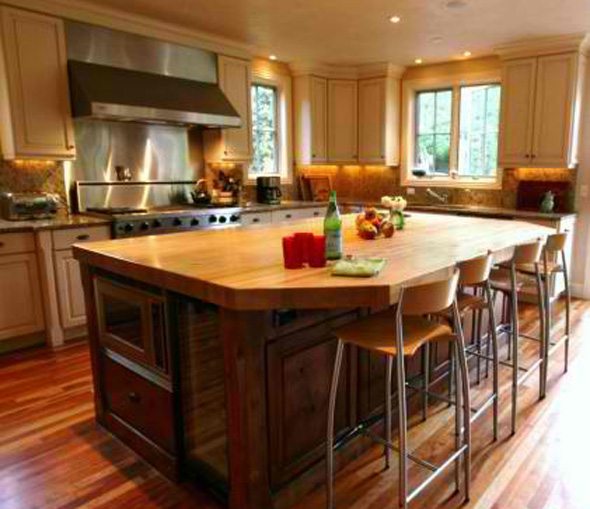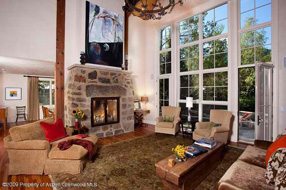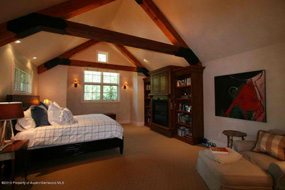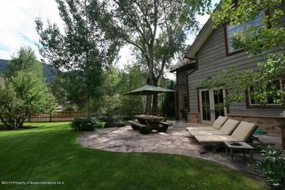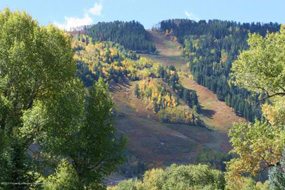 MLS #112425 – Central Core, 936 King Street, Aspen, CO: Sold Price on 10/27/10: $6,700,000/$949 sq ft; unfurnished. Asking Price: $7,994,000. (Original Price: $9,995,000 and 397 days on the market since 07/27/2009.This is a 1999 built, 6 bedroom/6 bath/1 half-bath, 7,059 sq ft single family residence with 2 car garage on a 20,123 sq ft lot. Broker comments are "At $1132 sq ft, this is the lowest sq foot price of all single family homes in the Core or near with 5+ bdrms or 6,000+ sq ft in size or 15,000 sq ft lot. You won't find another home in-town with a double size, half-acre yard, huge views and 5 minute walk to downtown in this price point. The house is over over 7000 sq ft with big Aspen Mountain views and a timeless design. Just steps from Smuggler Mountain Trail, the Rio Grande trailhead and downtown Aspen. An Employee Dwelling Unit (EDU) one bedroom, 530 sqft apartment is over the garage with a separate entrance. See EDU Agreement.." 2009 Taxes: $16,651. City of Aspen RETT Transfer Tax of approx. 1.5% payable by buyer. Under Contract Date: 10/15/2010; Sold Date: 10/27/2010. (Photos and broker comments courtesy of Berkshire Hathaway HomeServices | Aspen Snowmass Properties)
AFTER
MLS #141583 – Central Core, 936 King Street, Aspen, CO; furnished. Lsted on 12/21/16. Closed on 04/18/17: $15,850,000/$2,151 sq ft furnished; Ask Price: $17,950,000/$2,543 sq ft. Under contract on 12/23/16. More details below photos.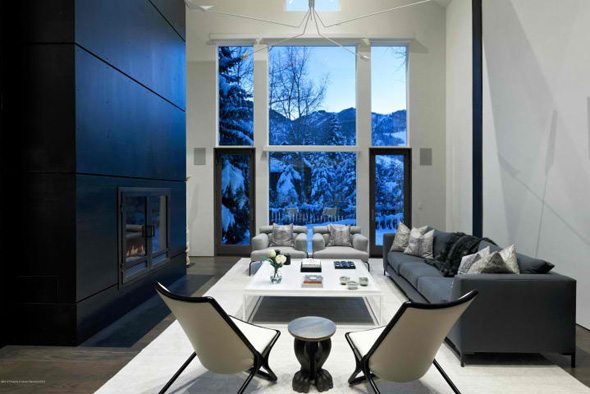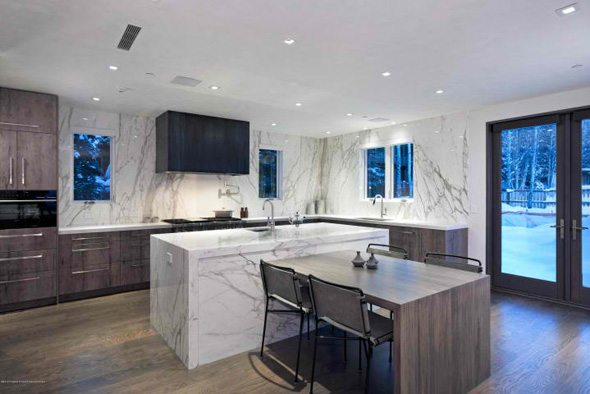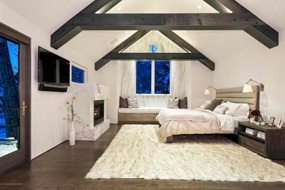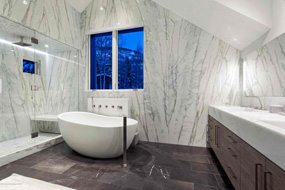 MLS #141583 – Central Core, 936 King Street, Aspen, CO; furnished. Closed on 4/18/17 at $15,850,000/$2,151 sq ft furnished. Ask Price: $17,950,000/$2,543 sq ft. (Original Ask Price: $8.22M listed on 06/10/13 as is, same house that closed above on 10/27/10. It sold on 10/13/15 at $7.9M/$1,1119 sq ft to a real estate investment group who then rebuilt the home.) This sale is amongst a recent few reaching new high price per sq ft levels…especially as this Smuggler Area Fringe-of-Core location is not officially in the Core. It is in Smuggler but has been represented as in the Core. A big stretch…. . On 11/06/15 ask price was raised to $12.95M – this was to buy as pre-and-under-construction project. As is typical in real estate developments, as the project progressed, the ask price increased: on 10/03/16 ask price was raised to $13.95M; 11/01/16: ask raised to $14.95M; 12/20/16 ask raised to $15.95M; 12/21/16: ask raised to $17.95M; Under Contract Date: 12/23/16 with a proposed close date on 4/18/17.) This is a 1998 built and 2016 remodeled (see conceptual plans, floorplans by Thunderbowl Architects. The like-new home is 6 bedroom/6 bath/2 half-bath, 7,059 sq ft single family residence with 2 car garage on a 18,500 sq ft lot. Broker comments are "Start with an over-sized lot, add a remarkable home and round it out with an over-the-top remodel inside and out. Beautiful five bedroom residence with a separate one bedroom apartment and landscaping plans for an outdoor makeover including an infinity edge pool/hot tub, outdoor kitchen and a putting green. Only the finest finishes have been selected including a variety of marble surfaces, stone exterior and impressive steel accents throughout the home. Views of Aspen Mountain, walkable to Aspen's shops and restaurants and around the corner from the Rio Grande pedestrian path and Herron Park." 2015 Taxes: $16,243. City of Aspen RETT Transfer Tax of approx. 1.5% payable by buyer. Under Contract Date: 12/23/2016. Contact Aspen broker Tim Estin at 970-309-6163 for further information. (Photos and broker comments courtesy of Aspen Snowmass Sotheby's International Realty-Hyman Mall)
____________________________________________