Aspen broker Tim Estin's blog, AspenRealEstateBlog.com, is released Monday mornings and sometimes in-between. The Estin Reports are released quarterly, annually and also special reports. For blog archives, scroll down to bottom of this page and search by date or topic; for Aspen Real Estate News Archives, go to that Section on the left menu bar.There's also a "Search" Sectionforsearches by name, topic, etc.- as long as it's Aspen Snowmass real estate related. Follow @EstinAspen on twitter for regular market updates and reports on Aspen Snowmass real estate.or subscribe to RSS feeds.

The Estin Report: Aspen Snowmass Real Estate 2010 Full Year (rev. 01/08/2011 to reflect all sales through Dec 31, 2010). The Estin Report: Aspen Snowmass Real Estate 4th Quarter 2010 will be released soon.)

Last Week's Market Highlights – Aspen and Snowmass Real Estate Sales and Under Contract Activity: Last week's real estate sales activity appears below for the upper Roaring Fork Valley for all property types over $250,000 excluding fractionals in Aspen, Snowmass Village, Woody Creek and Old Snowmass (although Residences at Little Nell and Dancing Bear are included due to their higher fractional price points). Because the MLS links below expire after 30 days, photos and written descriptions of the closed properties are posted to preserve an archive of sold market activity.

Spreadsheet Summary of Last Week's Aspen Real Estate Sales Statistics, see The Estin Report: Aspen Snowmass Weekly Sales Statistics, Jan. 23- 30, 2011
Closed (1): MLS# 111770 This link is valid for 30 days until 03/01/2011.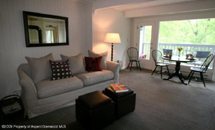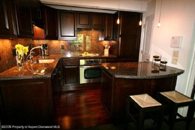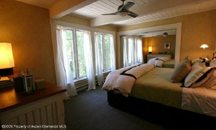 MLS # 111770 – Aspen core, Queen Victoria condominium, 916 E. Hopkins #204, Aspen, CO: Sold Price: $1,250,000/$$1,201 sf; Ask Price: $1,299,000/$1,249 sq ft. (Original price $1,550,000 and 581 days on the market since 01/09/2009). This is a 3 bedroom/ 2 bath, 1040 sq ft condo 3 blocks from the center of town with garage parking buitl in 1972, the unit remodeled in 2009. The broker's comments are, "Price reduced for a quick sale. In town condo overlooking the Roaring Fork River. Recently refurbished in a clean and contemporary style. W/D in unit, wood stove, steam in master bath, jacuzzi tub in 2nd bath, balcony. Owners may have one dog. Parking in garage is available according residency and length of ownership. Call broker for details." 2009 Taxes:$3,478; HOA Dues: $1,465 Qtr. Under Contract Date: 03/03/10; Sold Date: 01/24/11. (Photos and description courtesy of BJ Adams & Co).
Under Contract / Pending (6): MLS #'s 119406, 113071, 118465, 119544, 119262, 119489. This link is valid for 30 days until 03/01/2011. Photos and descriptions of pending properties are not posted unless special circumstances dictate.

Tim Estin welcomes your business, inquiries and comments. Email him or call 970.920.7387. Subscribe to The Estin Report and Tim Estin's Aspen Real Estate Blog.com on twitter @EstinAspen by clicking "Join the conversation" button below or click subscribe button in the menu bar on left:

new TWTR.Widget({ version: 2, type: 'profile', rpp: 4, interval: 6000, width: 250, height: 300, theme: { shell: { background: '#333333', color: '#ffffff' }, tweets: { background: '#000000', color: '#ffffff', links: '#4aed05' } }, features: { scrollbar: false, loop: false, live: false, hashtags: true, timestamp: true, avatars: false, behavior: 'all' } }).render().setUser('EstinAspen').start();
Disclaimer: The statements made in The Estin Report and on Tim Estin's blog represent the opinions of the author and should not be relied upon exclusively to make real estate decisions. A potential buyer and/or seller is advised to make an independent investigation of the market and of each property before deciding to purchase or to sell. To the extent the statements made herein report facts or conclusions taken from other sources, the information is believed by the author to be reliable, however, the author makes no guarantee concerning the accuracy of the facts and conclusions reported herein. Information concerning particular real estate opportunities can be requested from Tim Estin at 970.920.7387 or by email.. The Estin Report is copyrighted 2010 and all rights reserved.. Use is permitted subject to the following attribution: "The Estin Report: State of the Aspen Market, By Tim Estin, mba, gri, www.EstinAspen.com"

________________________________________________________________________