Tim Estin is an active Aspen real estate broker with Mason Morse located in the center of Aspen. This blog, www.AspenRealEstateBlog.com or Tim Estin's blog, is released Monday mornings and sometimes in-between. The Estin Reports are released quarterly, annually and also special reports. For blog archives, scroll to bottom of this page and search by date or topic. Or search this site in SearchEstinAspen.com on the menu bar. If it's about Aspen real estate, chances are there's something about it here. Follow @EstinAspen on twitter for Aspen Snowmass real estate news, market updates, statistics, commentary and reports or subscribe to RSS feeds with the button on the left.
Link to The Estin Report: 1st Half 2011 State of the Aspen Market (released 07/14/11)

See"Mega-mansion Deals Spur Rebound in Aspen Market", 07/17/11 Sunday Business, Grand Junction Sentinel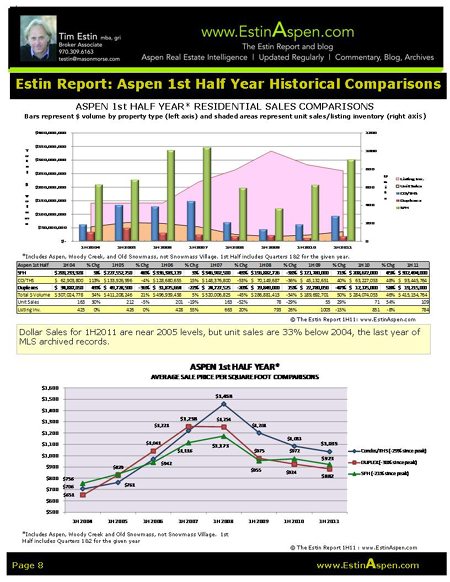 Last Week's Market Highlights – Aspen Snowmass Real Estate Sales and Under Contract Activity: Last week's real estate sold and under contract activity appears below for the upper Roaring Fork Valley for all property types over $250,000 in Aspen, Snowmass Village, Woody Creek and Old Snowmass excluding fractionals. Because the MLS links below expire after 30 days, photos and written descriptions of the closed properties are posted here to preserve an archive of sold market activity. For past sales, scroll to page bottom and search by time period.
Under Contract / Pending (9): MLS # 119396, 116713, 107361, 121653, 117573, 121223, 121870, 116869, 116443 .This link is valid for 30 days until 8/22/2011. Photos and descriptions of under contracts /pending are not posted unless special circumstances dictate.
Closed (4): MLS # 119174, 121535, 120147, 110097 . This link is valid for 30 days until 8/22/2011..
Aspen & Snowmass Sold Properties Last Week (4)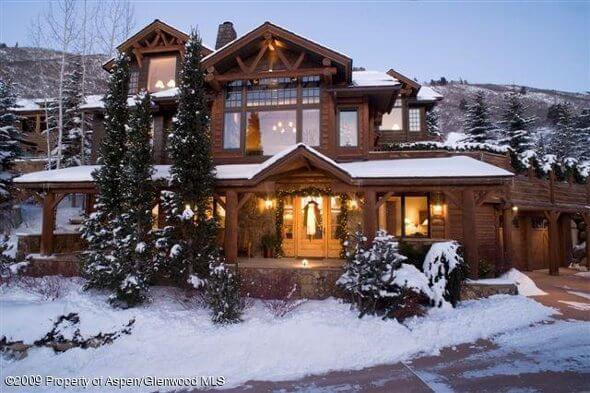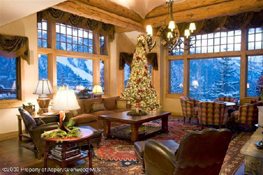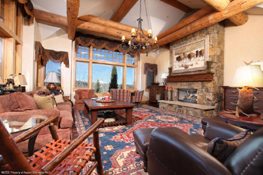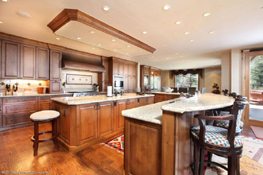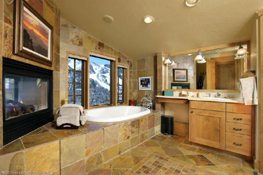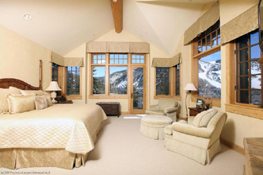 MLS # 110097 – Single family home near downtown (E. Aspen/Smuggler), 201 Silverlode Drive Aspen, CO: Sold Price: $4,700,000/$905 sq ft; Ask Price: $4,999,999/$963 sq ft. (Original Price: $7,900,000 on the market 848 days since 03/19/2009.) This is a 1997 built/2007 remodeled, 6 bdrm/5.5 bath/5,192 sq ft/2-car garage, sold furnished home at the base of Smuggler Mtn overlooking town and facing southwest for perfect sunset views. The broker's description is, "Red Mountain views for half the price! Home was 90% rebuilt late 2007 including totally new kitchen and three bathrooms. Being sold with all new furnishings, excluding rugs and art. Great family home with plenty of privacy. Up to 6 bedrooms. Oversized garage with dog/car wash. Adjacent to Hunter Creek, Smuggler Mtn for hiking and biking. Quick access to town. Great rental history. Additional FAR of approximately 400 square feet plus the ability to install an elevator per architect's study." 2009 Taxes: $12,895 Yr; HOA Dues: TBD. City of Aspen RETT Transfer Tax payable by buyer. (Photos and description courtesy of Lorrie B Aspen.)
Two newer Snowmass Base Village condos – at Capitol Peak and Hayden Lodge – sold last week at greatly reduced prices. There are many deeply discounted properties in Snowmass Village reduced 30-50% from the market peak, if not more. Amidst uncertainty, there is great opportunity. Please contact me for more information.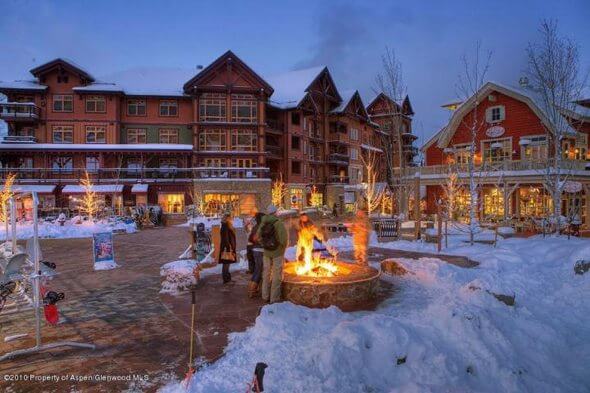 View looking west at Hayden and Capitol Peak Lodges from pedestrian mall at Snowmass Base Village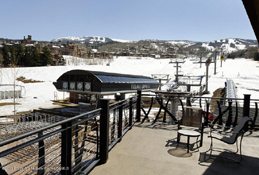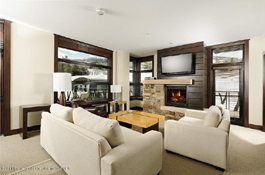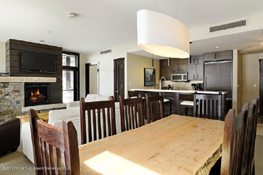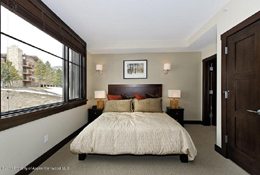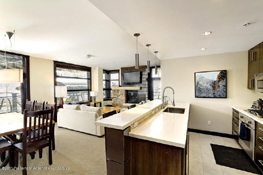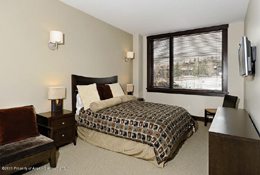 MLS #121535 – Hayden Lodge condo, 120 Carriage Way 2202 Snowmass Base Village, CO: Sold Price: $1,700,000/$1,076 sq ft; Ask and Original Price: $1,995,000/$1,263 sq ft. on the market 217 days since 12/14/2010). This is a foreclosure sale. It is a 2007 built, 3 bdrm/3 bath/1,580 sq ft base village slope side condo with common garage parking sold furnished. The broker's description is limited to, "HOA assessment is a total of $4967 per quarter which breaks down as follows: Hayden Lodge HOA is $3782, Base Village Company Inc. $1185 " 2010 Taxes: $18,963 Yr.. Under Contract Date: 06/15/2011; Sold Date: 07/19/2011. Town of Snowmass Transfer Tax of 1% payable by buyer. (Photos and description courtesy of Chaffin Light Real Estate Snowmass Village.)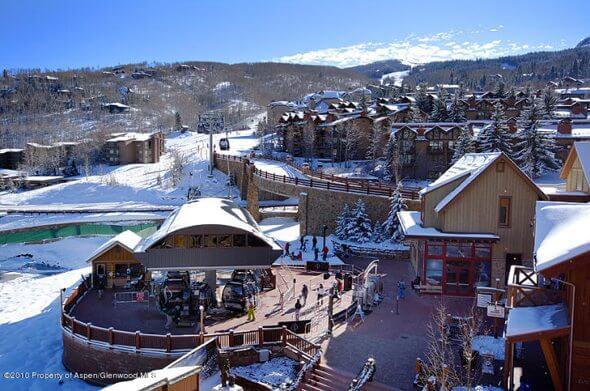 View looking at Snowmass Base Village from some units at Capitol Peak Lodge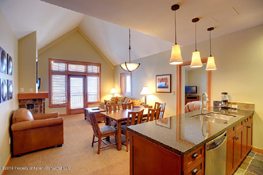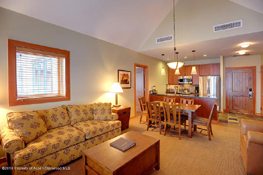 MLS #119174 – Capitol Peak condo, 60 Carriage Way 3324 Snowmass Base Village, CO: Sold Price: $660,000/$703 sq ft; Ask and Original Price: $729,000/$776 sq ft. on the market 212 days since 12/10/10. This is a one bedroom/one bath, 939 sq ft, slope side Base Village new (2008) Capitol Peak condo. The broker's description is, "A unique floor plan offering one bedroom plus den which can also be used as an office or 2nd sleeping area. Top floor with vaulted ceilings and great views of the surrounding mountains…Total HOA assessments are $2,792.40 per quarter which is broken down as follows: Capitol Peak HOA $2,178.90 and Base Village Company $613.50 Square Footage Assessor – 939 Square Footage Appraiser – 823 Square Footage to be independently verified." 2010 Taxes: $6,699 YR. Under Contract Date:6/18/11 ; Sold Date: 7/20/11.(Photos and description courtesy of Chaffin Light Real Estate Snowmass Village.)Chaffin Light Real Estate Snowmass Village.)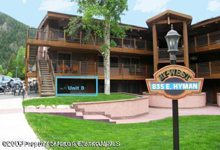 MLS #120147 – Downtown Aspen condo, 835 E Hyman Avenue Unit D Aspen, CO: Sold Price: $485,000/$610 sq ft; Ask Price: $499,900/$629 sq ft. (Original Price: $735,000 and on the market 436 days since 06/05/09.) This is a foreclosure sale of a 2 Bdrm/1 Bath/795 sq ft condo 3 blocks from Hyman St Mall sold unfurnished. The condo complex was built in 1969 but exterior remodeled since then. The broker's description is, "Located in downtown Aspen, this 2 bedroom, 1 bath condo is just 4 blocks from the Gondola. Located in a small complex and within walking distance to all that Aspen has to offer. One dog, one cat and/or one pet bird allowed. See Assoc Docs before writing an offer…Seller Sr Management approval & any offers or counter offers by Seller are not binding unless the entire agreement is ratified by all parties. Proof of funds,Pre-Approval or Pre-qual must accompany all offers. Sold "AS-IS". All terms of listing & contract including price are subject to final approval by seller." 2010 Taxes: $1,761 Yr; HOA Dues: $1,159 Qtr. Under Contract Date: 06/21/11; Sold Date:07/20/11. City of Aspen RETT Transfer Tax of approx. 1.5% payable by buyer.(Description courtesy of McKinley Sales.)

Tim Estin welcomes your business, inquiries and comments. Email him or call 970.920.7387. Subscribe to The Estin Report and Tim Estin's Aspen Real Estate Blog.com on twitter @EstinAspen by clicking "Join the conversation" button below or click subscribe button in the menu bar on left:


new TWTR.Widget({ version: 2, type: 'profile', rpp: 4, interval: 6000, width: 250, height: 300, theme: { shell: { background: '#333333', color: '#ffffff' }, tweets: { background: '#000000', color: '#ffffff', links: '#4aed05' } }, features: { scrollbar: false, loop: false, live: false, hashtags: true, timestamp: true, avatars: false, behavior: 'all' } }).render().setUser('EstinAspen').start();
Disclaimer: The statements made in The Estin Report and on Tim Estin's blog represent the opinions of the author and should not be relied upon exclusively to make real estate decisions. A potential buyer and/or seller is advised to make an independent investigation of the market and of each property before deciding to purchase or to sell. To the extent the statements made herein report facts or conclusions taken from other sources, the information is believed by the author to be reliable, however, the author makes no guarantee concerning the accuracy of the facts and conclusions reported herein. Information concerning particular real estate opportunities can be requested from Tim Estin at 970.920.7387 or by email. The Estin Report is copyrighted 2011 and all rights reserved. Use is permitted subject to the following attribution: "The Estin Report: State of the Aspen Market, By Aspen broker Tim Estin, mba, gri, www.EstinAspen.com"

________________________________________________________________________