Last Week's Aspen and Snowmass Market Activity: Last week's real estate sales activity appears below for the upper Roaring Fork Valley for all property types over $250,000 excluding fractionals in Aspen, Snowmass Village, Woody Creek and Old Snowmass (although Residences at Little Nell and Dancing Bear are included due to their higher fractional price points). Because the MLS link(s) to photos and property details expire after 30 days, photos and descriptions of the closed properties are posted to preserve an archive of sold market activity.
For a spreadsheet summary of the past week's activity, see The Estin Report: Aspen Snowmass Weekly Sales Statistics July 25 – August 1, 2010.

Closed (3): 117671, 109780, 116851. This link will remain valid 30 days until 9/1/2010.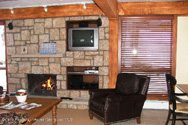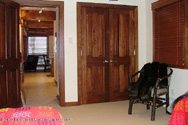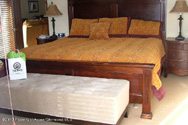 MLS # 116851 – 855 Carriage Way 501, Top of Village, Snowmass Village, CO: Sold Price: $1,300,000./$896 sq ft; Ask Price: $1,390,000, Original Price $1,390,000 and 41 days on the market. This is a 1974 built, 3 bdrm/ 3 bath, 1,450 sq ft condominium. Listing broker comments, "Ski-in/ski-out from the living room of this fully remodeled 3 bedroom, 3 bathroom Top of the Village Leaf unit. Features include granite countertops, carpet, hardwood floors, tile floors, and gas fireplace. The best priced TOV fro a remodeled true ski-in/ski-out condo." 2009 Taxes: $4,899.; HOA Dues: TBD (Photos and description courtesy of Morris & Fyrwald, Sotheby's Intl Realty)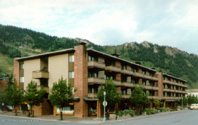 MLS # 117671 – 617 E Cooper Avenue 126, Aspen Square Condominiums, Aspen, CO: Sold Price: $1,700,000./$2,033 sq ft; Ask Price: $1,700,000 and 1 day on the market. This is a 1969 built, 2 bdrm/ 2 bath, 836 sq ft condominium. 2009 Taxes: $3,819.; HOA Dues: TBD (Photos and description courtesy of Aspen Real Estate Company)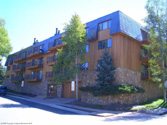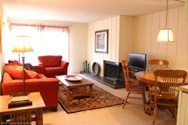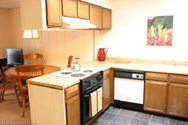 MLS # 109780 – 205 E Durant Avenue 3g, South Point Condominiums, Aspen, CO: Sold Price: $997,000./$1,017sq ft; Ask Price: $997,000, Original Price $1,656,000 and 514 days on the market. This is a 1967 built, 2 bdrm/ 2 bath, 980 sq ft condominium. Listing broker comments, "Top Floor at South Point Building! Unubstructed views of Red Mtn, Smuggler and the sunset. Lobby entrance, garage parking, ski locker, storage room. Recent $1M exterior renovation including new sliding glass doors, windows, decks, railings, siding, copper mansard roof, snowmelt sidewalk/driveway/gutters, garage door, lobby area, security system, security cameras and landscaping." 2009 Taxes: $3,216.; HOA Dues: $427/month. (Photos and description courtesy of Setterfield & Bright)
Pending (10): 102789, 111079, 112494, 106962, 112515, 111356, 109633, 117393, 114763, 113297. This link will remain valid 30 days until 9/1/2010. Photos of under contract listings are not posted unless special circumstances dictate.

Tim Estin is an active Aspen Snowmass real estate broker and he welcomes your business, comments and inquiries. !- var prefix = 'mailto:'; var suffix = "; var attribs = "; var path = 'hr' + 'ef' + '='; var addy94057 = 'testin' + '@'; addy94057 = addy94057 + 'estinaspen' + '.' + 'com?subject=EstinAspen%20website%20inquiry'; var addy_text94057 = 'Email me'; document.write( '' ); document.write( addy_text94057 ); document.write( " ); //–> Email him !- document.write( '' ); //–> This e-mail address is being protected from spambots. You need JavaScript enabled to view it !- document.write( " ); //–> or call 970.920.7387. Find tweets and/or subscribe to RSS feeds for The Estin Report and blog on twitter @EstinAspen.
Disclaimer: The statements made in The Estin Report and on Tim Estin's blog represent the opinions of the author and should not be relied upon exclusively to make real estate decisions. A potential buyer and/or seller is advised to make an independent investigation of the market and of each property before deciding to purchase or to sell. To the extent the statements made herein report facts or conclusions taken from other sources, the information is believed by the author to be reliable, however, the author makes no guarantee concerning the accuracy of the facts and conclusions reported herein. Information concerning particular real estate opportunities can be requested from Tim Estin at 970.920.7387 or
by email
.. The Estin Report is copyrighted 2010 and all rights reserved.. Use is permitted subject to the following attribution: "The Estin Report: State of the Aspen Market, By Tim Estin, mba, gri, www.EstinAspen.com"
____________________________________________________