Tim Estin is an active Aspen real estate broker with Mason Morse located in the center of Aspen. This blog, www.AspenRealEstateBlog.com or Tim Estin's blog, is released Monday mornings and sometimes in-between. The Estin Reports are released quarterly, annually and also special reports. For blog archives, scroll to bottom of this page and search by date or topic. Or search this site in SearchEstinAspen.com on the menu bar. If it's about Aspen real estate, chances are there's something about it here. Follow @EstinAspen on twitter for Aspen Snowmass real estate news, market updates, statistics, commentary and reports or subscribe to RSS feeds with the button on the left.
Link to The Estin Report: Aspen Snowmass 2010 Year End Summary
Last Week's Market Highlights – Aspen Snowmass Real Estate Sales and Under Contract Activity: Last week's real estate sold and under contract activity appears below for the upper Roaring Fork Valley for all property types over $250,000 in Aspen, Snowmass Village, Woody Creek and Old Snowmass excluding fractionals. Because the MLS links below expire after 30 days, photos and written descriptions of the closed properties are posted here to preserve an archive of sold market activity. For past sales, scroll to page bottom and search by time period.
Commentary – Signs of a market bottom?

One particular builder/developer has been especially active in the past five weeks acquiring 3 properties, two Historic West End projects and one river front property – all slated for some form of redevelopment. It is often noted that when locals start to purchase vacant land and projects, it should be regarded as a marker for the market bottom. Local knowledge and smart money sniffing values and looking towards the future. There is so little new construction occurring at present that when these projects are completed in 12-18 months, they will be the select few brand new properties available and should, in theory, command high sales premiums. During the recession, this is one of the very few developers whose vision has been consistently validated by high sold prices of his projects with his unique and special brand of quality and design. His recent purchases and planned new sales are linked immediately below:
Purchases – Builder/Developer's recent 3 purchases in past 5 weeks: (MLS 117707,120654,117026).This link is valid for 30 days until 7/27/2011.
New Projects & Prices- Builder/Developer's 2 of 3 new projects for sale: (MLS 121582,121616). This link is valid for 30 days until 7/27/2011.
In the past year, there have been (19) vacant lot and/or teardown sales in Aspen and Snowmass Village combined compared to (11) such transactions in the year earlier period, 06/27/09 – 06/27/10, +73%. On average, sold prices for these properties were discounted 42% from their original prices with an average 479 days on market.
Last Week's Aspen Real Estate Sales Statistics June 19 -26, 2011

Under Contract / Pending (6): MLS# 121271, 119174, 121671, 120147, 114683, 119466. This link is valid for 30 days until 7/26/11. Photos of under contracts /pending are not posted unless special circumstances dictate.
Closed (8): MLS# 116364, 120448, 117707, 114250, 120654, 116504, 119161, 121581. Link is valid for 30 days until 7/26/11. Three of these properties' photos and descriptions are posted below.
Select Sold Aspen Properties Last Week (3)

SOLD: MLS #116364 – Downtown Aspen Townhome, 719 E Hopkins Avenue #201 Aspen, CO: Sold Price: $6,470,420/$1,278 sq ft; Ask Price: $7,295,000/$1,441 sq ft. (Original Price: $11,975,000 listed on 12/12/08 for 70 days. It didn't sell, was withdrawn for 14 months and came back on the market on 4/15/10 at $8,735,000 for another 406 days.) Ask Price: $7,295,000/$1,441 sq ft. The property is featured because it is one of the few 'new' construction townhomes that has been available in Aspen's downtown core. There is little new construction taking place anywhere in the Aspen area, much less downtown. This is one of the newer spec projects completed during the economic crisis. (More info below the photos.)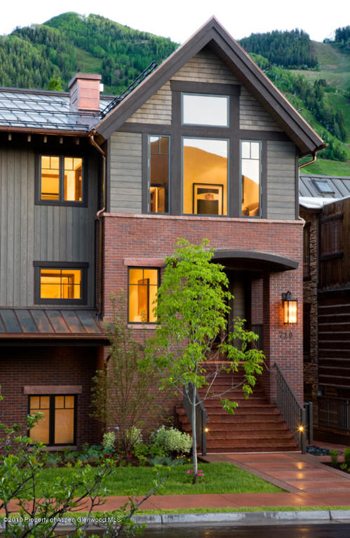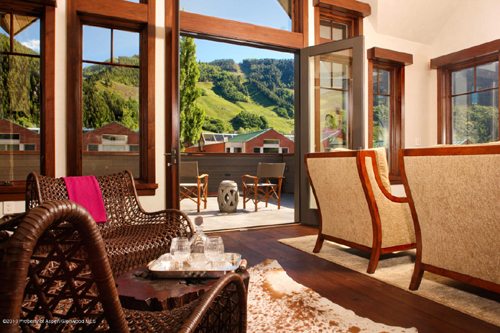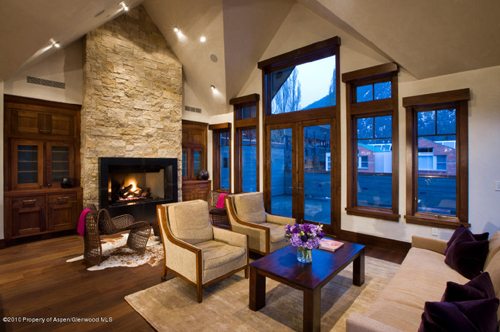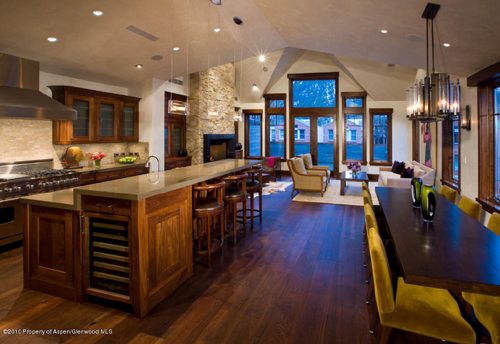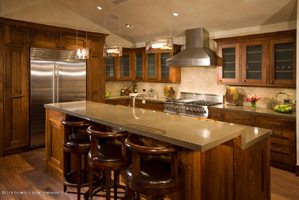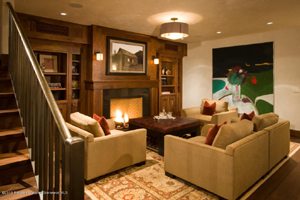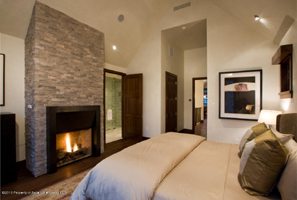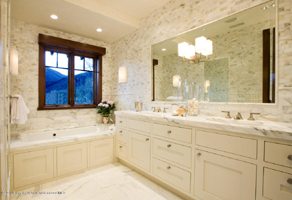 MLS #116364 – Downtown Aspen Townhome, 719 E. Hopkins Avenue #201 Aspen, CO: Sold Price: $6,470,420/$1,278 sq ft; Ask Price: $7,295,000/$1,441 sq ft. This is a 2010 built 5 bedroom/4 bath/3 half bath, 5,061 sq ft townhome in the center of downtown with 2-car garage. The broker's comments are, "This brand-new 5-bedroom townhome is a showcase for sophisticated in-town living. Red sandstone steps lead up to modern spaces complemented by wide plank European oak floors, color-integral plaster walls and decorative lighting. Light cascades through south-facing windows and a 345 square-foot patio reveals grand Aspen Mountain views off the main living area. The open kitchen features stainless appliances by SubZero and Viking and walnut custom cabinetry. Other quality finishes and amenities include Ann Sacks stone tiles in the baths, custom millwork and copper roof, air-conditioning, elevators and temperature controlled wine room." 2010 Taxes: $19,000; HOA Dues: TBD. Under contract date: 05/16/11; Sold Date: 06/17/11. City of Aspen Transfer Tax of approx. 1.5% payable by buyer. (Photos and description courtesy of CB The Aspen Brokers.)
Sold: MLS #120654 – Aspen West End single family lot, 507 W. Gillespie St., Aspen, CO: Sold Price:$ 2,050,000: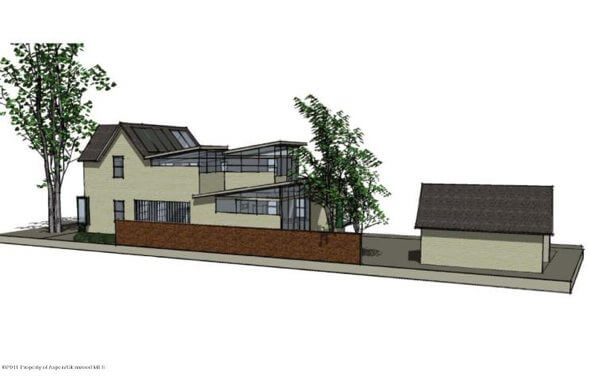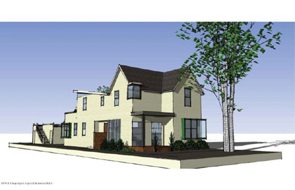 MLS #120654 – Aspen West End single family lot, 507 W. Gillespie St., Aspen, CO: Sold Price:$ 2,050,000; Ask Price: $2,573,000. (62 Days on market since 04/20/11. In March 2008, the property was listed for 196 days at $3,650,000.)This is a non-conforming 4,572 sq ft lot opposite the Aspen Music Festival Benedict Music Tent. The broker's comments are, "Plans for a 5600 SF house. Approval August 22. Great lot for developers or to build your dream home. The FAR is 2,840, plus we got a bonus for the ADU which also exempts us from the housing mitigation fee which would be over $200,000 on a comparable sized house on a competitive lot. This is a subgrade ADU under the garage which they do not typically grant anymore so this a very valuable entitlement." The buyer is a local developer who put it back on the market the day after closing for a new home price of $8,900,000/$1,709 sq ft. His comments for the new listing, MLS # 121616, are, " New construction , 5200 sf in Aspen's prestigious West End with Aspen Mountain views. CCY plans with Bowden Development execution. Complete house design package available. We are early enough to still include custom changes, but act quickly. With such a limited inventory of new product in our historic West End, this shouldn't last long. (Lot can be purchased separately for a custom build.)" Under contract date: 04/22/2011; Sold date: 06/21/11. City of Aspen RETT Transfer Tax of 1.5% is payable by the buyer. The buyer, a local real estate developer, also purchased the property below. (Photos and description courtesy of Frias Properties of Aspen.)

Sold: MLS # 117707 – Historic West End older single family home on oversized lot, 511 W Hallam Street Aspen, CO: Sold Price: $3,525,000/ $1,124 sq ft;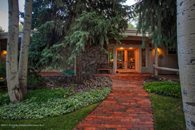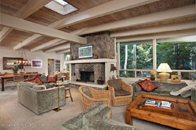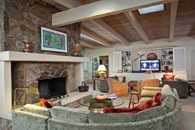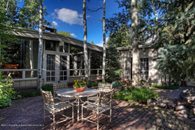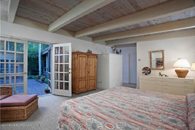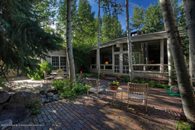 MLS # 117707 – Historic West End older single family home on oversized lot, 511 W Hallam Street Aspen, CO: Sold Price: $3,525,000/ $1,124 sq ft; Ask and Original Price: $3,850,000 and 324 days on the market since 08/03/2011.This is a 160 built/1987 remodeled, 3,135 sq ft, 4 bedroom/4 bath single level home on an oversized 7,500 sq ft lot. The broker's description is, "4 Bedroom 4 Bath, all on one level in the heart of the west end. Large 7500 sq ft lot, beautifully landscaped." 2009 Taxes: $10,028 Yr. Under Contract Date: 04/04/11; Sold Date: 06/23/11. City of Aspen RETT Transfer Tax of 1.5% payable by buyer…The buyer, the same buyer as MLS #120654 above, is a local Aspen developer, . He has purchased (3) redevelopment properties in the past month. It is commonly noted that when locals start to buy vacant lots and "projects", it is seen as a marker for a market bottom. There is so little new construction occurring at present that when these projects are completed in 12-18 months, they will be the select few brand new properties available. (Photos and description courtesy of Mason Morse Real Estate.)
Tim Estin welcomes your business, inquiries and comments. Email him or call 970.920.7387. Subscribe to The Estin Report and Tim Estin's Aspen Real Estate Blog.com on twitter @EstinAspen by clicking "Join the conversation" button below or click subscribe button in the menu bar on left:


new TWTR.Widget({ version: 2, type: 'profile', rpp: 4, interval: 6000, width: 250, height: 300, theme: { shell: { background: '#333333', color: '#ffffff' }, tweets: { background: '#000000', color: '#ffffff', links: '#4aed05' } }, features: { scrollbar: false, loop: false, live: false, hashtags: true, timestamp: true, avatars: false, behavior: 'all' } }).render().setUser('EstinAspen').start();
Disclaimer: The statements made in The Estin Report and on Tim Estin's blog represent the opinions of the author and should not be relied upon exclusively to make real estate decisions. A potential buyer and/or seller is advised to make an independent investigation of the market and of each property before deciding to purchase or to sell. To the extent the statements made herein report facts or conclusions taken from other sources, the information is believed by the author to be reliable, however, the author makes no guarantee concerning the accuracy of the facts and conclusions reported herein. Information concerning particular real estate opportunities can be requested from Tim Estin at970.920.7387 or by email. The Estin Report is copyrighted 2011 and all rights reserved. Use is permitted subject to the following attribution: "The Estin Report: State of the Aspen Market, By Tim Estin, mba, gri, www.EstinAspen.com"

________________________________________________________________________