The Estin Report will be posting 1st Quarter 2010 sales results at the beginning of April. All residential sales activity for the 1st Quarter (Jan 1- March 30, 2010) in Aspen, Snowmass Village and Woody Creek will be compared to the same period 2009. (Fractionals are not included.)

Two noteworthy items from the past week:
1. Citi/Knight Frank released its 2010 Wealth Report (link). This report was cited in Robert Frank's 3/26/10 WSJ/Wealth Report. It's described in its press release as "
the definitive guide to the international world of prime residential property. Produced by Knight Frank in conjunction with Citi Private Bank, this annual publication offers a unique perspective on the key luxury property markets around the world, as well as providing an insight to the attitudes of the wealthy towards property and other investment classes."
2. Snowmass Base Village/Viceroy Condo Hotel Between Rock + Hard Place buyer lawsuits and re-development quandary figured prominently in an excellent local 3/26/10 Aspen Daily News article last week. There was more on the condo hotel business modelt in Monday's, March 29, 10 WSJ, "Glitzy Trump Soho Reveal Deep Glitches in Condo Hotel Concept".
Beginning this week, I'll begin providing The Estin Report: Aspen Snowmass Real Estate Week's Activity Spreadsheet for each week's sales activity as a simple way to compare properties and to accumulate a further database for The Estin Report archives. We'll see how it goes…if it proves to be a helpful, productive, a useful too, I'll keep doing it.
March 21 – 28, 2010 was another active week as might be expected during the spring break period. Here is this past week's Aspen and Snowmass Village real estate sales activity for all property types over $250,000 excluding fractionals.

Closed (2): MLS #'s 113955, 106866
This link is valid for 30 days until4/27/2010.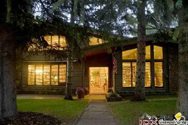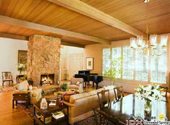 MLS # 106866 -627 S Original Street, Single family home/possible redevelopment lot sale Central-Gondola-Downtown Aspen, CO: Sold Price: $7,0009,000/$1,675 sq ft.; Ask Price: $7,995,000/$1,913 sq ft .(Original Price: $10,500,000. and 588 days on the market since 8/12/08). This is a 5bdrm,/5.5bath, 4,179 sq ft, 1958 built / 1985 remodeled single family home with a 2-car garage on a valuable 7,405 sq ft lot located almost at the corner of Original St and Ute Ave. and adjacent to the Aspen Alps. It is a block away from the Little Nell Hotel and the Aspen Gondola. Listing broker comments, "Rare opportunity to own one of the last great pieces of real estate in the heart of Aspen… This conveniently located, elegant family residence offers, privacy, decks and balconies with afternoon sun and many custom interior features. A great home to entertain your friends. No car necessary. Simplify your lifestyle." (Photos and description courtesy of Mason Morse Real Estate and Aspen/Glenwood MLS)

MLS #113955 – (No Photos Available) 104 W Cooper, Unit 5 Downtown Condo, Aspen, CO: Sold Price: $599,000/$1,000 sq ft; Original & Current Ask Price: $599,000. (111 total days on the market, under contract date 2/12/2010). This is a 2 bdrm/1 bath garden level newly constructed condominium space created from "extra space" within a small 5-6 unit condo complex called Aspen West Condo. The list broker remarks, "Garden level condominium to be finished to the buyers design and taste. Demo is complete and fire sprinklers are installed as are required. Exterior remodel is paid for and scheduled for completion in February 2010. Interior is being sold AS IS and is to be finished by buyer. Total of 1,000 unfinished square feet." (Description is courtesy of Morris & Fyrwald Sotheby's International Real Estate and Aspen/Glenwood MLS)
Under Contract/Pending (10): MLS #'s 104760, 114958,115232, 115115, 105482, 110018, 110886,103689, 112430, 112518 Link is valid for 30 days until4/27/10. Photos of under contract properties are not posted unless special circumstances dictate

___________________________________________________________