updated 6/07/10 9AM

Memorial Day 2010: State of Aspen Real Estate
I don't pretend to be smart enough to know where the economy is going nor do I have the ability to really see the trends except when they've already occurred. While it's likely I would be a bottom fisher were I a real estate buyer at present – who wouldn't be? – it's also just as likely I'd miss out and only realize it after the market had already turned. Consequently… much of what I write is fact-based allowing the numbers to tell the story, when possible relaying news on the street, sensing and writing about the 'drifts' and sentiment in Aspen but generally trying to stay away from conjecture and opinions.
"Let the facts do the talking and try as best possible to understand and articulate context" is my posting mantra.
The Economy – Macro
For the past nine months I've been reading Dan Mc Carthy's blog regularly at viralhousingfix.com. His thoughts on the housing market and economy are interesting, well expressed and very compelling. As much of the value of The Estin Report and blog is as information disseminator and aggregator, here's some of his thinking.
In a May 21, 2010 post, he characterizes the general direction of the economy and housing market, "Right now, we're in the recovery and it's a choppy and uncertain time. The macro trends have been positive, as a fairly random selection of charts picked from the blog Carpe Diem shows. Our business at NCI is hyper-local and consumer-driven, and our experience is showing us that while the recovery has settled people's nerves, it is neither expansive or extended enough to dramatically shift consumer sentiment to the degree that households are getting reformed and the consumer's near term outlook is upbeat… That sense of stasis has diminished my urgency to write about economic trends. I don't feel like there's any way to really project when consumers are going to have a baseline change in outlook. It's going to happen. When it happens we'll be happy about it, and a little surprised that we didn't see it happening at the outset.
McCarthy also refers to a May 10, 2010 NYT article titled "Here Comes the Recovery". The author, Jack Stack writes, "I've been speaking eyeball-to-eyeball with entrepreneurs all across the country — in places like Pittsburgh, New York City, Richmond, Va., and Fresno, Calif. — and when I ask them how they did in the fourth quarter of 2009 or the first quarter of 2010, I keep getting responses like, "amazing," "fantastic," "record-breaking" and even "best we've done in years." The funny thing is that despite their recent success, most of these folks seem reluctant to acknowledge that things have gotten better. Why? Well, I have two theories about that: one, people feel so burned by the last few years that they still fear a double dip — and they're still waiting for another shoe to drop. Two, I think some people are staying quiet because they don't want to give anyone in Washington credit for the recovery. They feel that they have recovered due to their own innovation, creativity and hard work and not due to anything related to the stimulus."
Aspen – All Real Estate is Local
All of which brings me to our local real estate market much affected by macro events, not nearly as insulated as we once believed. I've written before that Aspen is a marketplace of winners and Aspen real estate is the ultimate reward, a lifelong dream of accomplishment for a select group, It still is but it seems that the number of winners 'out there' are fewer, and the ones who have lost much in the past two years are so much greater. It is so unequal, so lopsided… to put this in broker parlance, the buyers are few and only seeking significant deals, and sellers abound everywhere and continue to be picked off by ruthless sharks, overwhelmed banks, Madoff types, possible double dips and a Coney Island-like stock market of 10 minute nosedives. There's so little mercy.
Yes, our market activity is a lot better than last year this time, but it is a far cry from where we've been as words like "the new normal", "reset", plan B" set in and define this new age. A month ago, I was saying I was "cautiously optimistic". Now, with this Europe/sovereign debt thing metastasizing – or is it cured – I just don't know where we're headed except that we seem to have hit a bottom in the local real estate scene and the market data is conclusively improving. So with perhaps some sense of blind faith affirmed by these better numbers, I continue to be positive about the Aspen market at the onset of summer 2010 even though every week brings such a new intense crop of topsy turvey good news/bad news that it's challenging to be outright "gung-ho, rah-rah ".


Readings
Here's a local real estate reading list in summer publications that hit the streets last week:

Last Week's Market Activity
Last week's real estate sales activity appears below for the upper Roaring Fork Valley for all property types over $250,000 excluding fractionals (except for Residences at Little Nell and Dancing Bear both which are included because of their higher fractional price points) in Aspen, Snowmass Village, Woody Creek and Old Snowmass. As the MLS link(s) to photos and property details expire after 30 days photos and descriptions of the closed properties are posted to preserve a history of sold market activity.
For a spreadsheet summary of the past week's activity, see The Estin Report: Aspen Snowmass Weekly Sales Statistics May 23 – 30, 2010

Closed (3): MLS#'s 106777, 111059, 116502. This link is valid for 30 days until 6/30/2010.
– (1) Aspen Homes: One Starwood home
– (1) Snowmass Village, Ridge Rd, home
– (1) Aspen Residences at Little Nell 4 Bedroom fractional unit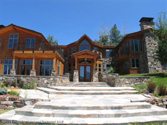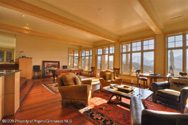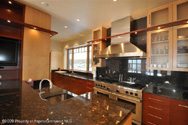 MLS #106777 – 44 Johnson Drive, Starwood single family home, Aspen, CO: Sold Price: $8,250,000/ $886 sq ft; Ask Price: $8,800,000. (Original Price: $15,950,000 and 659 days on the market). This is a 7 bedroom/ 6 bath, 9,307 sq ft, 1968 built, 2008 remodeled home. This was a very motivated sale of beautiful Starwood acreage with an unusual and uniquely remodeled home. The listing broker says," Outstanding Opportunity in Aspen's Most Exclusive Gated Community. This home with separate caretaker is on an unusually large usable lot (6.19 acres), complete with an outdoor riding arena, top-of-the-line 4-stall barn for horses and toys, excellent water rights with summer stream, and the most incredible panoramic views around. Frank Lloyd Wright type design with elegant, contemporary and clean lines yet fits well into the Mountain style of Aspen." (Photos and description courtesy of Joshua & Co, Aspen).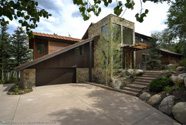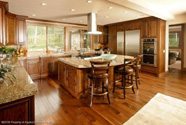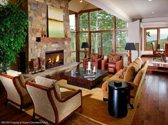 MLS # 111059 – 1908 Faraway, Ridge Run family home, Snowmass Village, CO: Sold Price: $ 5,003,000/ $1,038 sq ft; Ask Price: $5,995,000. (Original Price: $ 6,995,000 and 378 days on the market). This is a 5 bedroom/ 5bath, 4,820 sq ft, 1973 built, 2009 remodeled home. The listing broker says," By far the best ski-in/out lot in Snowmass Village. Beautiful new home approaching completion. Existing home was 90% torn down, then rebuilt and significantly expanded. Go straight from the slopes, leave your gear in the all-new ski room, then relax in the custom hot tub. Great patio and flat backyard for outdoor entertaining. Open floor plan, 2 master suites, 4 fireplaces and to top it all off, awesome views." (Photos and description courtesy of Morris & Fyrwald).


MLS # 116502 – Residences at the Little Nell (RLN), Aspen Mountain Gondola Base, Luxury Fractional, Aspen, CO: Sold Price:$1,800,000/$486 sq ft; Original and Ask Price: $ 1,800,000. 26 days on the market. This is a 4 bedroom/ 4 bath, 3,700 sq ft, 2008 built luxury fractional project in one of the world's premier locations, ski-in/ski-out at the base of Aspen Mtn.. (Photos and description courtesy of Residences at the Little Nell).
Under Contract/Pending (1): MLS# 109275. 129 West Francis, single family home in Aspen historic West End. This link is valid for 30 days until 6/30/2010. Photos of under contract properties are not posted unless special circumstances dictate.
Disclaimer: The statements made in The Estin Report and on Tim Estin's blog represent the opinions of the author and should not be relied upon exclusively to make real estate decisions. A potential buyer is advised to make an independent investigation of the market and of each property before deciding to purchase. To the extent the statements made herein report facts or conclusions taken from other sources,the information is believed by the author to be reliable. However, the author makes no guarantee concerning the accuracy of the facts and conclusions reported herein. Information concerning particular real estate opportunities can be requested from Tim Estin at 970.920.7387 or email. The Estin Report is copyrighted 2010 and all rights reserved. Use is permitted subject to the following attribution: "The Estin Report: State of the Aspen Market, By Tim Estin, mba, gri,www.EstinAspen.com

_____________________________________________________________________