Updated 6/710 3:45PM
1. Green Building and the Aspen Vision House for Sale

An article appeared in the Denver Post today titled, "Builder Applies Green Vision to Aspen" about a new home for sale in Aspen called the "Vision House", a state of the art, industry endorsed green-built, sustainable designed single family home. 'It is a beautiful home, and the green elements are impressive but with a green-built home, what kind of premium are buyers willing to pay?' asked Tim Estin, an Aspen broker who recently visited the property." The article was thin on substance and this post hopes to add to a discussion on the economic value of green built features to a potential buyer.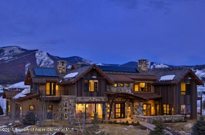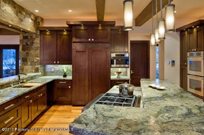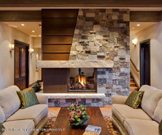 Description: Vision House MLS 115741 (Link valid for 30 days until 07/06/10) – 101 Byers Court, Aspen, CO: Built 2010, 6 bedrooms/6.6 bath, 6,682 sq ft, 3-car garage, big open space and mountain views. Ask Price: $13,995,000. The property is located on the edge of White Horse Springs open space off McLain Flats Rd. The list broker's description, "Aspen's first and only luxury LEED Gold home…Built on a two and a half acre building site with adjoining acres of open space. Stunning views of the four ski mountains and the continental divide. Additional features: Kolbe and Kolbe Windows, NanaWall Window, Solar Photo Voltaic system, GeoExchange System, Solar thermal Hot Water, Radiant Floor Heat, Re-Circulation Loop and Motion Sensor Activation for hot water, Concrete roof tiles, Beetle Kill Siding, Acoustic Floor Mats, LED lights, Lite Touch Lighting Controls, Whole House Control System, American Clay plaster walls and No and Low VOC paints. " (Photos and description courtesy of Wendy Lucas Real Estate).
While the house buying process can be extremely subjective, there are many obvious environmental and self-sustaining positives for green building. But how can these be quantified from a cost/benefit perspective for prospective buyers in order to justify paying more for a green home than a traditionally built one? Some benefits to an owner that I believe could be measured, at least hypothetically, by a developer or builder are:
State and county tax incentives and/or credits for building green? for green features?

Mortgage incentives?

What is the cost benefit to a green home owner for selling unused energy "back to the grid"?

"Net zero": the Aspen Vision House is apparently net zero, meaning it can operate totally 'off the grid"…what's the savings to a homeowner for this aside from not being subject to energy cost fluctuations and the fact that the house is self-sustaining?

As the market for "green" home building and methods steadily expands, doesn't it follow that their costs will just as steadily, or perhaps exponentially, decrease

?
I received an email this morning from Connie O'Murray, RPA, LEED AP, Green Globes Professional and Vice President/GM of Jones Lang LaSalle Americas, Inc. in Denver. Were it not for Connie's note, I most likely would not be posting this entry as I know little about the topic but I think it's an interesting discussion.
Connie writes, "I read with interest the article in today's Denver Post about the Aspen Vision House. Your comments about pricing such an animal intrigued me, as we have been facing the same challenges in commercial leasing and investment sales. What we have found in this side of the industry is that sustainability features are becoming the norm, rather than the exception, in our clients' expectations…But, for the most part, they don't want to pay extra for them. It will be interesting to see how residential real estate evolves, but I suspect that the premium that a buyer will pay for green features will be small, unless the motivation for the acquisition is for other than environmental reasons.
I hesitate to comment too much on this, as residential real estate isn't my forte, but I'm fairly knowledgeable on environmental sustainability, so I'll speak to it the best I can.
I think that the questions you posed are right on target. Many of the incentives out there benefit the builder of new construction or a homeowner that renovates an existing residence. In other words, the financial benefits are realized when the features are installed. Most utility companies and governmental agencies have incentives/rebates available. The Colorado Governor's Energy Office, as well as the EPA (Energy Star) and USGBC all have a wealth of information on their websites.
For the purchaser or owner of a green home, the primary benefits will be in the reduced cost of operating the home by virtue of reduced energy consumption, credits to homeowner insurance, etc. Xcel Energy, for instance, is implementing a new rate structure that penalizes higher consumption through a tiered rate structure. I think we'll start seeing more of this. If residential is anything at all like commercial, the challenge after purchasing a green property is to ensure that the operations of the home are consistent with it's design, or it won't perform up to its original projections. For instance, if the home has a programmable heating and cooling system but the homeowner doesn't program it, then the full benefit of the design won't be realized.
Coincidentally, I just learned through the WSJ of a site that allows you to enter a home's data and get "scored" on the overall energy efficiency of the home. www.microsoft-hohm.com. Your readers may find it useful and I would be interested in seeing how the Aspen Vision House scores using this system.
Another reason to "go green", by the way, is to avoid governmental mandates by voluntarily implementing energy saving measures. Anyway, I hope you find my comments helpful." Connie O'Murray, RPA, LEED AP
There is another twist as well – The real reason green may be hard to "quantify" is the relative youth of the industry and incentive programs. For example, its hard to convince a buyer that energy star appliances, geothermal and a solar system will provide an economic benefit over the long term (10 – 20 years) unless you have a commitment from a local energy company or long term national polices (which there aren't). If local governments made it a mandate that energy could be sold back to the grid for x dollars per kilowatt for x number of years, then the whole project might be much easier to value. This could turn out to be an income generating piece to the project. But…..it seems impossible to get that kind of a commitment from local energy company much less national policy programs, so the whole industry is still a little……fragmented, I guess.
Note: In approximately a month, this blog will be changed to allow for comments and discussion. Until then, if you'd like to send comments to me, please do and I will post them.
2. Last Week's Market Activity
Last week's real estate sales activity appears below for the upper Roaring Fork Valley for all property types over $250,000 excluding fractionals (except for Residences at Little Nell and Dancing Bear both which are included because of their higher fractional price points) in Aspen, Snowmass Village, Woody Creek and Old Snowmass. As the MLS link(s) to photos and property details expire after 30 days, photos and descriptions of the closed properties are posted to preserve a history of sold market activity.
For a spreadsheet summary of the past week's activity, see The Estin Report: Aspen Snowmass Weekly Sales Statistics May 30 – June 6, 2010
Closed (0): There were no closings last week between 5/30/2010 to 6/06/2010.
Under Contract/Pending (5): MLS #s 116470, 106455, 111356, 116466, 112699. This link is valid for 30 days until 7/5/2010. Photos of under contract properties are not posted unless special circumstances dictate.
Disclaimer: The statements made in The Estin Report and on Tim Estin's blog represent the opinions of the author and should not be relied upon exclusively to make real estate decisions. A potential buyer is advised to make an independent investigation of the market and of each property before deciding to purchase. To the extent the statements made herein report facts or conclusions taken from other sources,the information is believed by the author to be reliable. However, the author makes no guarantee concerning the accuracy of the facts and conclusions reported herein. Information concerning particular real estate opportunities can be requested from Tim Estin at 970.920.7387 or email. The Estin Report is copyrighted 2010 and all rights reserved. Use is permitted subject to the following attribution: "The Estin Report: State of the Aspen Market, By Tim Estin, mba, gri,www.EstinAspen.com