Released 09/07/21 v3.1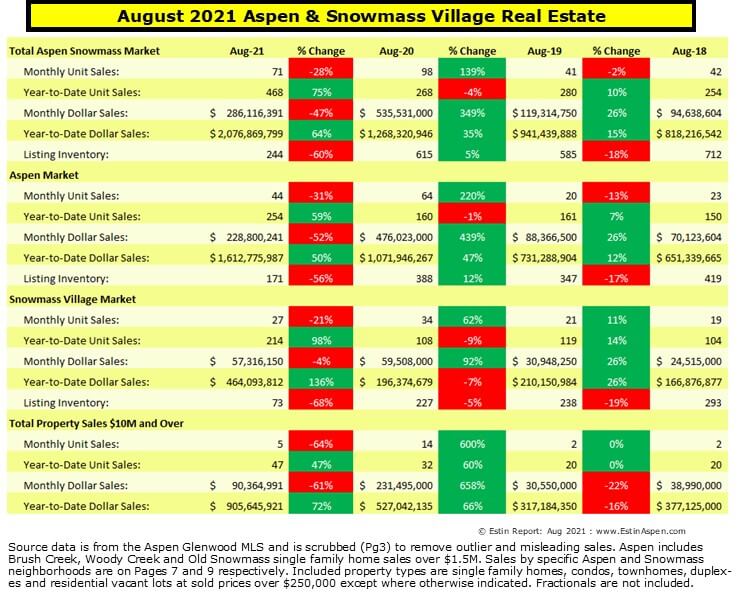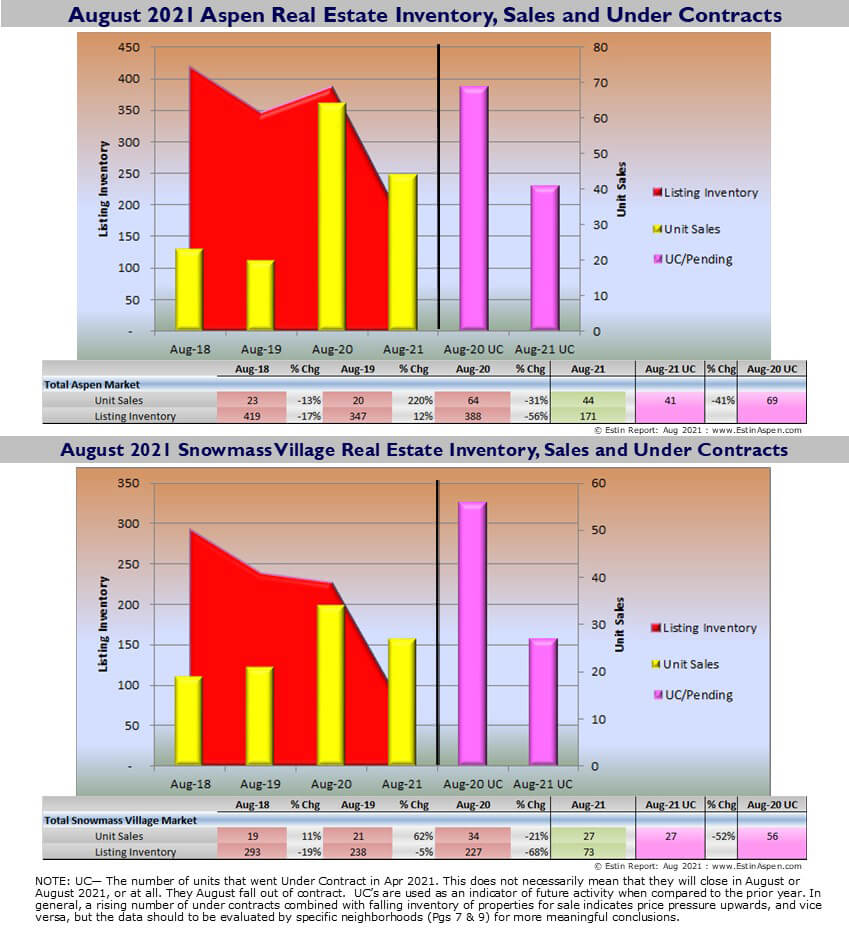 Bottom Line August 2021
What happens to a market where inventory has plummeted and prices are sky high? Does the Aspen real estate market come to a standstill? Do things freeze up? What releases this situation?
As one client said to me recently "The balloon at max. You pray it deflates slowly and God forbid there is a needle that pops it (that would be the FED tightening liquidity)."
I've talked to Sotheby's brokers around the country and the same is happening in other high end markets – low inventory, record high prices.
In the Aspen and Snowmass real estate markets, unit sales are slowly decreasing from the manic velocity of the past year but compared to pre-covid, they remain extraordinarily high (just lower than the 1st half of this year and the 2nd half of last year). New listings are coming on at prices considerably higher than recent comps justify. But properties that have been on the market a long time becoming "stale" are where opportunities may still exist.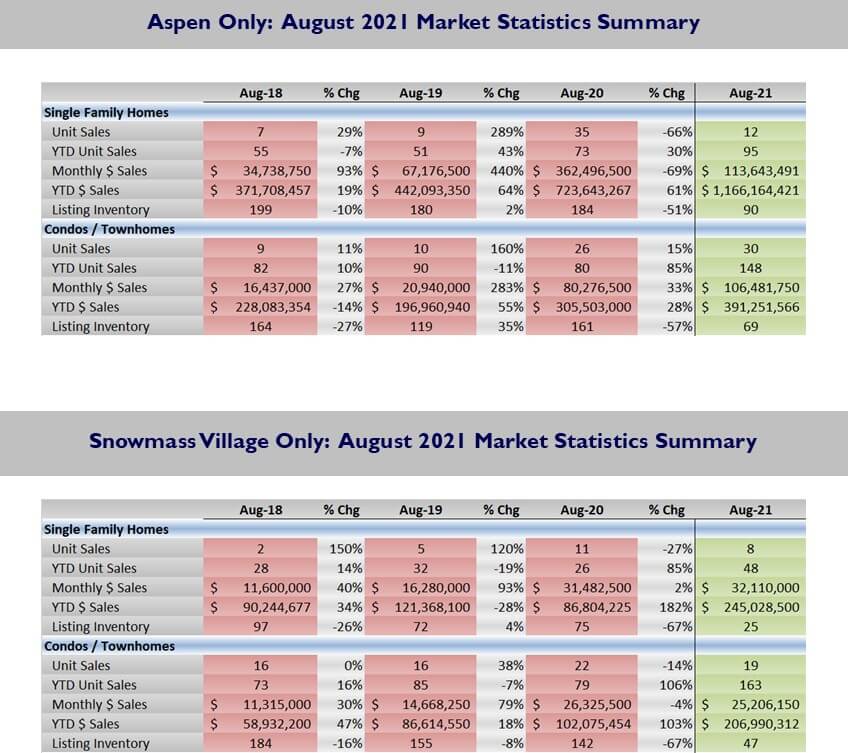 Links to Aug 2021 Aspen and Snowmass Village Sold Property Photos and Details:
Aspen Aug 2021 Closed Properties.   This link is valid until 9/1/21.
Snowmass Village Aug 2021 Closed Properties. This link is valid until  9/1/21.
Vacant Lots Aug 2021 Closed Properties. This link is valid until  9/1/21.
The 10-Pg Aug 2021 Aspen Snowmass Real Estate Market Snapshot. The Estin Report publishes a 10-page monthly Aspen real estate market "Snapshot" on or near the 1st Monday of each month.  The Snapshot presents a "bottom line" summary and raw data of the subject month and YTD performance for residential real estate sales in Aspen and Snowmass with three sections: 1) Total combined Aspen Snowmass Village Market; 2) The Aspen Market; 3) The Snowmass Village Market.  It features charts, tables and 30-day live links to photos and details of sold properties and compares the subject month to the same time in prior years. The Monthly Snapshot is the only Aspen and Snowmass property sales information widely published in a timely and consistent manner early each month.
________________