Released Feb 13, 2022 v2.0
Bottom Line

Jan 2022

Aspen Snowmass Real Estate Market:
Prices of residential real estate in Aspen and Snowmass Village have shot up in the past two years. The local inventory of properties for sale is at its lowest level of the past 12 years – in Jan 2022, inventory for Aspen is down 74% from Jan 2020 (pre-pandemic), (560) listing then vs (86) now and down 86% in Snowmass Village, (233) then vs (32) now. And although prices had been steadily rising, the past two years – pandemic related – have been a rocket ship…Demand up; supply way down; prices – up, up and away.
At present, market prices in general are scarcity driven. New properties coming on the market are being priced 10-30%+ above yesterday's sold comparable which likely went under contract or "pending" 1-3 months earlier. Yesterday's sale is the deal you missed. There are numerous examples of "off-market", unlisted properties, trading at record prices.
"Am I a seller?" property owners are asked …"Maybe. Make me an offer I can't refuse," is heard more and more.
Property example: 635 W Bleeker was marketed off-market in Aug 2020 at $8.5M ask. It closed two weeks later on 9/8/2020 at $7,750,000/$2,400 sq ft all cash. The buyer, now seller, is an active Aspen developer with deep pockets. The property was remodeled to a cool, contemporary aesthetic and re-listed on Feb 2, 22 at $19.25M/$5,960 sq ft ask.
Follow this link to see the page:
https://www.flexmls.com/link.html?1o8767usmw8i,2,1
This link is valid until 3/4/2022.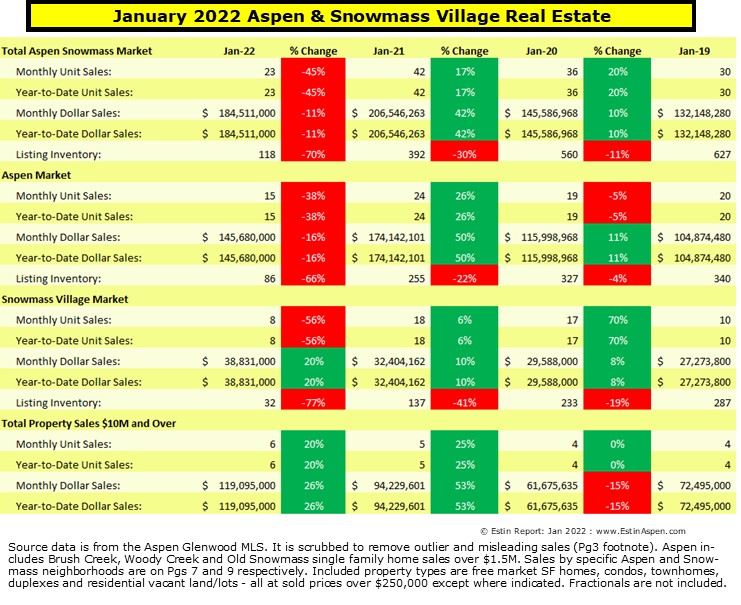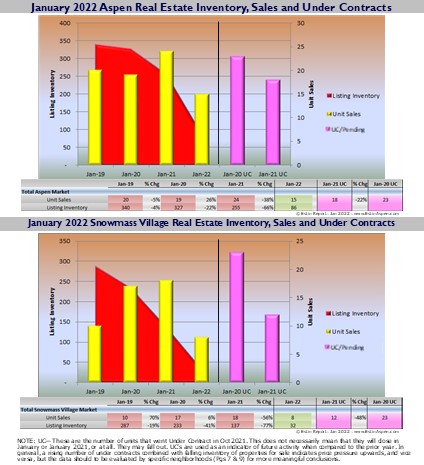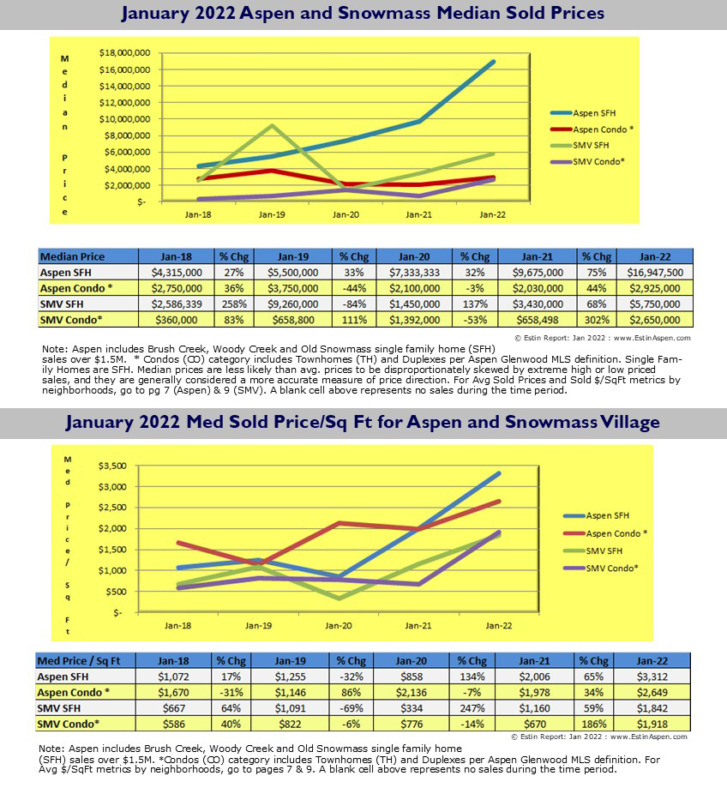 Links to Jan 2022 Aspen and Snowmass Village Sold Property Photos and Details:

Aspen Jan 2022 Closed Properties.   This link is valid until 3/1/22.
Snowmass Village Jan 2022 Closed Properties. This link is valid until 3/1/22.
Vacant Lots Jan 2022 Closed Properties. This link is valid until 3/1/22.